Wonders of Ukraine
Ukraine is a beautiful and proud country that boasts a supreme geographical position and authentic rich culture. It can offer numerous places to visit for curious and most experienced travelers Travel Guide about Ukraine would like to share with you. There are well preserved historical relics and nature landmarks all over the vast country worth visiting for unforgettable travel experience. The web destinations.com.ua brings you top 5 wonders of Ukraine to see.
Carpathian Mountains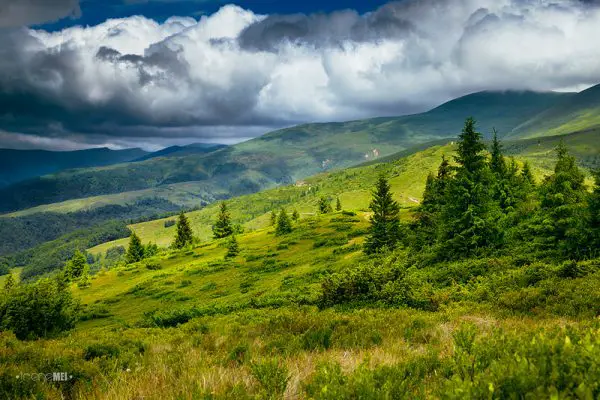 Image Credit: Flickr
Carpathian Mountains hem country's south west corner. Carpathian Mountains are truly one of the most spectacular places to visit in Ukraine. This is the land of authentic Ukrainian villages, crystal-clear rivers and waterfalls, wooden churches and breathtaking vistas. Carpathian Mountains are considered to be the prime hiking, biking and skiing locations for locals and tourists. Carpathians have many natural wonders to awe the visitors. Shypit waterfall, Synevyr Lake and spectacular mountain peaks such as Pip Ivan, Makivka and Hora Chorna are among the most popular tourist destinations. Visiting this place either in winter or in summer will guarantee unforgettable moments and most fascinating experiences
Kamyanets – Podilskiy Fortress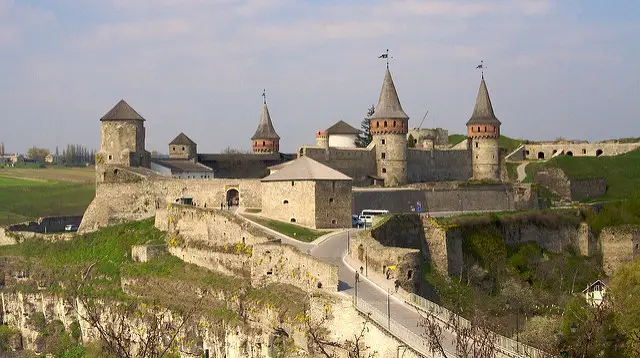 Image Credit: Flickr
Kamyanets-Podilskiy is a historic town located in Podillya region of Ukraine. The famous Kamyanets – Podilskiy fortress is located on the natural moat, created by a sharp loop of Dnister River. This monument of fortification architecture is considered to be one of the most popular places to see in Ukraine. Kamyanets – Podilskiy annually attracts thousands of tourists from all over the world. This medieval fortress is perfectly preserved and wows numerous visitors with its dramatic and scenic views.
University Buiding in Chernivtsi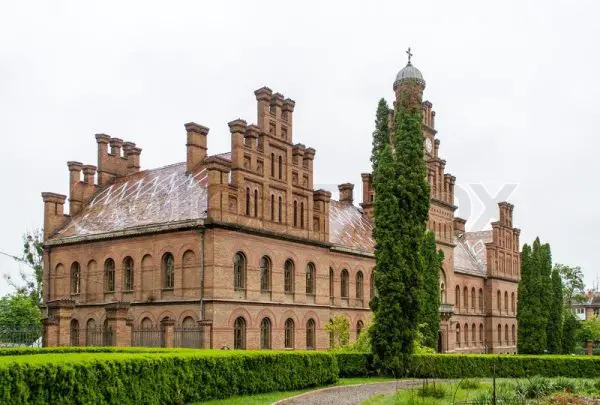 Image Credit: Colourbox
The city of Chernivtsi may strike its visitors as chaotic and shabby town. The city itself has not much to offer tourist-wise, however it houses one of the most popular architectural wonder of Ukraine – a phantasmagorical university building. This spectacular Unesco-listed red-brick ensemble fascinates all the visitors of Chernivtsi. This building was created by Czech architect Josef Hlavka, who was also behind some major architectural constructions in Vienna. He completed the university in 1882 for the Orthodox Church leaders of Bukovyna (the name of the region of Ukraine where Chernivtsi city is located) as their official residence. During the soviet period, the building housed the city university, which remains on the premises until today.
Vilkovo: Ukrainian Venice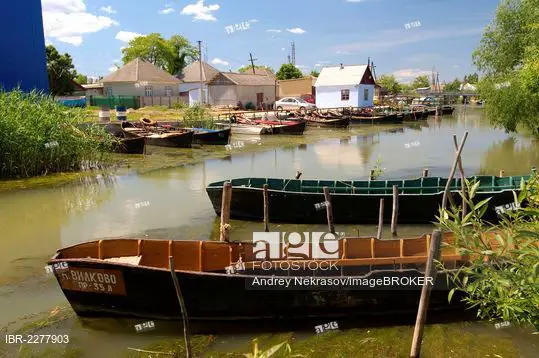 Image Credit: Agefotostock
Vilkovo is often referred to as 'Ukrainian Venice'. This unique town is Ukrainian top tourist gem of country's southern region. Natural wonder merged with vernacular Ukrainian architecture to create an interesting ensemble of this unique village. Vilkovo is located on the border of Ukraine and Romania. The village earned its nickname due to many waterways that take up almost half of the town. Unique boats, Ukrainian versions of gondolas, can be seen here much more often than cars. Vilkovo is a quiet, cozy town, hiding on the banks of the lower Danube River. It consists of dozens of man-made islands, formed out of silt and clay, surrounded by cozy and dreamy gulfs and backwaters.
Cinderella Cave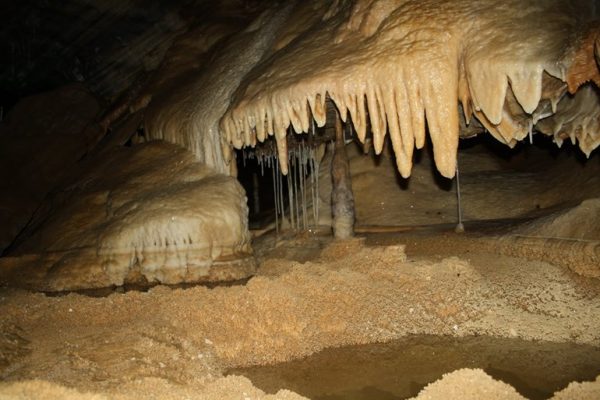 Image Credit: Destinations
Ukraine is known for its karst caves. The most popular among tourists, "The Cinderella" (also known as "The Emil Racovita") cave, is truly a unique natural wonder of Ukraine. The entrance to the cave is located on the territory of Moldova, in Criva village. However, the bulk of its underground tunnels (93 km) is located mostly on the territory of Ukraine. Alongside with its fascinating natural architecture, the Cave has a mystery of its own – a rare bjornescit mineral; its composition is still a subject to scientific research. Before the Cave was discovered, this mineral could be found only in the ocean. The cave is actually a system of large vaults, galleries and wells. Currently three levels, dozens of lakes, canyons and about ten wells are discovered. Most vaults have their own names, such as «a hundred-meter gallery», "Cinderella Vault", «Gallery of hundred columns».
Ukraine is the largest country in Europe. The web www.destinations.com.ua brought you top 5 wonders of Ukraine to see. The country boasts a thousand years of history and traditions that go back to the times of antiquity. Due to its unique geographical position and rich culture Ukraine offers numerous natural and man-made wonders totally worth visiting in order to experience the beauty of this vast country.