If you are a mom, then you know that driving around in 'Mom's Taxi' is more than just a cliché – it is a way of life. In fact, I spend almost as much time shuttling my kids from school to one activity after another as I do in at home.
Ok, that might be a slight exaggeration but I think you get the point. As such, keeping my 'taxi' in good working condition is important and now that winter is among us, here are three ways which moms can keep their cars safe during winter.
First off, why winter? You got me, we want to make sure that our cars are in good working order year-round. But if you have been outside lately, then you know that winter weather – and road conditions – present special challenges for drivers of all stripes. Don't believe me, then check out this article from the New York Times on how the record-breaking weather this year has been especially treacherous.
1)  Tires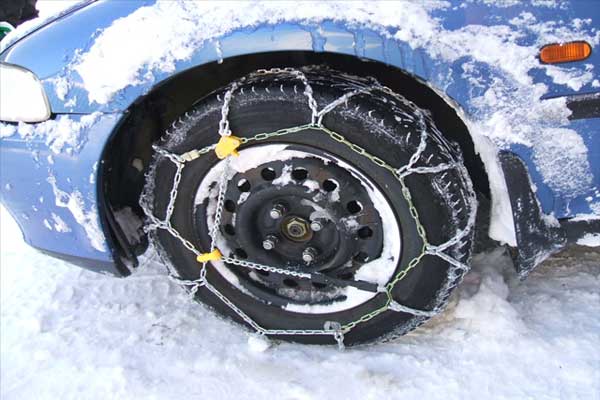 Image Source: Wikipedia
You might be tired talking about tires, but they are so important and if you live in a place that gets a lot of snow and ice, then you will want to make sure that your tires are up to the challenge. This could mean investing in a good set of all-seasontires or even getting snow tires for your car. Though, you do want to be careful not to use your snow tires well before winter has begun.
Another thing to know about your tires is that even with winter tires you might need some extra help. What type of help am I talking about? Chains. Now, this is not 50 Shades of Grey stuff – after all, this is a G rated site. But if you live in mountain areas or in places that get an awful lot of snow, then you know that having chains for your tires can come in handy.
Just remember that you should only put chains on your tires when the roads are terrible condition and you need to be out. Though this does beg the question of whether you should be out on the roads if they are so bad. But there are times when going out into the sleet and snow cannot be avoided. For this reason, you might want to consider investing in a set of chains for your tires.
2)  Safety Kit
I know it is easy to take things for granted these days as life has become almost too convenient. However, one thing you should never overlook is the importance of having a safety kit in your car.
This should include tools that you will need to change your tires as well a set of jumper cables, a tow rope, a blanket, a shovel, flairs (or some other reflective marking), as well as food and water. Remember this is just the minimum, if you or one of your kids has a special medical need, then you will want to make sure that you have the required medicines in your car at all times.
In addition, you might want to keep a charging cable for your phone, an umbrella, one or more ponchos, and even a first aid kit. One thing I don't think you need in your car is tire sealant. While it might sound handy, the reality is that it might not work correctly in cold temperatures and many car experts call for caution when using it.
Now, you might think that I am being a worry-wort but you can never be too safe. Remember, your kids are often in the car with you and as such you need to make sure they are safe and comfortable in case you run into an issue.
Lastly, this isn't something you necessarily want to keep in your car but you want to make sure that you have your local mechanic inspect your car before winter sets in. This way you can make sure everything is in good working order. If you live in California, then this step will help you know if you are at risk of a failed smog test before it happens – something that will save you a lot of time and money.
3)  Spare Charger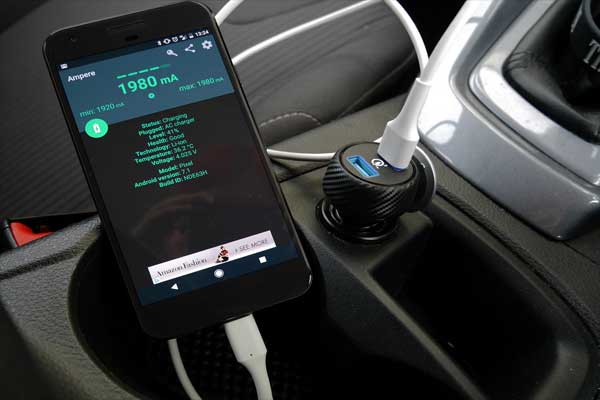 Image Source: Flickr
Unless you are an octogenarian, you probably cannot live without your cell phone. Actually, that is not fair to seniors, as I know many who are just as addicted to their iPhones as the rest of us.
That being said, one thing you do need to keep in your car is a spare phone charger and cable. You never know when the old one will stop working and as such having a spare in your glove box can come in handy.
Just remember not to text and drive. While it is important to keep your phone charged, your kids are in the back seat and you shouldn't be distracted by your friend's latest Facebook post.
There you have it, three ways moms can keep their cars safe in the winter. Remember it is cold and slippery outside, so be careful as your cargo really is precious.