Unfortunately, youth doesn't last forever. Aches and pains that used to fade quickly or disappear entirely tend to remain longer and hurt even more. Without proper diet and exercise, simple tasks like climbing a flight of stairs can become strenuous.
Ways Look Younger
What's worse is that our bodies never stop aging. Wrinkles will begin to appear where they once weren't. Hairlines may begin to recede. Gaining weight has never been easier—and building muscle has never been harder.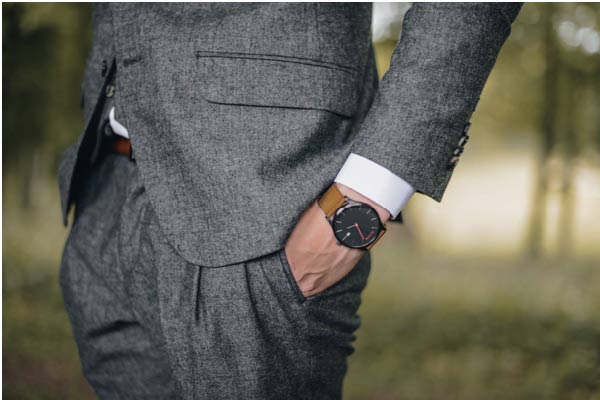 However, just because our youth has begun to fade away doesn't mean that good looks and a healthy lifestyle are exclusively for the young. With the right motivation and routine, you can continue to look and feel far younger than you actually are.
Consider the following five ways you can fight off mother nature and keep your youth far longer than you were meant to:
1.  Dress The Part
While this may seem counter intuitive at first, turning a blind eye to fashion and dressing like you did in college won't do you any favors concerning your perceived age.
As our bodies change, our looks no longer hold the youth necessary to pull off certain looks. Likewise, dressing down and in clothing that doesn't fit your body type will only serve to make you look older than you are.
Regardless of your gender, consider going through your wardrobe and tossing out clothes that no longer fit you or seem like they fit better in your dorm room. When shopping, always try on clothes beforehand to make sure they fit properly without looking too tight or too loose.
Well-fitted, neutral clothing portrays confidence without having to keep up with all of the latest trends. Likewise, you can control your haircut and color to match your sense of style. Making sure each piece matches with itself goes a long way towards your perceived age.
2.  Stop Disregarding Your Body
One of the benefits of being young means you can put your body through a whole lot of trouble without seeing any of the problems immediately. However, as we age, all of those late nights and horrible dietary choices begin to catch up with us.
That's why we need to start working to preserve as much of our bodies as we can for the future.
When going out in summer or enjoying a day at the beach, wear sunscreen and limit your exposure to UV rays. Cut out sodas and other sources of added sugar, and switch to leaner meats and away from fattening foods.
Likewise, schedule out your days so that you can get your needed eight hours of rest. Insomnia can lead to puffy eyes and premature wrinkles—so talk to your doctor if you're struggling to get a good night's rest.
In short—you've only got one body to take care of. The longer you neglect it, the older you'll appear.
3.  Head Outside
While we need to take precaution when enjoying the sun a bit too much, that's no excuse for skipping out on exercise entirely.
A healthy body is an active body—so hit the gym and go for walks as often as you can. Likewise, consider taking up fun new hobbies like rock climbing or hiking. Any way to get you out of the house and into nature.
Consider skipping out on another night on the town and directing that money towards a vacation budget. If you have children, head for the amusement park rather than the mall. Every little bit counts.
4.  Manage Your Emotions
While not directly involved with the physical state of your body, the health of your inner life is as important as the health of your outer one.
Mental disorders such as anxiety and ADHD can cause unhealthy lifestyle habits that can and will affect the way you look. Likewise, feeling younger is mostly in your mind—and if you're constantly inundated with a frantic and chaotic inner life, feeling younger will certainly be more difficult.
Practice meditation and the art of calming your mind. Eliminate unnecessary stressors in your life by cutting down on commitments and allowing others to bear the burden for you. If you're dealing with more serious issues, a doctor's appointment might help you under conditions you weren't previously aware of.
5.  Get Professional Help
On the subject of the doctor—there's no better way to look and feel younger than to make sure you've done everything in your power to ensure the health of your body. While meditation, dietary changes, and exercise can fix a myriad of problems, some issues can only be handled by a medical professional.
Talk to your doctor about the goals you have for your body, and see how you can help them help you in any way possible. If you currently take cialis or similar medication for chronic illnesses, ask about a cialis coupon or other ways to direct your money away from medication and towards a better lifestyle.
If you find yourself over 40, you need to start heading to the doctor annually. Serious illnesses and even cancers can develop slowly over time, and allowing a doctor to give you a clean bill of heath will grant you the peace of mind you need to manage your mental state and physical state alike.
Conclusions
As we age, we know that youth and vibrancy only last so long if we abuse our bodies and pick up deadly vices. For most people, however, it's never too late to start preserving what we can and turning back time.
By taking a closer look at our dress, diet, exercise habits, and medical needs, we can begin to uncover various ways to reduce what's aging us. Ultimately, obtaining a body that feels younger than it genuinely is allows us more time to go out and enjoy life in whatever way we wish.
Was this article helpful and informative? Leave us a comment with your thoughts in the section below.