Unexpected Expense
Expecting the unexpected is far easier said than done in many cases. People have the best intentions when it comes to unexpected expenses, but it doesn't always make a difference. It's a car that needs an expensive repair, an air conditioning unit that stops working in the heat of summer, or the heater that no longer produces warm air as a blizzard approaches. You don't expect your fridge to stop working or your roof to leak, but these are the things that happen in life. They're unexpected, unwelcome, and difficult for many average families to pay for when they do occur. What are your options when it comes to paying for an unexpected expense? There are several, but you must choose the one that works best for you.
Check for Warranties
It's not uncommon for things around the house to malfunction. Before you assume it's your responsibility to fix or replace said item, go through your paperwork and find out if anything still has a warranty. For example, if your washing machine stops working, check the purchase paperwork to find out if you have a warranty. There are oftentimes when this is the case, and you save hundreds of dollars on repairs you might have otherwise paid for with money you don't have. Before you let an unexpected expense get you down, make sure it's an actual expense.
Use Your Emergency Savings
Most financial experts recommend you have an emergency savings account containing at least $1,000. Ideally, you'll have at least 6-months living expenses in this account for emergencies, but that's not always feasible. Your emergency savings fund is for moments just like this one. It's for unexpected expenses you didn't see coming. Use the funds in this account to pay for the expense, and then work on repaying the fund the money you used over the next few months.
Apply for a Title Loan
If an unexpected expense has you in a panic, don't worry. You can always apply for title loans in Tampa, or any other city in which you reside. These loans are typically short-term, which makes them ideal for someone who can pay it back within an average 30-day repayment program. The way to apply for a title loan is simple. You contact a lender and offer them the title of your car. You must own your car outright to do this, but it's simple enough to make it happen. You offer them the title by signing it over to them for the moment, and you take the money they offer in exchange. Pay it back on or before the due date, and your title is signed back over to you without any issue.
Sell Your Old Items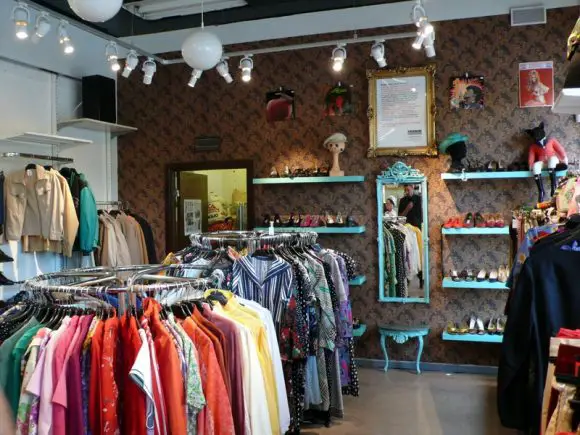 Image Credit: Cokgezenlerkulubu
There must be a few things in your home you no longer want or need, and you can make a few dollars from selling. It might be old electronics, designer clothing, jewelry, or even furniture you no longer want or need. Use these items to make a few dollars so you can pay for your unexpected expense. Even if you can't cover the entire cost of the expense, chances are good you can pay for a good portion of it without causing yourself so much financial stress. Online sales are easy to make through sites such as eBay and Craigslist, and you can even sell things via social media and find many interested buyers.
Take Out a Retirement Loan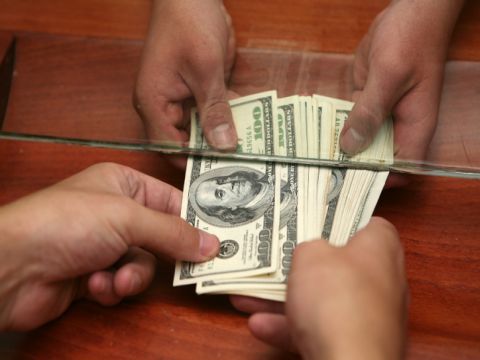 Image Credit: News1
It's not the most responsible financial method you can use to pay off an unexpected expense, but sometimes desperate times call for desperate measures. If you have a retirement account and you can take a loan on it, try that to see if it works. You can take a small loan for a short period of time, pay it back, and hopefully do very little damage to your overall retirement account. It's not ideal, but it's helpful to many people who find themselves in a financial predicament without any hope otherwise. Just remember to take out only what you need, pay it back as soon as possible, and prepare to lose money for your future.
Ask Family for a Loan
This isn't what anyone wants to do, but it's sometimes necessary. Many people are unwilling to ask for help when they need it, and no one can blame you. Many people won't lend money to friends or family because it creates awkwardness and unwanted feelings. If you have no other option, this might be a good one for you. However, don't make it a habit. Pay the money back right away, and don't allow yourself to fall victim to the habit of asking for money regularly.
Unexpected expenses are not uncommon in a world where most people have very little to no savings. It's a bad habit to get into, not saving money. However, these are the moments you can use as motivation to change your lifestyle. Use the feeling you have right now struggling to find financial relief from an unexpected expense to begin saving. Cut back on expenses that aren't necessary, add more savings to the bank, and do what you can to make life a bit easier and more enjoyable in the future. The goal is to find yourself in a position where unexpected expenses aren't a financial catastrophe.