Pennsylvania has something to offer everyone. If you're a history buff, there are plenty of interesting sites to visit. If you're looking for some good food options, try the Philly cheesesteak. Still not convinced? Here are seven reasons you should visit Pennsylvania.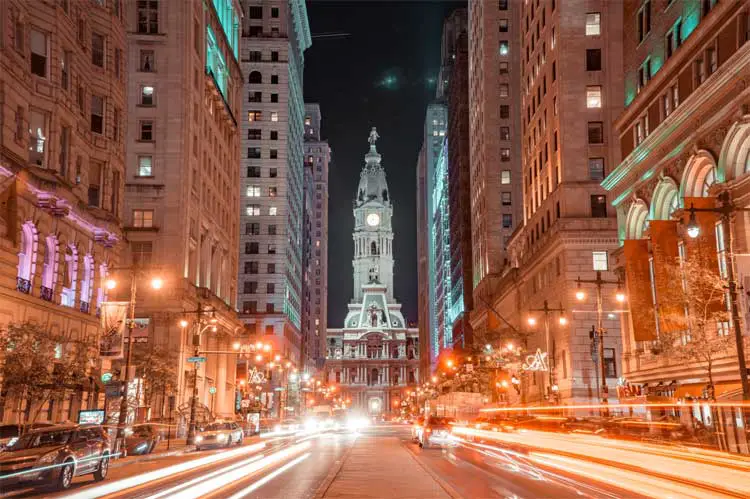 1-) Its Rich History
Pennsylvania was one of the 13 original colonies founded by William Penn. The first and second Continental Congress took place in Philadelphia in 1774 and 1775, and this is also where the founding fathers signed the Declaration of Independence in 1776. After the Revolutionary War ended, Pennsylvania became the second state to ratify the U.S. Constitution.
To immerse yourself in all this history, consider checking out the following places:
Independence Hall
Gettysburg
The Liberty Bell
Erie Maritime Museum
Fort Ligonier
Visiting these places is a great way to learn something new and help your kids gain a better understanding of history.
2-) Its Dining Options
When you come to Pennsylvania, a Philly cheesesteak is a standard must-have food item. Pennsylvania is also known for its soft pretzels, Italian hoagies and scrapple. There are also many wineries and breweries if you would like an evening activity away from the kids.
If you're looking for a meal out with the family, consider these restaurants:
This offers a wide selection of beer and pub-style food.
It features comfort food made from organic and local produce.
This is the perfect place to get traditional Cajun-style food.
If you're looking for a classic Italian meal, this is the place to go.
This is a great place for a healthy and freshly prepared meal.
3-) Its Amish Culture
If you want to observe Amish culture up close, be sure to visit Lancaster County. Here you can explore authentic shops and see horses and buggies in the streets.
If you're looking for a place to eat, consider checking out these local spots:
This is the perfect place to enjoy an ice cream snack with the kids. It uses natural-based ingredients.
It's an Amish-owned bakery famous for donuts and pies.
Stop by here to check out fresh produce. Consider using it in your next meal to save money.
This is the perfect place for coffee lovers — especially when you need a pick-me-up after a long day of exploring.
It offers a wide variety of crepe options for breakfast or even dessert.
4-) Its GroundHog Day Celebration
On Feb. 2, people gather at Gobblers Knob to see if the groundhog Punxatawney Phil will see his shadow. If he does, then it is predicted there will be six more weeks of winter. The governor occasionally attends the event, and there are celebrations in the town afterward.
This tradition is rooted in history. People in Germany believed that a badger could predict the coming of spring. They used this information to help determine when to plant crops. Since there weren't many badgers in Pennsylvania, the groundhog was substituted.
This celebration is a fun one for kids, especially ones who like animals.
5-) Its Chocolate Town
Pennsylvania is the home of Hershey's chocolate. Milton Hershey founded the Hershey Co. in the late 19th century. As of 2017, it is the second-leading chocolate candy brand in the world. Take a tour to learn how it's made, and enjoy the free sample afterward.
Be sure to check out Hersheypark next. It's the perfect place to take your kids for a fun-filled day of rides and attractions. It's also a great way to keep your children entertained for an extended time while they run off all that sugar.
6-) Its Hiking Opportunities
If you are looking to do something active with your family, Pennsylvania is home to many state parks. Many of these are free to get into.
Here are some parks with unique features worth checking out:
Black Moshannon State Park
This is home to fantastic plant life.
Cherry Springs State Park
It has the darkest skies on the East Coast.
Colton Point and Leonard Harrison state parks
You can overlook the Grand Canyon of Pennsylvania from these locations.
The park provides a landscape of trees, some dating back 350 years.
The area surrounds the Hopewell Furnace National Historic site.
7-) Its Famous Zoo
Pennsylvania is home to the first zoo, the Philadelphia Zoo, which opened to the public on July 1, 1874. This is an ideal place for animal and history lovers alike. William Penn's grandson's home was originally on the property.
The zoo also has beautiful gardens in addition to a large display of animal exhibits.
Here are some of the popular featured animal exhibits:
Sloth bear
African lion
Amur leopard
Amur tiger
Black and white lemur
Visit Pennsylvania Today
Pennsylvania may not be the first place that comes to mind when you're thinking about taking a road trip with the family. However, it truly has something to offer everyone.