Top Vacuum Cleaners
Let's face it. As important as it is to keep the house clean of dirt and dust, none of us enjoy the tiresome process of cleaning. It gets even worse if food crumbs manage to sneak into the carpet, or in those hard-to-reach corners. In situations like these, having a best rated vacuum cleaner can make all the difference between getting rid of the mess quickly and ending up with a backache as you labour away at the stains. With that in mind, below are our top vacuum cleaners for 2016:
1.  Shark Rotator Pro Lift-away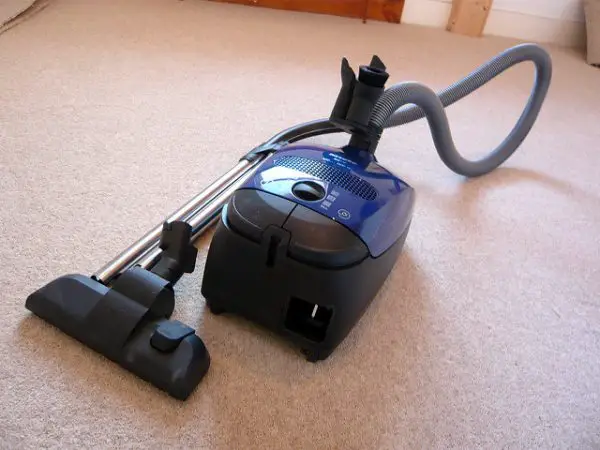 Image Source: Flickr
Pros:
 Incredibly versatile in terms of attachments
Great value for money
No loss of suction power time
Ability to shift from upright to canister easily
Highly maneuverable.
Cons:
Lacks the performance that some of the more expensive models offer
Overall, the Shark Rotator Pro Lift-Away easily bags the prize for the best vacuum cleaner of 2016. While more expensive models may offer more suction power, the difference is only slight. No other vacuum cleaner can match the Rotator Pro for its versatility.
2.  Dyson V8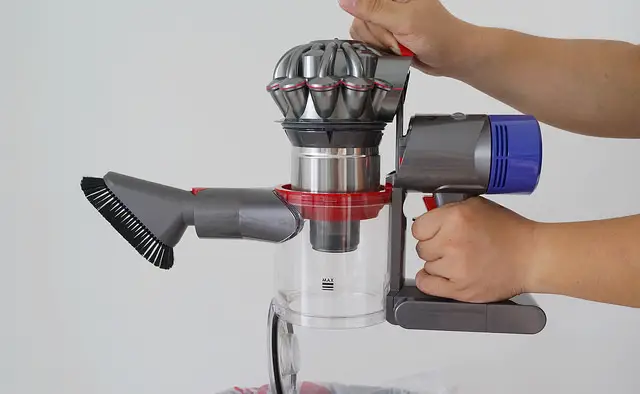 Image Source: Flickr
Pros:
Offers incredible amounts of power for a cordless vacuum cleaner
Up to 40 minutes of battery life
Easy to empty
Large number of attachments
Light design
Cons:
The Dyson V8 is the most expensive item on our list, but the performance and durability it offers put it ahead of all the other cordless vacuum cleaners on the market.
3. iRobot Roomba 880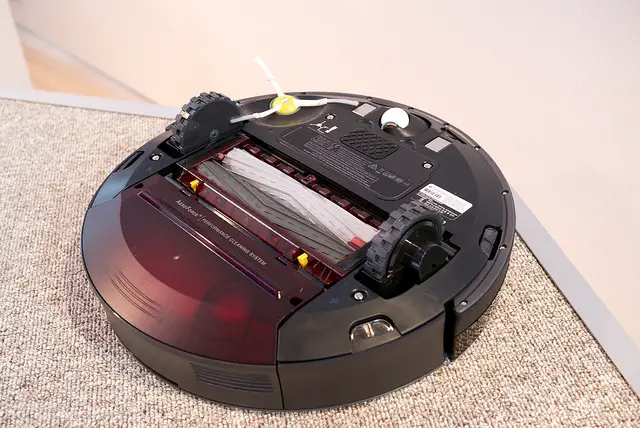 Image Source: Flickr
Pros:
Highly effective at removing debris
Easy to clean
Can reach under most furniture
Can be scheduled for a week's worth of cleaning
Requires little to no effort from your end
Cons:
Small bin capacity
Fairly expensive
The iRobot Roomba 880 is a highly intelligent little machine that is ideal for general home cleaning purposes. The robot is smart enough to charge itself when required, and works on an algorithm that allows it to specifically seek out dust and debris.
4. Numatic Henry HVR200 – A2
Image Source: Flickr
Pros:
Large capacity bag
Works well on all surfaces
Highly robust
Good value for money
Long cable
Cons:
Very heavy
Not good for pet hair
Struggles with edge cleaning
The Numatic Henry is heavier than most modern vacuum cleaners, but makes up for its weight in robustness, reliability, and value for money. The provided attachments aren't that great for cleaning around the edges, and pet hair has been seen to cause problems.
5. Vax Air Cordless Lift U85-ACLG-B
Pros:
Works well on all surfaces
Easily converted from upright to handheld
Large runtime on battery
Light and versatile design
Cons:
Smaller dust capacity
Struggles with edge cleaning on carpets
The Vax Air is one of the most portable designs in the market, thanks to its ability to become handheld. The smaller dust bag can be an issue, and it struggles with getting to the dust on the edges of carpets.
So which one is the best for you? Check our guide to select the best vacuum cleaner.