Training your dog can be a daunting process, especially if you have little to no experience doing it. One particularly worrisome factor is potentially hurting your pup. If you need help in this area, here are four tips for training your dog humanely.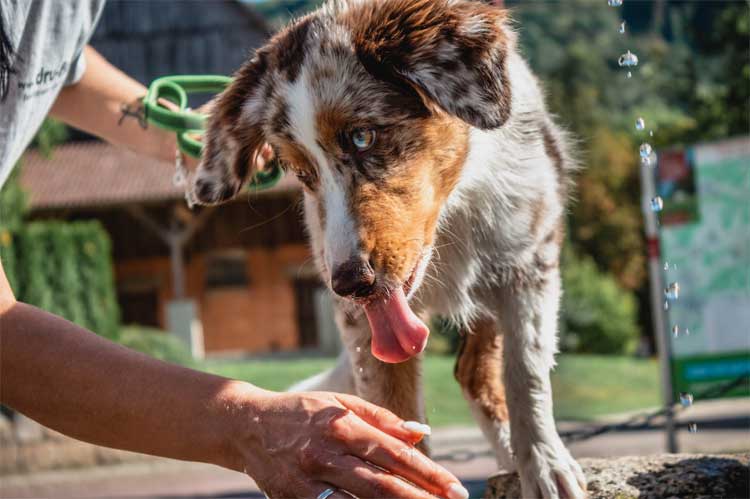 1-) Don't Reinforce Bad Behavior
No matter what type of training you end up using, you should avoid reinforcing bad behavior. This may seem obvious, but it's easy to accidentally provide reinforcement without knowing. If your dog does something wrong, you may want to avoid immediate petting or cuddling. You should also make sure that your furry friend isn't continually tempted. If you keep leaving food out, it may seem like an invitation to your buddy. In the event that your dog is displaying continual and problematic behavior, you might consider using a humane ultrasonic dog trainer. Just be sure to avoid dangerous training products.
2-) Quickly Praise Good Behavior
On the other hand, good behavior should be praised immediately. Dogs, especially young ones, can't exactly understand what you're vocally giving praise for. Therefore, you need to be sure that it's clear what behavior you're rewarding. Immediately after you see your pup do something good, be ready to provide some sort of reward. Try to stay consistent with the reward. Doing this helps cement the concept that a certain treat equates to praise. Therefore, if you decide on food, you may want to bring some with you on various excursions. If your puppy isn't responding to this reinforcement, you could consider using an ethical obedience school.
3-) Gradually Introduce Leashes
Wearing a leash is a necessity for dogs, especially if you live in an area that demands it by law. Ergo, introducing your new friend to leashes is an important part of training. In order to make the process as comfortable as possible, you'll want to train gradually. Start off by getting your friend used to leashes before going on actual walks. Make sure the leash is loose but not retractable. On your early walks, bring treats and take small steps. Whenever you stop, hold treats next to your leg for the dog to eat. Immediately stop if your friend gets too far ahead of you. This helps to ensure that your pup will stay with you when you walk. Have consistent leash training until your dog catches on.
4-) Encourage Socialization
Everyone wants to have a beloved pet interact with people. It's a great way to show off your pup while providing new friends. However, you probably won't be able to safely do this until your dog is socialized properly. This involves getting the pup used to being around others, thus decreasing the risk of any sudden attacks or moments of panic. The best way to do this is simply to expose your dog to the world. Try going to the park a few times each week. If your friend seems too volatile for that, visit a more secluded area. This is important for your dog's emotional health, so you may want to consult a trainer if the pup won't socialize.
While training can be hard at times, the results tend to be more than worth it. Stay patient and help your dog become the best buddy possible.