I received this press release and it has some great wine and pairing suggestions (as well as  prices).  It also tells you what to look for when tasting each wine.  I thought I'd share it – Enjoy!
For Immediate Release
THE 2009 SUMMER WINE LIST
Clambakes, pool parties, sandcastles and sunscreen: summer is around the corner.  In 2009 the simple pleasures of summer may be more memorable than ever for many Americans, who will cherish time spent amongst friends and family eating delicious food and drinking great wine – even if on a budget.  This list of seven wines from around the world are all priced under $20.00 and can be enjoyed on their own or effortlessly paired with summer's most treasured dishes, from barbeque to fish.   Alongside sun-hats and sandals, these wines should be added to 2009's ultimate summer check-list.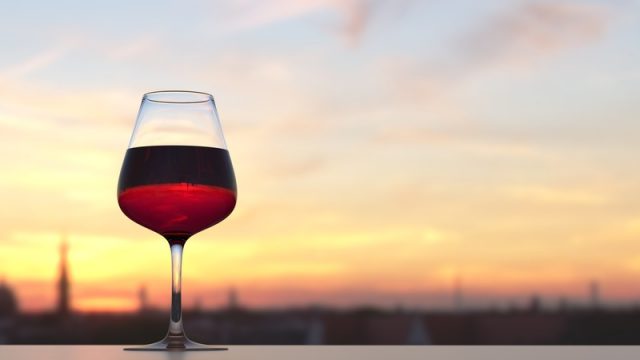 Image Source: Pxhere
Château de Campuget Tradition Rosé:   A wonderfully crisp and fruity rosé wine from the up-and-coming Costières de Nîmes region of France, Campuget's Tradition Rosé is aperfect summer wine.  Whether you choose to pair it with something spicy straight off the BBQ or ethnic cuisine such as Thai or Indian, you'll be glad you did.  The wine is made using roughly 30% Grenache Noir and 70% Syrah, and the color is obtained through a short maceration of two hours which give it its distinctively shiny, rosy hue.
SRP: $10.99
Cloudline Pinot Noir:   Cloudline Cellars is the brainchild of Dreyfus Ashby and Co., a New York City based importer and distributor; their goal was to create the best, most delicious and consistent value in Oregon Pinot Noir available today.   Under the discerning eye of consulting winemaker Véronique Drouhin-Boss, the quality of this light, fruity wine never waivers and pairs perfectly with a simple grilled chicken or pork chops.
SRP: $19.99
Giesen Marlborough Sauvignon Blanc:  Displaying both ripe fruit and the crisp, green and lively components associated with Marlborough, Giesen's Marlborough Sauvignon Blanc is everything it should be: aromatic, flavorful and genuinely refreshing.  For an idyllic summer meal try pairing this wine with a light fish with a citric sauce.
SRP: $14.99
Enrique Foster Ique:  In the center of the world's premier location for Malbec, Lujan De Cuyo, Enrique Foster is a top-flight operation with the objective of producing the best Malbec in Argentina – which is to say the best in the world.  Ique is fresh and young with fruity characteristics and a ruby-red color.  Its firm structure and soft tannins make it the perfect counterpart for ribs and pulled pork sandwiches with BBQ sauce.
SRP: $11.99
Nederburg Lyric:  From the most award-winning name in South African wine comes a brilliant new blend that sings to consumers around the world: Nederburg's Lyric.  Freshly cut grass and green peppers meet aromas of peach and apricot to create a wine that is crisp, fresh and beautifully acidic.  A perfect summer pairing could be anything from fresh fruit to seafood.  Note: Lyric's 2009 vintage will be available in U.S. stores as early as May, 2009, making it one of the very first 2009 imported wines to land in the US.
SRP: $10.99
Renato Ratti Nebbiolo d'Alba DOC Ochetti:  Class and spontaneous vivacity are the distinguishing characteristics of a Nebbiolo d'Alba.  An ancient wine from the Roero District, this Nebbiolo is slightly faded ruby red in color with characteristic trace scents of strawberry and raspberry.  It pairs perfectly with red meats, grilled or on the spit.  The label is remarkable too and depicts a member of Alba's militia between 1700 and 1800, giving the wine a personal and thoughtful touch.
SRP: $17.99
Tedeschi Soave Classico Monte Tenda:  Wonderful with light horsd'oeuvres and fish, this Soaveis a clean with notes of dry fruit and almond.  For five generations, the Tedeschi family winery has produced some of the most acclaimed classical wines in Italy.  The wines are well balanced, elegant and complex; each one crafted to embody the"Tedeschi Tradition."
SRP: $16.00
With suggested retail values of $20.00 or less, these wines are necessities for summer 2009.  Whether you've picnicking in the park or barbequing in the backyard, these superior and affordable wines will make any summer pastime more memorable.