How do you tell your child that a loved one has died? Although as parents, we want to shield our children from anything bad and make sure that they remain happy and innocent for as long as possible, it's impossible to get away from the fact that every day, a child loses somebody who they're close to – whether it be a grandparent, parent, sibling, cousin, aunt, uncle, or even a close friend. When a child loses a loved one to death, the emotional trauma can leave a profound effect that may stay with them for the rest of their life. However, if the child is given the right support and coping tools, it can help to lessen the negative impact that losing a loved one at a young age can have.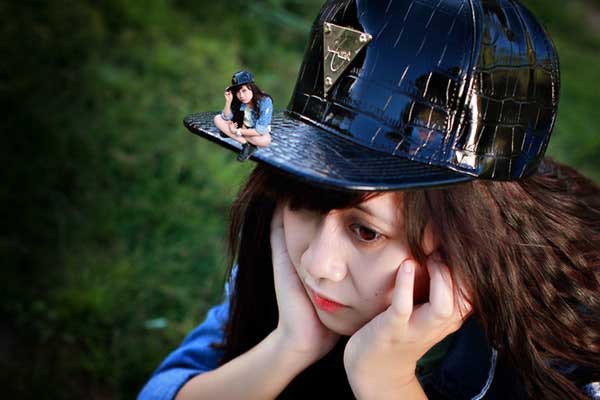 Image Source: Pexels
Helping Your Child to Grieve
When you are grieving yourself, it's often hard to know what to do or say in order to comfort a grieving child. Through no fault of their own, adults who are dealing with terrible feelings of grief and loss over the death of a loved one can often 'freeze' and stop communicating with their child, leaving them to deal with their emotional pain alone. In some cases, adults make the mistake of thinking that hurrying a child back into their everyday life, for example making sure that they go back to school as soon as possible after the funeral, will help them to forget their grief. But, it's not just during the funeral planning that your child will need you – grieving is a lengthy process, and they will need long-term support.
How to Tell Your Child
Many adults don't know how to tell their child that a loved one has died. They don't want to upset their little one, but the truth is, it's important to be honest. Child psychologists stress the importance of keeping things simple, and using the term 'died', rather than 'sleeping'. Allow your child to express their feelings and emotions, as well as ask questions. Answer any questions that they have honestly, but do not go into any detail that may upset or traumatise them further. Some parents use the death of a pet, for example, to explain the death of a loved one to their children – explaining that they are both in Heaven together can make it simpler for your child to understand. Other parents involve their child in the funeral plans, for example allowing them to pick out flowers for the grave.
How Children Express Grief
It's important to understand that children may express grief differently from adults. Children often experience more highs and lows, so don't be surprised if they seem fine whilst you're planning a funeral and even in the weeks afterwards, only to be hit with extreme sadness and grief a lot later on, when they have fully taken in the situation. It is often difficult for children, especially teenagers, to figure out their emotions. It's important to make sure that you don't mistake your child's actions for being uncaring, but rather ensure that they know they have your support.
Telling your child that a loved one has died is never easy, but with the right support, you will both get through it in time.