They say that money makes the world go round and teaching our little ones about money seems to be something we should only concern ourselves with when our children get older. The truth is, every age is a great opportunity to fill your child's mind with financial knowledge. Giving them the tools and information, they need to broaden their understanding now and help them make better decisions later in life.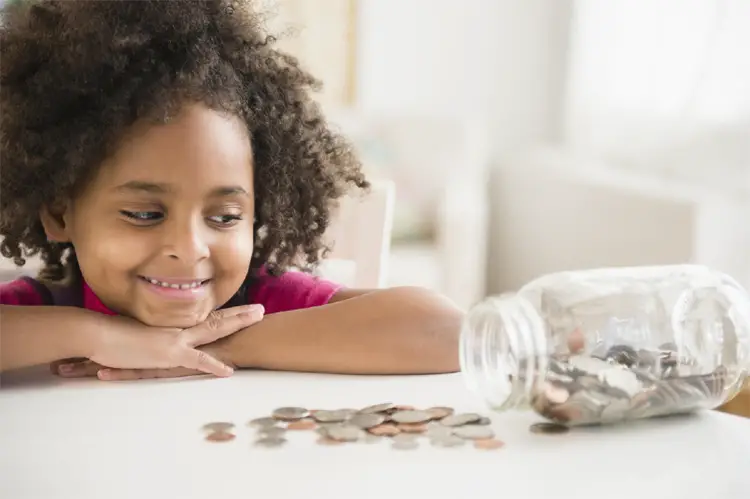 While your preschooler might not appreciate a chat about interest rates and payday loans, there are plenty of ways you can educate your kids about the importance of handling their finances (or pocket money) well, giving them the best start in life. Read on for some effective ways to teach your kids about money.
Start by setting them up for adulthood
The importance of saving isn't something usually discussed with our children. When they receive birthday or spending money their first instinct is to spend it as soon as possible. However, when you set them up for adulthood with their own ISA, they'll have the first-hand experience of why saving for the future is an opportunity they shouldn't miss. Click here to find out more about Wealthify's junior ISAs. These clever savings accounts allow you to save up to 9K a year, tax-free, setting your child up for their future. Whether that involves buying their first home, their first car, travelling the world or paying for university. They'll have access to their account when they turn 18, giving you plenty of time to contribute to their ISA.
Set a good financial example
They say that the apple never falls far from the tree. And if you're someone with poor financial habits, then it's likely that your children will pick up on them. Whether you're arguing about money with your spouse, or you're always using your credit card and never checking the cost of items, or you're consistently splurging on gifts and treats and living outside your means. It won't take long for your child to assume that this is the way things are done.
Remember to say 'no'
If you've ever done your weekly shop with a child in tow, you'll recognise the bombardment of requests – can I have this? Can we buy it, PLEASE! While we all enjoy indulging our children from time to time, they must understand that persistent impulse purchases can harm your budget and finances. Saying no and explaining why we can't have everything we want all the time, will help make this clear.
And finally, try to pay with cash
We all love the convenience of paying with a debit or credit card, but it's a concept that children may find difficult to understand. As far as they can tell, a tap of your card on the reader and you can purchase whatever you want! To give them a better understanding of money, the true cost of things and how quickly money can be spent, consider paying for things with cash. That way your child can see that when your money has been spent – it's gone!