Some alarming statistics have been published in the last few years regarding the health and wellbeing of British adults and children alike. However, there were probably few more concerning than last summer, when Health Secretary Jeremy Hunt announced that one in ten children in the UK now arrive at primary school obese – and one in five leave primary school in the same physical condition.
Teach Kids About Nutrition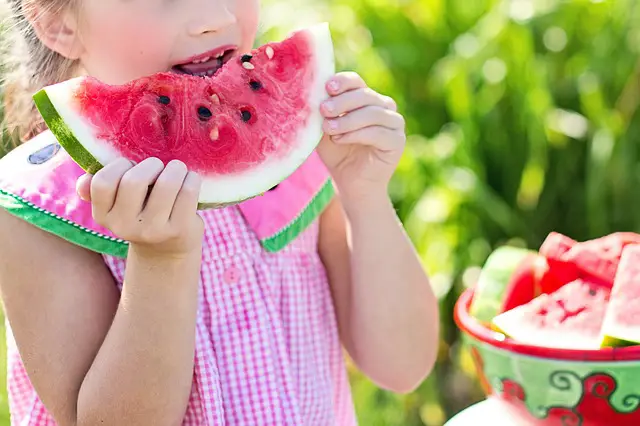 Image Source: Pixabay
Now, of course this does mean that 80% of secondary school starters are not substantially overweight, so this is far from an epidemic. Still, when it comes to the right nutrition, the health benefits are immense for all children, and here are several ways to make learning about it fun.
Let them Choose their Meals
Now, this doesn't mean a daily battle royale between burgers and pizza – you can be much more devious than that. It can actually be something like a choice between nuts or dry fruit on porridge. The kids will still have a choice to make, and they'll subsequently become accustomed to choosing healthier options. Then, you can have a quick breakfast chat over why they made the choice, and the health benefits of the choice they made.
Start the Conversation
In fact, talking about food is the easiest way for kids to understand more about what's in it. Talking about texture, taste and spice over dinner makes it easier to discuss individual foods and food groups. Nutrition News recommends keeping the conversation age-appropriate, with older children likelier to understand details while youngsters are likelier to react to statements like "rice gives you energy to run fast."
Take a Healthy Holiday
On the subject of running fast, what about making health and fitness the theme of your next family holiday? Time away from school and home and in a completely new environment is, ironically, the ideal time to educate children, as they are usually engaged in all of the exciting new things around them. Walking and cycling holidays are popular at all times of year, and you could even head off to a juice retreat in Portugal for a combination of exercise and nutritious foods galore.
Get them in the Kitchen
Agreed, they might not see this as 'fun', at least at first, but it's a basic life skill that they'll have to learn at some point. Through cooking and preparing food, kids can see how simply they can make a satisfying meal. You will also have another chance to explain various benefits of all of the different food groups. A simple rewards system can add an extra dash of encouragement to the situation, too, if your kids appear reluctant in the beginning!
Prepare Food that they Can Customise
While a pizza may not be the most nutritious meal that your children will ever eat, it is certainly fun to make. Similarly, tacos offer kids the chance to add all of their favorite fillings and toppings, while an anti-pasta salad is a great way to introduce healthy greens to tasty meats, cheese and bread. Variety is the key here, as the kids are far less likely to become bored by what's being served.