Confiding in anyone about your addiction is one of the most challenging things you can do. It's the first step to recovery, but building up the courage and strength to do so is a journey in itself. However, admitting your addiction and gathering support from your spouse, and eventually other family or friends, can significantly help you recover.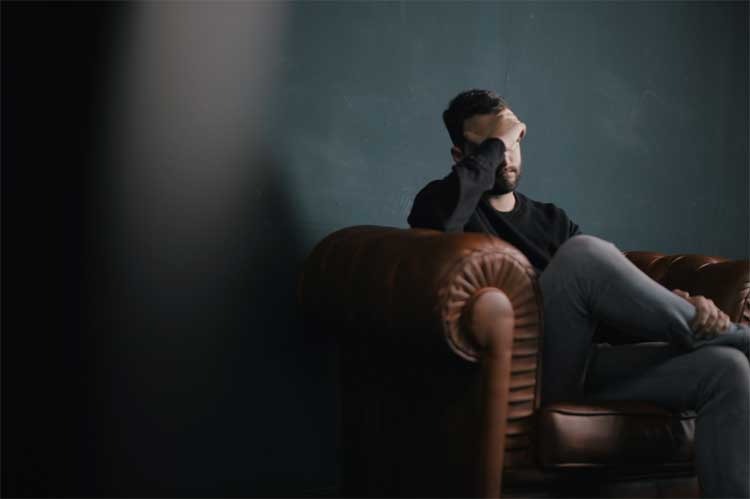 If you've been struggling with addiction, you might feel guilt and shame about it and may not want to admit it to anyone. While there's no right or wrong way to confide in your spouse, there are some things you can do to make the conversation more accessible and more comfortable for both you and your partner. Here's how to talk to your spouse about your addiction.
Choose the Right Moment and Location
When talking with your spouse about your addiction, you want to choose an appropriate time and location. It's essential that you hold this conversation as soon as possible before your addiction could worsen, but you also want to ensure that you and your spouse are in a place where you can openly discuss the topic.
Find a location free of distractions and interruptions, and ensure that you and your spouse don't have any other obligations. This conversation could take some time, and you don't want to split it up into more than one discussion. Approach your spouse when both of you are calm and ready.
Be Honest About Your Addiction
As you disclose information about your addiction, be honest. This builds trust throughout the conversation, and it leaves little room for confusion or further frustrations down the road. When your spouse knows exactly what is going on, they can better support you and guide you to find the right solution.
Honesty is vital in any relationship, and it's the best thing you can do for both yourself and your partner. Failing to give details about your addiction may only further hurt your relationship with your spouse. Tell them where the addiction stemmed from and how you plan to move forward after the conversation.
Write Down What You Want to Say
Another helpful tip in talking to your partner about your addiction is writing down what you want to say. Writing out the details makes it easier to talk about with your partner because you don't have to worry about forgetting any important topics.
Additionally, this helps you put yourself in their shoes. Think about any questions they may have and write out the answers to eliminate being put on the spot. You can go back to your notes later on, too, or allow your partner to have the written version to look back on so they can find new ways to help or support your recovery.
Educate Them About Addiction
Part of your conversation about your addiction should be educational. Teach your spouse about what it means to have an addiction. Whatever you're addicted to, whether it be drugs, alcohol or any other substance, you should educate your partner about it.
Remind your spouse that addiction is a disease. The path to recovery will have plenty of ups and downs. Explore treatment options like medication-assisted treatment for opioid addiction and discuss them with your partner to find the one that is best for you.. This shows your spouse that you are serious about recovery and want to stop your addiction.
Be Prepared for Questions
Keep an open mind as you discuss your addiction with your partner. Your partner will likely have questions for you about how your addiction came to be. Here are some common questions people have about addiction in general, which can help start your discussion:
Where did the addiction stem?
How long have you been addicted?
How can your partner be of support to you?
Where can your partner go for more information?
What treatment options are available?
Have you told anyone else about your addiction?
There are many other questions your spouse may have, but this provides you with a good start.
Give Them Time to Process
Your partner will need time to process all of the information. Give them a window of time to reflect. It may be a few days or even a week. This is a highly emotional and serious topic, and you may need time for yourself to process the words your spouse said as well.
Following the processing time, continue to have conversations with your spouse. Open communication will be integral to your recovery process. Tell them your struggles, and celebrate every win on the road to recovery. This allows you to avoid conflicts. Make your needs and expectations clear as you navigate this disease together, and ensure you're listening to your partner's needs as well.
Confiding Is the First Step to Freedom
Telling someone about your addiction, especially someone you love and trust, takes bravery. It's essential to confide in your spouse about your addiction. They've already supported you and will hopefully continue to support you after you talk to them about your addiction. It's the first step to true freedom from this disease.