Valentine's Day is fast approaching, and if you haven't gotten anything for your special sweethearts, you might be running out of time. Fortunately, we've compiled a list of fun gifts that encompass just about anyone's interests so that you can have a memorable holiday with your loved ones. Whether your Valentine is your partner, your children or your whole family, these affordable gifts are sure to make everyone happy.
Gift Ideas for Your Partner
Your partner is the love of your life, the one you promised to grow old with. Of course, you want to find a gift as special and unique as they are. Try these gifts that can fit just about any partner's interests.
1. Servd Cards
These cards are great for the couple that loves to have fun. Once the deck arrives, you'll split it between the two of you, create house rules and follow the official rules. For example, you each have to play a card in succession so that one of you doesn't keep playing cards on the other. These cards say anything from swapping food at a restaurant to getting ready quickly. It's a fun game that can continue after Valentine's Day ends.
2. Subscription Service
If there's something you know that your partner needs, consider getting them a subscription this Valentine's Day. You might opt for something practical, such as cleaning supplies or razors, or you may choose something for date night. Some subscription boxes are designed to offer you the perfect date night in a box by way of snacks or entertainment or mysteries. Plus, it's something new every month — so it's bound to keep your sweetheart entertained.
3. New Game
If the love of your life is a gamer, consider getting them what they love most — besides you, of course! Even if you aren't a gamer, you can still enjoy the smile on your loved one's face as they put the game in their console and boot it up for the first time.
Hopefully, you'll find a game that both you and your sweetheart can enjoy together. "It Takes Two" is a cooperative game that allows you to play with your partner and has compelling storytelling. It's a bonding experience that everyone can enjoy.
4. Automobile Swag
If your partner is the type of person who loves driving their car around, restoring old cars or talking to others about cars, offering them some car swag on Valentine's Day can prove just how much you love hearing them ramble about their passion projects. Automobile swag ranges from frivolous to practical, and you're sure to find something that fits any lifestyle. Plus, swag of this sort is great because your partner can use it to make new friends or show off how much their sweetheart loves them.
5. Something Personalized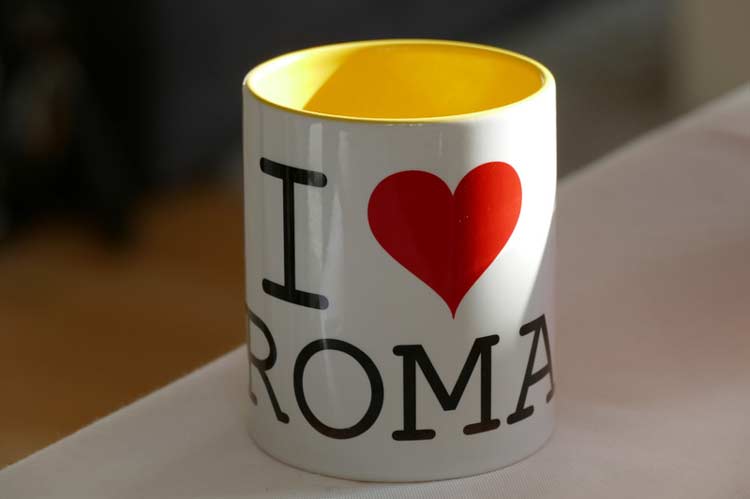 Nothing says "Be Mine" like a personalized item. Personalized items are typically practical, such as travel mugs or wallets, and your soulmate can think of you whenever they use them. Practical things make great gifts because they ensure use instead of sitting there and collecting dust.
Gift Ideas for Your Kids
Kids are special people in your life, too! Regardless of whether you have a partner, your kids should be celebrated on this special day all about love. These gifts are sure to be a hit with any kid and will skyrocket you to becoming the #1 Parent.
1. Tamagotchi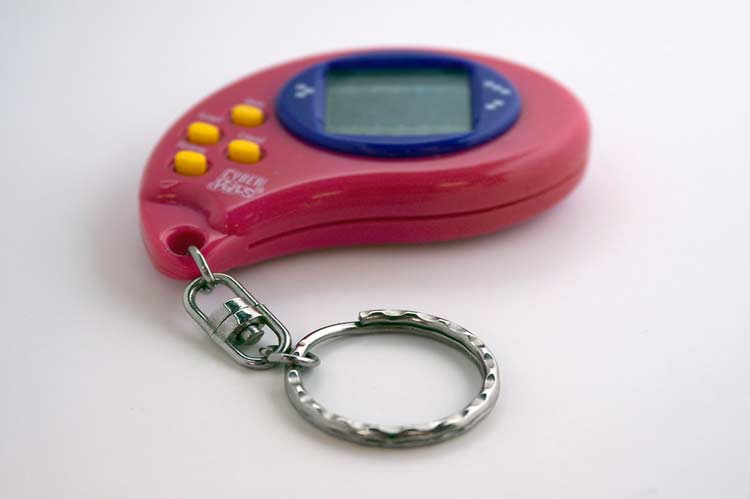 A popular toy that originally sold millions of units in Japan is the Tamagotchi, a small device where an owner can raise a virtual pet from egg to old age. While it was initially popular in the late 1990s and early 2000s, the trend of virtual pets fell off a bit before experiencing a bit of a revival. This device is a fun way to teach your kids the responsibility of taking care of a pet without adopting a pet right away if they're not ready.
2. Slime Kit
Kids love slime. What better way to allow them to experience the joys of slime than to make it themselves? Slime kits include everything your child needs to make their very own slime of any color and texture. If you supervise them while using it, you may also include small objects they can put into their slime to give it some extra pizzazz.
3. Build-a-Bear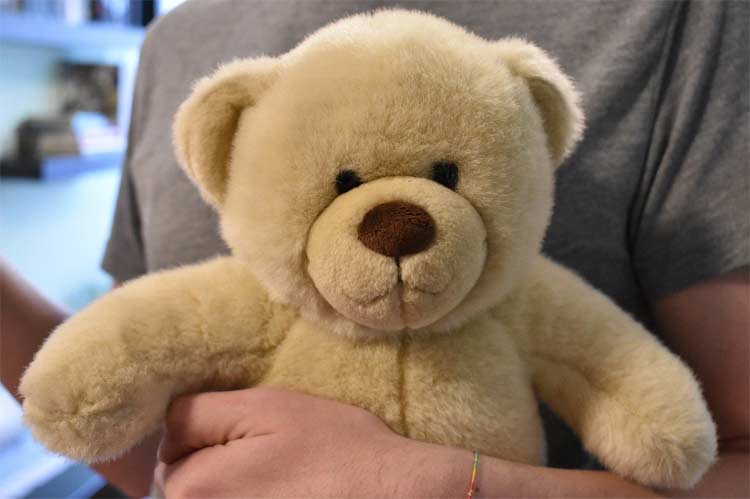 Build-a-Bears are excellent opportunities for you to show your love for your kids through a stuffed animal. What makes Build-a-Bear stuffed animals different is that you stuff them with love and can dress them up. Now, you can even add signature scents and preset or custom sounds to your Build-a-Bear gift. Any time your child wants to hear your voice, they could squeeze the stuffed animal and listen to you telling them "Happy Valentine's Day!" or that you love them.
4. LEGO Set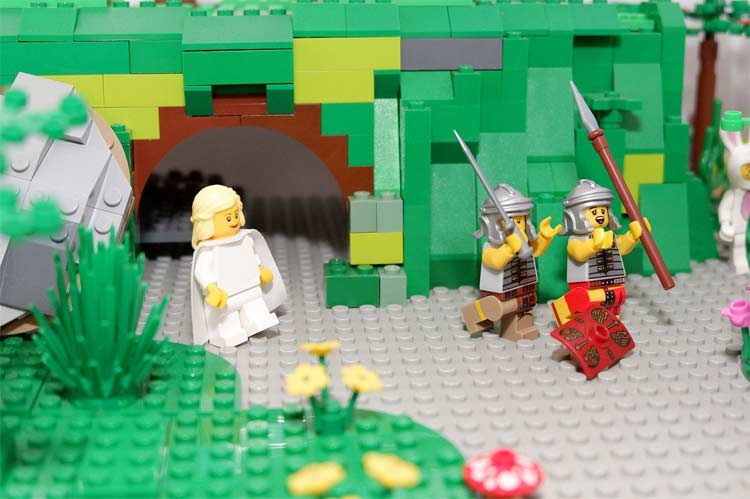 Everyone loves LEGOs. They allow for proper expression of creativity, and they can be used to build so many more things than just what's advertised on the box. While you're at it, you may choose to get a storage container for the LEGOs so that they don't end up on the floor after a burst of creativity.
5. BarkBox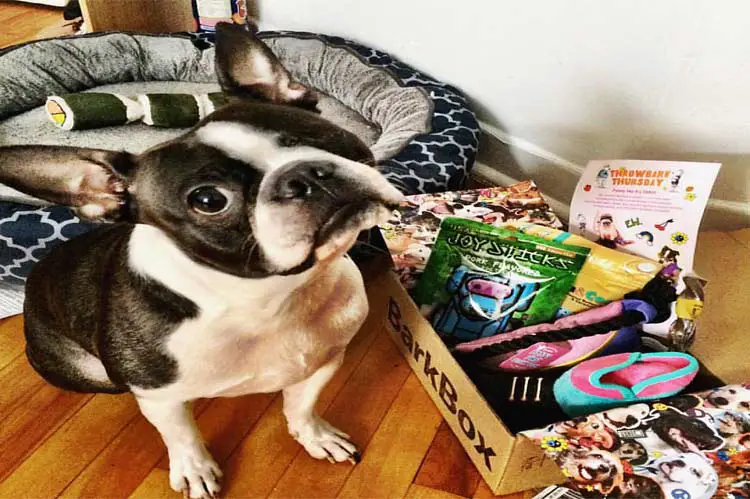 For those who are pet moms, you can't forget about your furry Valentine! BarkBox features a monthly subscription with a different theme every month. Each box contains several treats and toys, enough to get your money's worth and keep your pup entertained until the next month rolls around. It's an excellent subscription service for a dog who loves anything to do with food or playtime — which is just about any pup!
Spend Time With Your Loved Ones This Valentine's Day
Of course, the most important gift you can give your loved ones is your time. Even if none of these gifts strike your loved ones' fancies, you can still spend time with them and have a memorable night at home. Be sure to find something tailored to your Valentines' interests — that way, you'll know that they'll love their unique Valentine's Day presents that came from the heart!