Now that summer is here are you having trouble deciding what to drink when you are sitting at the beach, at a concert in the park, or just relaxing on your deck?  Many of us wait for what feels like an eternity, just for those three blessed months of summer!  If you're anything like me, you have had eight to nine months of Merlot with your steak and now you are craving something else……maybe lighter, slightly sweeter, and perhaps not so oaky.  So you head to the grocery store and reach the wine aisle.  Now you look like a deer in headlights.  There are so many varieties, brands, names, price ranges…………..oh my!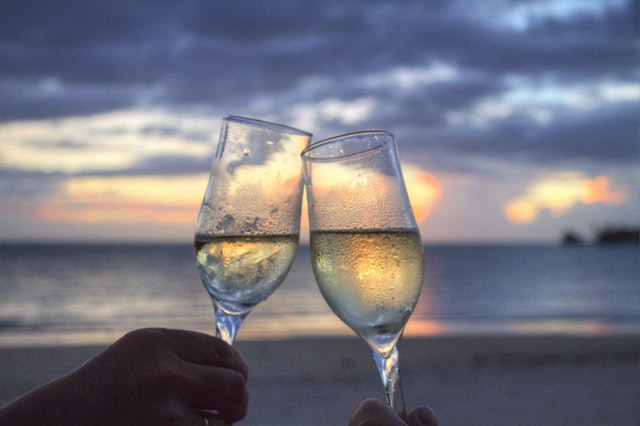 Image Source: Pexels
Personally, for the summer months I like a white wine to enjoy on a nice warm evening.  Robert Mondavi sells some great wines in this category and is affordable.  I recommend the following wines, which are crisp and typically easy to find:
Sauvignon blanc and fume blanc
Australian Rieslings
Spatlese Rieslings (Germany)
For those of us that like a semi sweet wine (lightly chilled of course!), the wines below are readily available.  Chateau Ste Michelle sells some great wines in this category!
German Rieslings
Alsace Gewurztraminer
Muscats
Light viogniers
Italian traminer
If you are celebrating this summer, please indulge in a little bubbly!  Many people don't realize that champagne is grown only in France so look for labels with "sparkling" as well. Korbel makes some nice varieties and won't kill your checking account.
Champagne
Blanc de blancs (California)
Prosecco (Italy)
If you really want to mix it up, buy or make your own Sangria.  There are numerous recipes available on the web, cookbooks, and magazines.  Most call for a dry red and brandy, but there are numerous variations now.  You can make white sangrias too!
Have a relaxing evening and enjoy your glass of wine. Moms – you deserve it!