Gardens are wonderful spaces for families. Now that it is easy to buy good lights, hot tubs and https://www.globosurfer.com/best-patio-heaters/ are spending, even more, time outside. This is very good news because studies show that spending time close to nature is good for your mental and emotional health. Not to mention the fact that keeping your garden looking nice is a great way to stay active and healthy.
Image Source: Pexels
If you want to get more out of your garden and add value to your house it is a good idea to turn it into a more private space. This is easy to do by planting a hedge. How you do it is entirely up to you. But, the key to your success will be choosing the right hedging plants, something that this article should help you to do.
Fast Growing Cypress Trees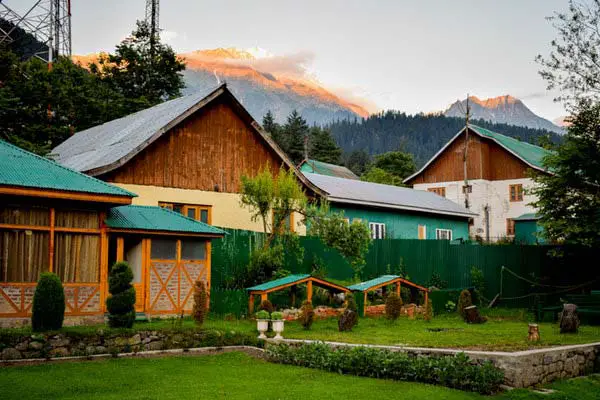 Image Source: Pexels
One of the easiest approaches is to plant cypress trees. There are several varieties available. We bought Emerald Green Arborvitae from The Tree Center and found these beautiful trees to be perfect for creating a stunning hedge. This particular variety grows really fast. In the right conditions, it will grow at a rate of 3 feet, per year. So, in no time at all you have a lovely tall and dense hedge that is very easy to maintain.
Once grown these trees look wonderful. When they have reached the desired height all you need to do is to trim the top off. However, there is a right and wrong way to do this, and the tree pruning guide on this website can teach you how. Once you have done that the trees will start to grow width ways instead of upwards. This will fill in the gaps and create a really thick hedge. Then all you need to do is to trim it periodically to keep it in shape.
Hardy Portugal Laurel
Image Source: Maxpixel
If you do not fancy planting trees in your garden, you can just opt to plant a fast growing shrub, instead. There are dozens of these. Which you choose depends on your tastes and to a large extent the type of soil and climate you have.
Laurel is extremely hardy. If you buy the right variety it can cope with quite hard frosts, yet still, survive in a drought year.
Once established, it takes very little maintenance. Plus, very few pests or parasites can kill this type of hedging plant.
Western Red Cedar
If you live in an area where strong or hot winds are an issue Western Red Cedar is an excellent option. It is quite a bushy hedging plant, so may need a bit more cutting to keep it in shape. You can plant it in virtually any type of soil, but, it must be well drained.
Thuja Emerald
Image Source: Flickr
Another nice hedging tree is the Thuja Emerald. It only reaches a height of about 18ft. Therefore, provided the hedge is not located too close to your neighbors' garden, you can let them grow to their full height. They have lovely pointed tops, so it is a real shame to cut the tops off.
Once planted you just need to do a little work to maintain these hedges. You can learn more about caring for these hedging plants from this article.