There's nothing I enjoy more in the Spring and Summer than chilling out in my backyard with my daughter and enjoying the weather..for free! No driving, no crowds, and no bathing suit cover-ups needed!
Now since my daughter is only two, she doesn't quite see the joy in lounging around in the sun all day. I don't blame her, I remember being a kid, when doing nothing was "boring"! Oh, those were the days. Well, thanks to Step2, "I'm bored" will never have to be part of her vocabulary. Last summer we purchased the Step2 Kangaroo Climber and it kept her busy, very busy! This year, we needed a new distraction addition, so of course I went right back to Step2. The Kangaroo Climber we have is part of the Naturally Playful collection, so I knew I wanted something that coordinated with the climber and something that would encourage creativity. So when Step2 sent over their list of new outdoor toys, I immediately fell in love with the Nature Station Playhouse. It was exactly what I was looking for! It was the perfect size for my little yard and it had everything my daughter has been showing interest in. Nature.
My daughter is a huge fan of Nick Jr.'s Dora & Diego and has shown a lot of interest in "exploring". She loves playing with insects, examining foliage and pretty much everything else that involves getting dirty. She is also into creative play and loves pretending she is on wild expeditions hunting down lions and tigers and bears…oh my! The Step2 Nature Station Playhouse allows her to take her imagination a step further. With the exotic nature-inspired design and the exploring and discovery tools, she jumped right into action. Here is a little break-down of what features the playhouse includes –
Periscope – A real working pivoting periscope! This allowed her to keep an eye on the "mean jaguar hunters" (that would be me and my husband) while she played inside the playhouse.

Butterfly Net– We had fun chasing imaginary Terra-dactyls and almost had a run in with a bee!

Bug Trap Shovel – We caught some ants and also used the "scooper" to transport sand to and from the playhouse

Binoculars– These were perfect for spotting a Humpback Whale in the middle of Queens, NY, lol.

Shovel

Bug Collector – We stored our "findings" in here to safely bring them back to the "lab" as she called it.

Microscope – Her first microscope! She enjoyed checking out the slides that come with the playhouse and inspecting the "dots"  

Lantern – This lantern really works! Once the sun went down, she carried it around the yard to make sure she didn't miss anything. Once you're done playing with it, it conveniently hooks back onto the playhouse patio for decor & storage!

Window Box – A cute addition to add flowers to the side of the playhouse. It has actual drain holes so it can definitely be used for planting, now only if it came with a green thumb! For now, we are using it to store the butterfly net and binoculars.

Built-in Sink with swivel faucet– All kids love playing with water, as do mosquitoes! Thankfully there is a drain at the bottom so there is no sitting water.
Aside from all the little features that encourage BIG imaginations, there are also a bunch of things that the parents will like too. Such as the durability. As with all the toys from Step2, the Nature Station Playhouse is constructed from a rough-and-tough poly which will last for years and stand up to toddlers and the harsh weather. Like I said before, we purchased our Step2 Kangaroo Climber last summer and left it outdoors all winter, and it still looks brand new. Unlike other outdoor toys we've had, there is no fading from the sun or warping from the snow and rain, and I'm sure we can expect that from the Nature Station Playhouse as well.
Best safe and secure cloud storage with password protection
Get Envato Elements, Prime Video, Hotstar and Netflix For Free
Best Money Earning Website 100$ Day
download or watch movies online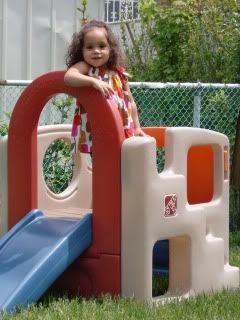 We also appreciate the "airy-open" design of this particular playhouse, especially since we have an experimental toddler. If she is going to be playing with insects, I'd rather have full view of the action, just in case she decides they look "good enough to eat" or something silly like that. The open doorway and large open patio area of this playhouse give it a real outdoorsy feel, which is perfect when discovering nature. The low fence on the patio creates a fun lookout station for kids, and adds to the room of the interior. Most playhouses I've seen could comfortably fit 2-3 toddlers, but with the Nature Station Playhouse, I think four children could easily play without bumping heads, literally and figuratively.
The only downside for me was the assembly. I tried to put the playhouse together before my husband got home from work, and I gave up mid-roof. While all you really need is a phillips screwdriver and some patience, I just didn't have the patience that morning. Once he got home, it took him about 45 mnutes total to put it together using an electric screwdriver. He made it look easy, so if you're handy, it shouldn't be that hard. One good thing about all the screwing…it sure is sterdy! The gardeners moved the playhouse the next day to mow the lawn and it stayed put. That's always a good sign, lol.
Step2.com recommends the playhouse for ages 3 and up, which is perfect since there are some smaller parts to the accessories (like the batteries for the lantern), but under supervision, my 2-year old has been having a blast.
I HIGHLY recommend the Nature Station Playhouse by Step2 for little explorers all over the world! 
The Step2 Nature Station Playhouse is available online at Step2.com for $249.99 and at major toy distributors.