Spring home improvement means the beginning of many things, and it's often a sign that we need to get down to cleaning. Spring cleaning means you can refresh your home and remove all the bad winter energy.
It's the perfect time to declutter or tackle new projects – even outdoors, since the weather has started to warm up. As such, many people use this season to improve their homes.
There are Some Spring Home Improvement Ways
1. Plant Flowers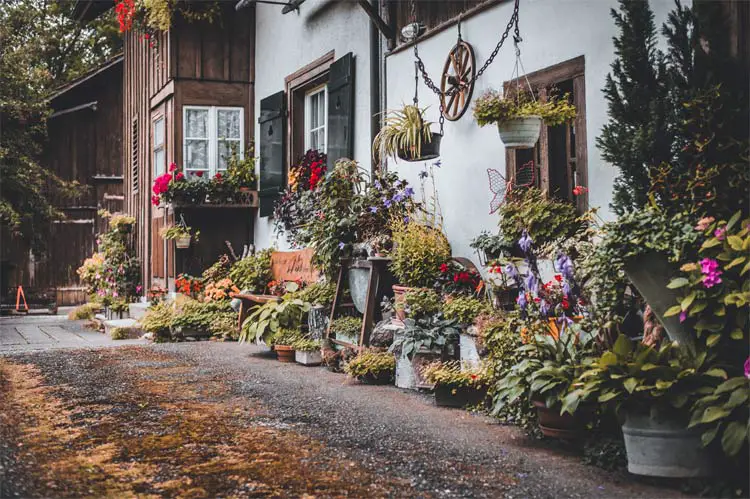 Increase your curb appeal. You never know when you'll want to move out. Even if you don't plan on selling your house anytime soon, having a beautiful home is essential. If you want to love your house inside and out, you should brighten it up. What better way to make your home look more inviting than to clear the flowerbeds and put flowers in your front yard?
You can change them out seasonally if you want pops of color in the spring and something more understated in the winter, or you can choose something that can stand any sort of weather, something more robust than flowers. Either way, you're sure to have a beautiful outside of your home with some landscaping.
2. Wipe Down Your Appliances
When was the last time you cleaned your household appliances? Though they do the cleaning, your dishwasher and washing machine get dirty, too. Wipe them down, then dig inside them and make sure everything gets clean. How can they continue cleaning your dishes and clothes if they're not clean themselves?
Don't forget the other appliances in your household, too. Make sure to thoroughly clean your shower now and then – more than your regular cleanings – and your fridge. You don't know how much food has gone wrong or if anything has leaked until you clean your fridge out. By thoroughly cleaning all of these appliances, you might find they work like new, or at least better than before.
3. Add a Fresh Layer of Paint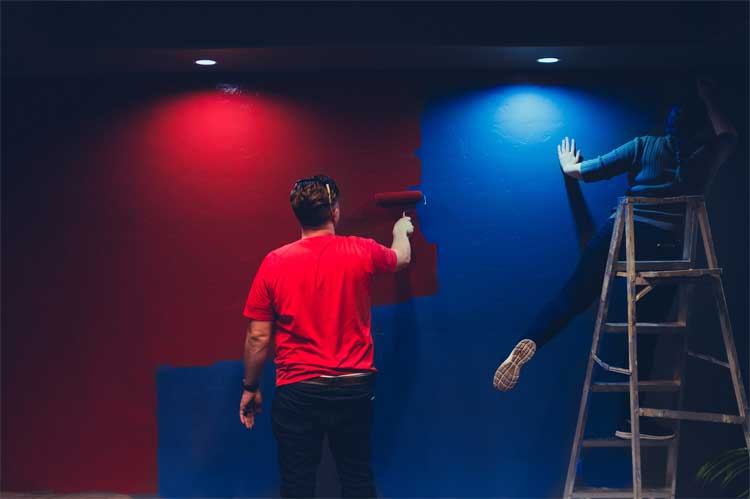 Are the walls in your house looking dull? It might be time to put a fresh coat of paint on them. Take the time to study color theories and what different colors in different rooms could make you or your guests feel. Remember that darker colors can make rooms feel smaller, whereas lighter colors can open them up.
You may also feel it's time for a change with your front door. You can paint your front door something eye-catching to make it stand out from the rest of the homes in your neighborhood, or you can just paint over it with the same color to refresh its boldness.
Colors like blue or purple on your door are said to bring wealth and opportunities, while white is thought to bring creativity. The direction your house faces might also influence which color you paint your door.
4. Refresh Your Pantry and Fridge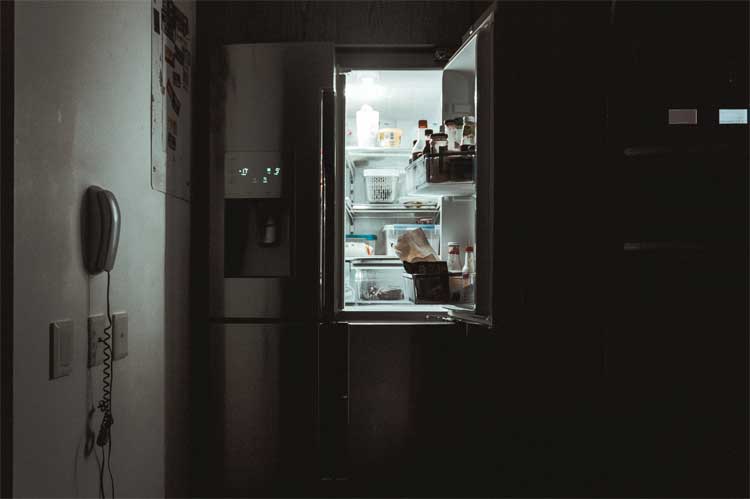 One way to get a jump-start on your spring cleaning is to go through your pantry and fridge. When people buy groceries, they often shove everything else to the back of the refrigerator or pantry to make room for the new things. You may not even know what you have hiding in the back, which makes this opportunity perfect to go through it.
Throw out the old, potentially expired food with winter. Make room for spring and new, fresher foods.
5. Clean Your Carpets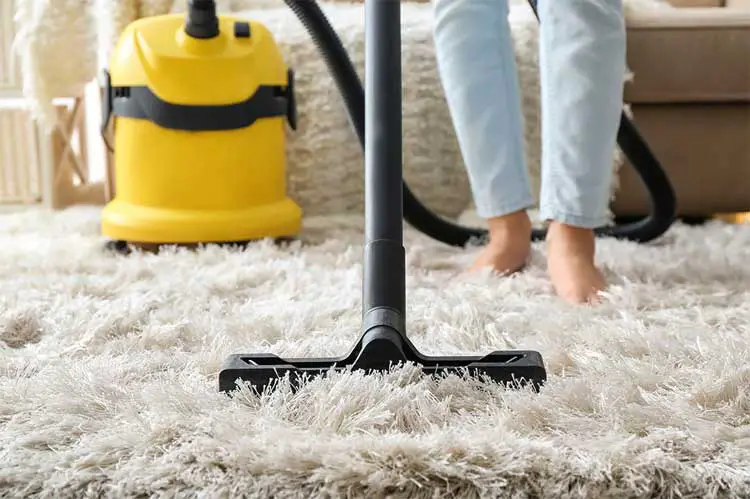 If you can't remember the last time you shampooed your carpet, it's time to look into a cleaning. A carpet deep clean can get all the grime from your carpets without worry, leaving your carpet looking almost new by the time the cleaning is finished.
Living with pets and people who make messes easily can take a toll on your carpets – so the best thing to do is get them treated regularly to prevent any permanent damage. As a bonus, they'll look good to whoever walks through your door, too.
6. Design an Entryway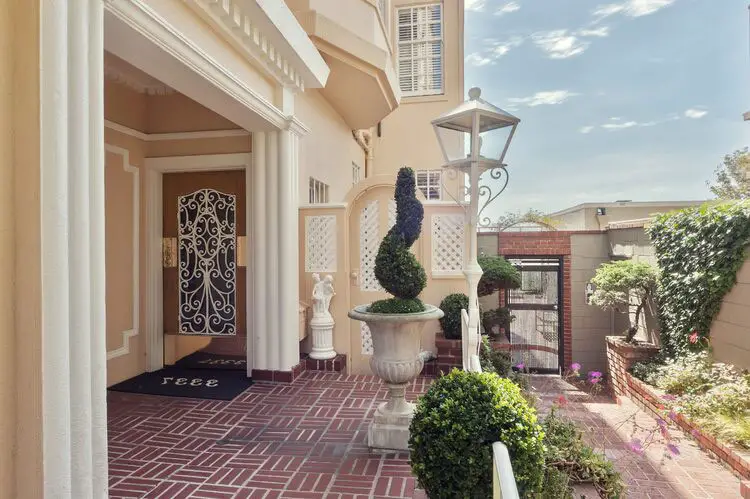 The entryway is the first part of your home that guests see when they walk through the door. You want to create a welcoming space, no matter how small, that provides guests with an area they need.
Whether you have a table for household members to drop their keys and empty their pockets onto, or a bench for people to take their shoes off, you'll find that a welcoming entryway can make a house feel so much fancier.
Consider installing shelves or hooks in an area of your house that's right by the door. That way, people will be able to rest their bags and coats when they come to visit you. A shoe cubby – or at least a bench with shelves – is a great way to ensure guests remove their shoes before entering your home.
7. Replace Doors and Windows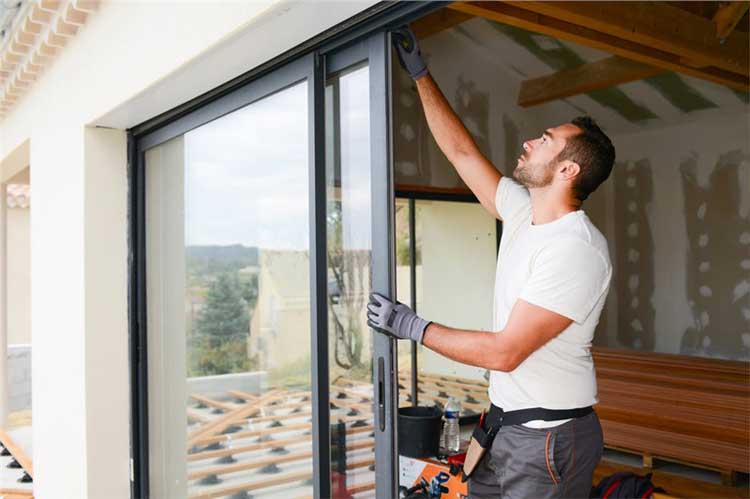 Years may have passed since the last time you replaced your doors or windows. They may have lasted through any sort of weather, but that doesn't mean they're functioning well.
Old windows and doors can generate about 30% heat loss in the colder months, meaning outdated fixtures aren't doing any favors for the aesthetics of your home or your energy bills. When you replace your doors and windows, you might find that you save on your monthly bills while cultivating an appearance you love on both the inside and outside of your home.
8. Make Your Bedroom Friendlier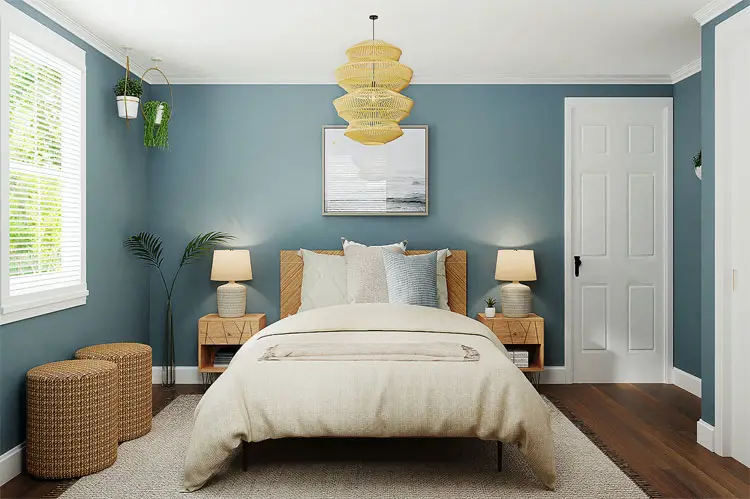 How long have you been neglecting your bedroom? Because people tend to focus on what guests can see, they often overlook the areas of their homes that guests don't regularly walk into. Still, your bedroom is an important room in your house. It's where you go to rest your body so your physical and mental state can heal. Make it a place you want to go.
Find a sheet and comforter set that you love. Paint the walls a color that soothes you and get blackout curtains to match them. Keep the temperature comfortable and bring in a fan if you need to. Find storage solutions for your closet. You can easily make your bedroom a fun place to lounge in again by making small changes.
9. Step Up Your Lighting Game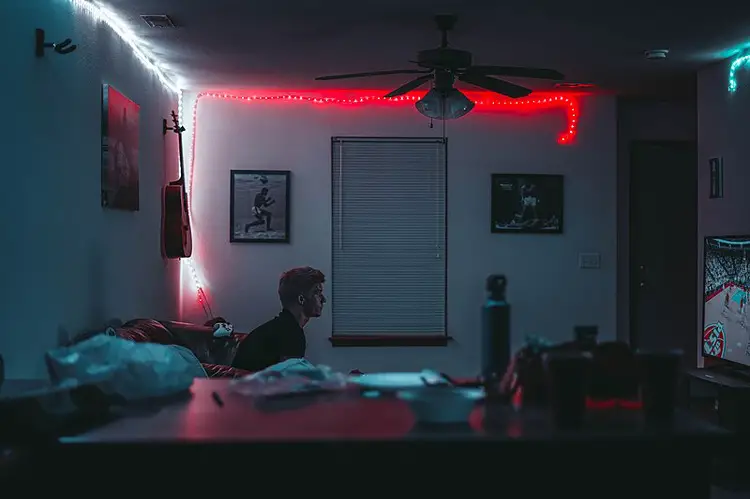 Natural light is always best, so maximize the natural light in your home so you don't have to keep as many other lights around. More natural light means paying less on your monthly bills, but it doesn't eliminate artificial light.
Still, when you have to use artificial light, you should choose lighting options that match the personality of your space and your taste. Consider switching between warm and cool lighting in different areas of your home. Warm lighting might be better in the bathroom, whereas cool lighting might go best in the bathroom so you can see how you really look when you're getting ready in the morning.
10. Plan Future Renovations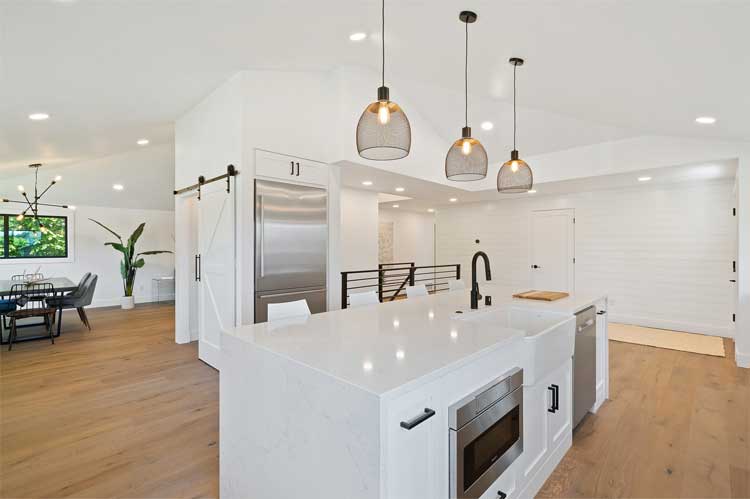 If you don't have the budget for renovations right now, start planning what you want to change while you save up. By planning things in advance, you can roadmap what to do next once you have the funds.
Besides, it may encourage you to save a little more actively to start work sooner. Consider putting all of your plans in a household binder to keep them together, where you can easily pull them out for reference later.
Use Spring to Refresh Your Home
Spring is the perfect excuse to change some things about your home that you weren't jazzed about previously. You can improve your home simply by deep cleaning it or changing up the colors of your walls.
Remember – your home is supposed to reflect your vision for it, so you can do whatever you like with its aesthetic and appearance. Choose to improve your home based on what you love rather than what's trending. Doing so means you'll love it for years to come.