Freezing Your Eggs
Freezing your eggs is both a gift and an investment in the future. Women today have so many more opportunities available than previous generations, and childbearing may not be something you are planning on – at least not until you're ready. But waiting too long, whether you're looking for the right partner or moving ahead at work, can lead to unforeseen complications when you decide it's time to start a family. That's why more and more women are weighing the cost of freezing your eggs against the future benefits of preserving your fertility.
You may also empathize with women who are going through the devastation of infertility and wish to ease the hardship of those having trouble bringing life into the world. If your kind heart is calling you to give, you may wonder how to give your eggs to others.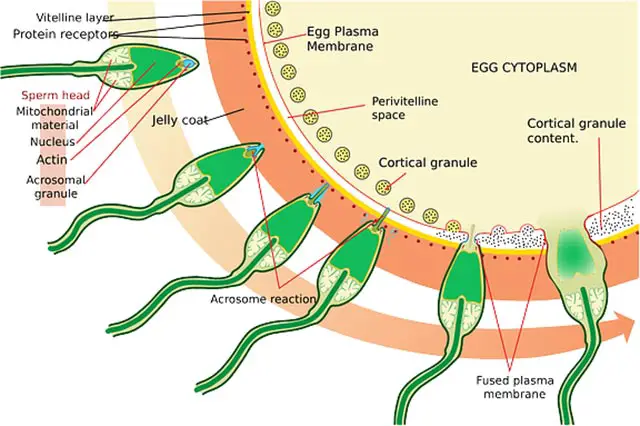 Image Source: Pixabay
Who is a Good Candidate?
Generally, women in their 20s and early- to mid-30s are at the right stage of life to freeze or donate eggs. We are born with all the eggs we will ever have, and these eggs age along with us, so younger eggs tend to be healthier and less likely to carry a genetic abnormality. Preserving eggs at peak fertility can bring peace of mind for women who are not yet married or ready for children. Infertile couples looking for an egg donor also prefer donors in this age range to increase their chances for success.
What is the Retrieval Process like?
Once you decide to freeze or donate your eggs, your doctor checks your ovarian reserve, or quantity of eggs, with an ultrasound. Then, you begin taking hormones that encourage your ovaries to mature several eggs all at once (as opposed to one or two during a normal cycle), another medication to ensure you don't release them too soon, and a third to trigger their release when it's go time. When your eggs are ready to be retrieved, you will be put under mild anesthesia while your doctor extracts the eggs with an ultrasound-guided needle. It's a process, yes, but many women are relieved to take control of their future or to know they could have an enormous impact on another family.
Upon retrieval, the fertility clinic freezes the mature eggs—most clinics use a process called vitrification, which flash freezes the eggs so quickly that there's less of a chance that damaging ice crystals can form. At this point, the eggs can be stored for future use or sent off to a donor egg bank.
What are the Emotional Upsides to Freezing Your Eggs?
Many women appreciate the freedom and flexibility of having frozen eggs in reserve— they can tune out the biological clock until they are ready to start a family.  It is a relief to know that, even if fertility becomes a struggle in the future, there will still be several healthy, younger eggs available to them. Best of all, they will be able to experience all that comes with pregnancy: seeing a plus sign on a pregnancy test, tracking their child's growth and development inside their own womb, and knowing what labor and delivery is like.
Meanwhile, egg donors know that the financial compensation pales in comparison to knowing that eggs that otherwise would have gone unused can solve one of life's most devastating hardships for other infertile women and couples.
What are the Financial Considerations?
Because egg retrieval and subsequent transfer is part of the standard in vitro fertilization (IVF) process, freezing your eggs costs about the same as a traditional IVF cycle. You will have to pay for storage for your frozen eggs, but it's important to weigh the cost of storage against the assurance of having healthy eggs in the future. That's why it's important to know your options and the costs associated with them.
How to Get Started?
Whether it's to reassure your own nagging parents, or to give the title of Mom and Dad to a couple who wishes to become parents, if you are curious, talk to your doctor about freezing your eggs.