Your sewer line is a valuable and essential part of your plumbing system. However, most homeowners overlook it as it's not visible and simply does its job.
Unfortunately, this approach is a recipe for disaster. The sewer pipe runs under your yard and is your responsibility.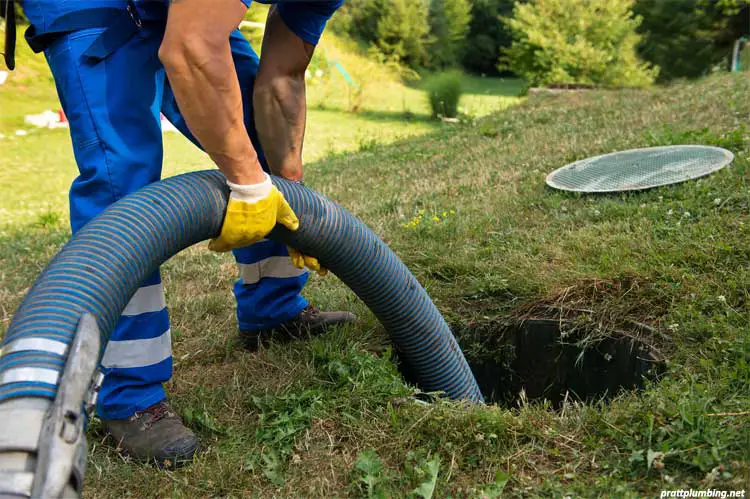 If it is cracked or broken then sewage can leak out and you'll likely to find a patch of grass that is much greener and has better growth than the rest.
Of course, leaking sewage is illegal and presents a risk to your health. It's also expensive to dig up the yard and replace the pipe.
That's why you should invest in a pipe inspection camera and check your drains at least once every six months.
Knowing their condition and being aware of any issues will make it easier to keep the drains working properly.
It can also help to be aware of the most common causes of clogs, it will help you know what to look for and prevent them.
Disposing Of the Wrong Items
This is the most common issue. Toilets and sewer lines are designed to take the wastewater away along with human waste and toilet paper.
The angle of sewer pipes is carefully designed to ensure the waste inside keeps moving. Too steep and the water will leave the solids behind, not steep enough and it won't move.
Add sanitary products or children's toys to the pipes and they won't move or degrade in the same way as waste and toilet paper. This means items will get stuck in the pipes.
As soon as one item gets stuck, other things can get caught behind it and the clog will build, eventually blocking your pipe and allowing wastewater to fill the pipes and back up into your home.
Don't forget, that grease is one of the worst things you can pour down a drain. It goes down as a liquid, cools, and then hardens, causing a blockage.
Trees
It can be lovely to have a tree in the yard. They offer shade, perhaps a place for a rope swing, and many fantastic memories.
However, trees require water and nutrition to survive, your sewer line offers both. If the tree is close enough to the sewer line the roots will grow toward it, eventually breaking the pipe.
This will allow roots and soil in the pipe and block it. At the same time, waste will be disposed of under your yard.
If you have a tree with a canopy over the sewer line, there is a good chance the roots will be heading towards or already in your sewer pipe. You'll need to trim the size of the tree or possibly remove it altogether.
Age
All pipes age and, old pipes are more brittle. In other words, if you don't know how long your sewer pipes have been in the ground you'll want to keep a careful eye on them. Brittle pipes can break simply from the pressure of the soil around them.
If you think your pipes are old you may want to insert supports inside the pipes, preventing them from breaking and causing a clog.