Here's what Mom Fuse "Mommy Reviewer", Kailani, from An Island Review, had to say about Wallaroo Hat Company…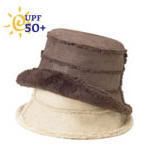 Since we're always out in the sun, I try to make sure that the kids and I have on sunscreen and a hat, especially at the beach. The only problem is finding one that they want to wear. That's why I was happy to learn about the Wallaroo Hat Company.
COMPANY DESCRIPTION
Wallaroo Hat Company was founded by Stephanie Carter and Lenya Shore in April 1999 after they discovered the Aussie secret to sun protection with style: colorful UPF 50+ crushable fabric hats. They began wearing them around Boulder, a city known for its outdoor lifestyle and more than 300 sunny days each year.
MY REVIEW
We were fortunate to receive two hats to review: a Pink Lorikeet &  a Hearts & Stars Fleece.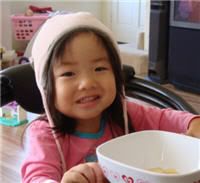 These hats are both made from UPF 50+ crushable fabrics which means that they've been tested and proven to block out 97.5% of the sun's ultraviolet rays. We all know how important it is to protect our family's skin and these hats will help you do that and look great at the same time, too!
The Pink Lorikeet hat was a little too small for Baby Bug but we could definitely see the pride and quality that went in to making it. The eyelet fabric exterior is soft to the touch and the inner terrycloth lining will ensure comfort against your baby's head. There's also a soft eyelet strap that fastens below baby's chin with velcro to make sure it stays in place.
As for the Hearts & Stars Fleece, I can't get Baby Bug to take it off! Even though it's a little too hot to wear a fleece hat in Hawaii, she loves wearing it around the house when she's eating, playing, or just watching television. I can't say that I blame her. The fleece material is so soft and cuddly! What really surprised me was that the hat didn't cause her head to sweat. Baby Bug is a very warm-blooded child and is always perspiring. This hat was breathable and comfortable for her to wear all day. It was a big hit!
Stop by Wallaroo Hat Company and check out their entire line of hats. They have a very stylish selection for the whole family!
– Kailani @ An Island Review
Posted by Nicole Ibarrondo, former editor here at Mom Fuse