Pregnancy is the best time for a woman to take care of herself and her unborn baby. There are many factors that are critical such as eating healthy, not smoking or drinking, as well as being cautious when taking medications. It is also important that you are cautious when you are scheduled to have x-rays or any other type of radiation procedure. If these procedures are being performed by an online RAD program graduate to your abdominal area, you will need to pay special attention to ensure you and your child stay safe.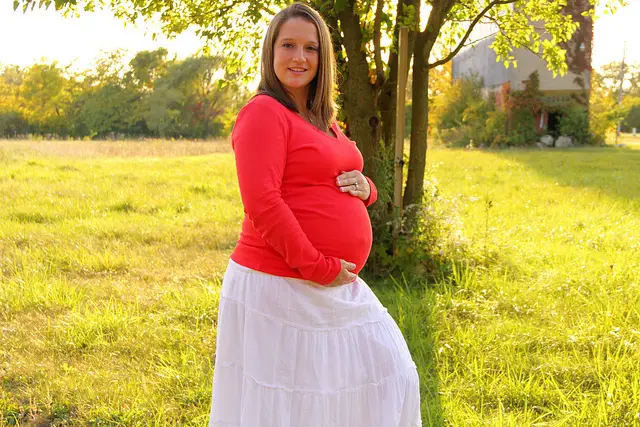 Image Source: Flickr
X-rays that are used for diagnostic procedures often provide your physician with potential lifesaving medical information. However, x-rays can offer risks as well as benefits. This is why they should only be performed when the doctor is able to obtain the information needed to treat you.
It is likely that you will not need to have an abdominal x-ray while you are pregnant. However, there are situations where your physician may believe it is best to take an x-ray of your torso. The risk to you and your child will not be high, and the information obtained could be vital.
You can reduce the chances of injury by informing your doctor or the online RAD degree professional that you may be pregnant. The doctor will then decide whether to cancel the procedure or to modify it. It may even be in your best interests for the amount of radiation to be reduced.
Can X-Rays Harm an Unborn Baby?
During a routine x-ray of the legs, arms and feet, your reproductive organs are not exposed to radiation. So, when these procedures are done correctly, no harm will come to the child. However, the child can be exposed to radiation if the mother's lower abdomen is exposed to the x-ray beam.
Are There Side Effects of X-Rays?
There is some disagreement in the scientific community as to whether tiny amounts of radiation can harm an unborn child. However, it is well known that unborn babies are extremely sensitive to things like radiation, just like illegal drugs and alcohol. This occurs because the cells in a fetus are growing and dividing at a rapid pace. If radiation enters into these cells, it can cause changes within the cell. Thus, the unborn child would be susceptible to birth defects and other issues.
It is important to note that most birth defects and diseases in childhood can occur even if the mother was not exposed to any harmful agents like radiation during pregnancy. Here ditary genedeformities and errors during the fetal development process have been proven to be responsible for many birth disorders.
As previously stated, inform your doctor of the confirmation or possibility of a pregnancy. If an x-ray is still recommended by your physician, find out the reason for the x-ray and whether the benefits of the x-ray are worth exposing your unborn baby to radiation.