Not too long ago, a number of places around the world were hit by drought associated with a years-long dry spell. As with all droughts that have happened in all of human history, this most recent drought resulted in the loss of several thousand tons of crops. The loss of crops, in turn, brought about misery to humans and animals alike.
Plants for Urban Garden
Droughts are one of the reasons why many advocate for water conservation. One water conservation method that was suggested is the use of graywater, which is water that has already been used for another chore (usually dishwashing). Another method is a practice known as rainwater harvesting, which is the collection, filtration, and storage of rainwater in rain water tanks in NSW so it can be used for two or more tasks. A third method is the planting of drought-resistant plants in your outdoor or indoor urban garden.
It may be hard to believe, but there actually are many drought-resistant plants you can choose from. A selection of the best plants (in no particular order) are highlighted below.
Sea Holly (Eryngium bourgatii)
Image Source: Flickr
This particular species of plant, aside from being very tough, has an amazing structure. It has stiff leaves, which are marked by white veins which complement the silvery, spiny flower bracts. Grows up to twenty-four inches tall, and is a Zone 7 plant.
Perennial Flax (Linum perenne)
Image Source: Flickr
Perennial flax flowers bear a true blue shade. These open during the day, then close once again by night. Easy to grow, this plant does very well in full sunlight and properly-drained soil. Reaches a height of two feet, and is a Zone 7 plant.
Coneflower (Echinacea purpurea)
Image Source: Pixabay
The drought-resistant plant native to North America best grows in full sun and sandy soil. The white cultivars are of impressive beauty and grow a maximum height of two feet, thus making them a little shorter than their pink cousin. Like other Echinacea species, this plant, which is a Zone 6 plant, blooms from July all the way to August.
Globe Thistle (Echinops bannaticus)
Image Source: Pexels
The thistle is known for its long-lasting, light blue, globe-shaped blooms which make for amazing displays. Foliage, as well as growth habit, also are so attractive. The Zone 6 plant grows a height of two or three feet.
Butterfly Weed (Asclepias tuberosa)
Image Source: Maxpixel
Its taproot is why this plant, native to North America, is a great choice of drought-tolerant plant. Its flowers are the secret to bringing in numerous butterflies to the garden. Cultivars have a height ranging one to three feet, and the flowers of this Zone 6 plant come in orange, white, vermilion, or yellow.
Lantana (Lantana sp.)
Image Source: Flickr
The flowers of this plant species come in many colours, including orange, white, yellow, lavender, and pink. The plant is available in weeping and upright forms. In general, the leaves bear a spice-filled fragrance, and the plant flowers throughout the summer if dead-headed. Their seed heads also look amazing, and will mature to become a blue-black fruit that's equally impressive.
Sunflower (Helianthus annuus)
Image Source: Pexels
There are short varieties, and there are tall varieties. Flowers are available in orange, red, white, and yellow. There are cultivars which have single, big flowerheads, while others have many flowers each stalk. Regardless of your choice, they all are amazing accent plants. They also add some height to your garden.
Blue Marguerite (Felicia amelloides)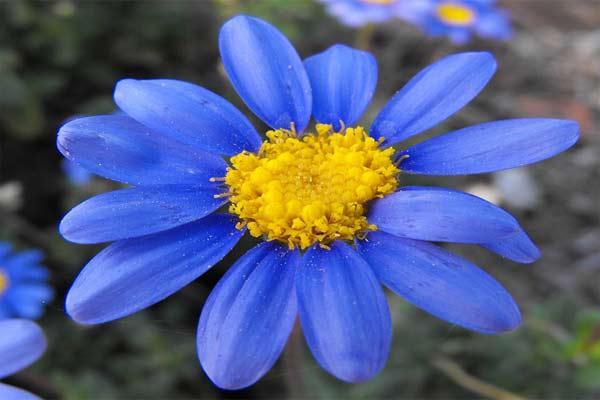 Image Source: Pixabay
This particular marguerite is known for its amazing blue petals that surrounds a yellow-coloured centre. It grows from one to three feet in height and best grows in full sunlight. The annual best flowers in times when weather is cold, so plant it if you want to achieve a bloom in early spring, then cut back to achieve a second round of blooms when fall rolls around.
Zinnia (Zinnia angustifolia)
Image Source: Pixino
Available with either orange or white flowers, both with centres bearing a yellow-orange shade, zinnia grows from eight inches to one foot in height. It is known for profusely flowering, as well as its leaves, which bear a beautiful gray-green shade.
Snowdrop (Galanthus nivalis)
Image Source: Pexels
This earliest sign of spring is known for its fragrance, although it is impossible to discern its scent in the winter air. Indoors, or during a warm day, however, you will be able to recognise its delicate and lovely scent. They bloom late in winter, and foliage disappears the time the plant becomes dormant in the middle of spring.
Bearded Iris (Iris germanica)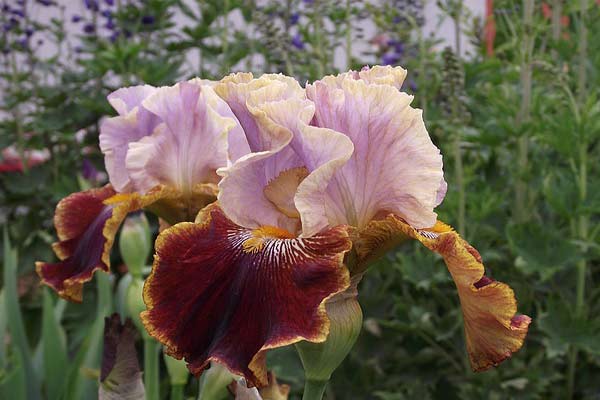 Image Source: Pixabay
The numerous hybrids of this plant offer a wide array of colours, including whites, pinks, reds, purples, and golds. It features showy, intricate flowers, with the upright foliage being an amazing accent for your garden, even if the plant has yet to bloom.
Tulips (Tulipa sp.)
Image Source: Maxpixel
While there are temperamental tulips, Tulipa tarda is a reliable, hardy, oustanding, and drought-resistant perennial species. It's amazing two-toned flowers show in April.
Bluemist Spirea (Caryopteris x clandonensis)
Image Source: Flickr
This outstanding shrub is known for its blue flowers, which appear during August and September, as well as its beautiful and spicy-scented grey-green foliage. The plant best blooms when planted in properly-drained soil and full sun, and is a Zone 7 plant.
Drought-resistant plants should not be hard to find. You only need to check out plant shows and ask around for the best places to get seedlings of the beautiful plants mentioned above.