With Valentine's Day just around the corner, what better way to show your loved ones how sweet you can be, than by incorporating adorable and fun PEEPS ® marshmallow treats into your gifts?
Here's a fun and easy idea we came up with to put in our kids' lunches. It's more like a little treat for them.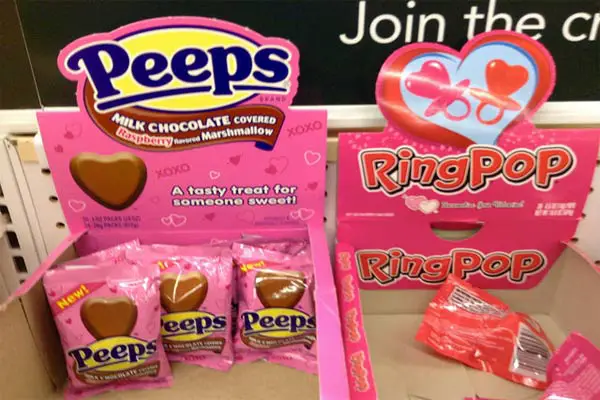 Image Source: Flickr
Strawberry Vanilla Lunch Treats
What we used:
Strawberry Yogurt (you can use any flavor.. if you want it pink or or red just add some food coloring!)
Vanilla Crème Flavored Marshmallow Hearts
Just add some yogurt to a lunch container and place the Vanilla Creme PEEPS on top. It's like a fun strawberry vanilla party!
PEEPS® come in a variety of shapes and seasonally-inspired flavors to satisfy your sweet tooth and PEEPS® Valentine's Day products also make adorable accents to baked goods and recipe ingredients.
PEEPS Valentine's Day Ideas
PEEPS® Valentine's products include:
Pink Marshmallow Chicks (5 ct and 10 ct)
Pink Marshmallow Bunnies (4 ct and 12 ct)
Chocolate Dipped Strawberry Crème Flavored Chicks (3 ct)
Marshmallow Hearts (3 ct or 6 ct)
Cherries Drizzled and Dipped in Chocolate (3 ct)
Chocolate Covered Raspberry Flavored Hearts (individually wrapped)
Strawberry Crème Flavored Marshmallow Hearts (9 ct)
Vanilla Crème Flavored Marshmallow Hearts (9 ct)
What can you create with PEEPS? 
These celebratory treats can be found nationwide at grocery and drug stores, PEEPS & Company retail stores or at marshmallowpeeps.com.