It's no secret that the natural hair movement has taken the world by storm. So many women of color are embracing their highly-textured curls and rocking stunning hairstyles. They're ditching the chemicals and committing to the process of loving their natural tresses. However, there are many women of color who assume that their hair can't grow long. This is a very common myth. While hair texture and genetics play a role, it's mainly about maintaining the right regiment. If you'd like to experience lengthy strands, incorporate these tips into your natural hair regimen.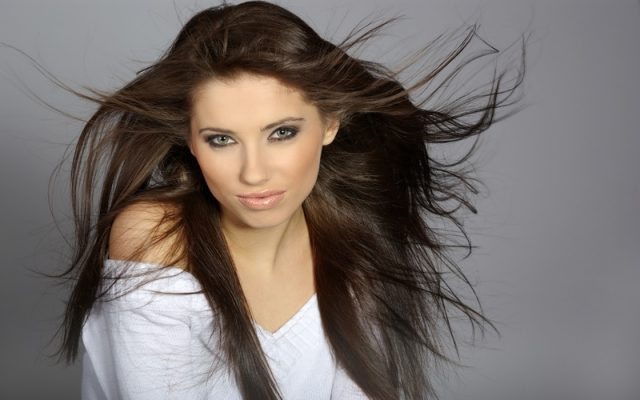 Image Source: Pxhere
1.  Wash and Condition Regularly
Wash your hair on a consistent basis. Granted, you shouldn't wash it every day. However, healthy hair tends to thrive in routines. If you choose to wash your hair once every two weeks or once every three weeks, be consistent. If you find that your hair tends to need more moisture and conditioning after one week, wash your hair once a week once a week. If you tend to use a lot of hair products in your weekly routine, it's best to use a shampoo that'll get rid of the build-up. Sulfate-free shampoos are great, but sometimes, the shampoos with sulfates will help get rid of the build-up better. As long as you follow up your routine with a good conditioner, the hair will be okay. It's also important to focus mainly on the scalp. Pour the shampoo into your hands and massage it into your scalp. The suds will eventually fall down the rest of the hair shaft and cleanse it. You don't need to add shampoo directly to your hair.
2.  Use Heat to Deep Condition
Deep conditioning is an essential habit to cultivate because natural hair needs a lot of moisture. Try to deep condition the hair after shampoo session. Furthermore, it's wise to deep condition your hair with heat. A heated bonnet or a hooded dryer will do the trick. Find a great deep conditioning product and coat the hair with it. If you'd like to add a little more slip, use your favorite hair oil (castor oil, coconut oil, olive oil, etc.) to the mixture. Place the hair in a plastic shower cap and sit under the heat for 30 minutes to an hour. Rinse the treatment out with cool water to close the strands. Heat is important because it'll open up the cuticles and allow the product to penetrate the strands.
3.  Use Minimal Heat Styling Tools
Even though heat is amazing for a deep conditioning routine, it's not that great for hair styling. If you're trying to get your hair to grow long, it's best to take a break from the flat iron, blow drying and curling iron for a while. The heat styling products can cause heat damage and ruin your curls. If you can't fathom living without your beloved heat styling tools, start with a full month. Then, increase it to two months. The longer you go, the stronger your hair can become.
4.  Detangle With Care
Detangling is probably the most important step to consider. When you comb your hair, a lot of hair comes out. Sure, a part of the process involves natural shedding. However, there is a large portion of hair that comes out because a brush can pull it out. If you want to retain length, you can't pull out your hair. In order to detangle properly, wet the hair with water or a liquid leave-in conditioner for slippage. Then, finger detangle. Even if it takes a long time, it's worth it. Use coconut oil or your favorite cream to twist or braid and seal each section.
5.  Utilize Protective Styling Methods
Protective styling methods are important because you don't want to manipulate the hair too much. If you're always playing with your hair, it'll eventually break off. Instead, put your hair in buns, updos or braids and make sure the ends are protected the most. If you like straight hair and want to get that look, purchase wigs. Visit a Montreal Afro Hair Salon and pick out a wig that works perfectly for your personal style. This way, you can enjoy the best of both worlds. Your natural hair is still protected while you can get to enjoy a sleek, straight hairstyle.
6.  Do Scalp Massages
Before you head to bed each night, add a few drops of an essential oil like peppermint or rosemary. Place a few drops on your fingertips and rub the oil into your scalp. This process encourages the stimulation of blood flow and it encourages hair growth.