7 Year Old Thinks She Is Fat. Yes, you read that right.
Every day I send my children to school with a packed lunch full of things (healthy things) that they have picked out themselves. I thought we had a pretty good routine set up.. they were getting to take their lunch like they wanted and I knew exactly what they were eating and could make sure it wasn't just junk food.
All was going well until a couple of weeks ago.. I noticed that my daughter kept bringing home her lunch box which was still mostly full of the food I packed. Some days I noticed she hadn't touched a thing that I sent with her for lunch.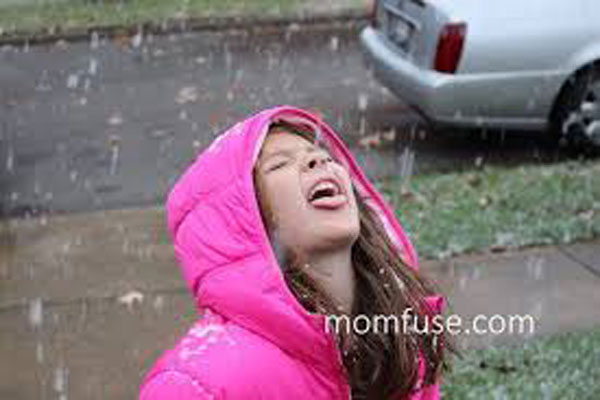 Ok, she doesn't like the food I'm sending, so we'll find out what she wants and we will be good to go, easy enough.
To the store we went.. she picked out her favorite healthy lunch items her favorite juice and a package of snacks because it was her turn to bring the school snacks.
The next week.. Monday – she ate one yogurt cup and 2 apples. Tuesday – notthing. Wednesday – nothing was eaten. Thursday – carrots with ranch dressing and some mandarin oranges – Friday – she ate absolutely nothing.
What is going on with my child?  – I bugged her and bugged her about eating but all I got was the same answer – "I'm just not hungry".  It came to mind that maybe we dealing with some feelings of her dad passing away earlier this year.. I offered to cook her anything she wanted just so I could get her to eat. Still nothing. By this time I'm at my breaking point and I said – "If you aren't going to eat anything, you aren't going to have energy and then you won't be able to go play with your friends". I felt like a terrible parent knowing this would bother her – that's why I said it.
And the most awful words came out of her mouth – "Mom, I'm fat and I need to lose weight – that's why I don't eat".
My heart sank and my mouth dropped. My 7 year old thinks she is fat??
My 7 year Old thinks she is fat?? What?!?!
We did nothing but praise her and tell her how beautiful she looked from the moment she came into this world. She's always been taught to be brave, strong, we read books and watched movies that empowered girls and she's always had her independence. Our nickname for her "pretty" or "pretty girl" from the get go. I've always told her how strong, smart and beautiful she was.. never once did we ever say anything that would lead her to think she's fat.
Never, in a million years did I think at this age I would say my 7 year old thinks she is fat. Never. Why would a 7 year old thinks she is fat? I just don't get it.
I sit her down, looker her straight in the eye and tell her that she's a strong beautiful girl and that she is not fat. That didn't work. I asked her "What is it that everyone tells you when they see you or one of your pictures?" She rolls her eyes, tries to hide a smile and says "That I'm beautiful." I ask "Why would you ever think you were fat?" Her reply was "At recess, some girls were saying I was fat and that I needed to lose weight."
A few bad thoughts about her friends and their parents cross my mind. How in the world can anyone sit there and tell someone, let alone a 7 year old, that they are fat? What kind of messages are these parents sending to their children?
Knowing that my daughter needs me now more than ever I ask" Can you show me where on your body you think you are fat?" She replied "No, I don't see any fat." And I said "See, you're not fat, I think those girls were just being mean." and then she began saying "Yes, those girls are mean. I know that everyone is beautiful and what matters is in your heart. You just have to eat healthy and exercise like we learned in school." I smiled right then and there. My daughter is growing up to be a good person and she knows what's important.
I reminded her "It doesn't matter what size, color or shape anyone is, everyone is beautiful and you are very beautiful." I don't know if what I did was right or if I truly helped her.. I was just winging it. But when I heard her say that what matters is in your heart, I think we are in the right place. For now. I just hope she keeps remembering that.
What happened to kids just being kids? This picture of my daughter trying to catch the snow with her tongue will now always be one of my favorite pictures. It resembles what kids should be like. Happy, healthy and without a care in the world. Just themselves. Having fun. Not worrying about what their body looks like.
I knew having these issues would come up at some point but I certainly didn't think it would be at the age of 7. According to this body image study that was done more than half of girls and approximately one-third of boys age 6–8 indicate their ideal body weight is thinner than their current weight.  That's just crazy and mind-blowing to me.