Here's what Mom Fuse "Mommy Reviewer" Kailani from An Island Life had to say about Bari Koral's new CD, Family Rock Band….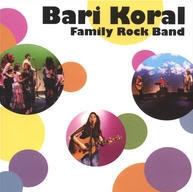 I don't know about you but I'm not too thrilled about listening to children's music all day long – on the television, in the car, on the cd player in the kitchen. Don't get me wrong, it's great in moderation but sometimes I just want to listen to something I can enjoy, too, you know? Well, I was recently introduced to Bari Koral Family Rock Band which we found to be a happy medium.
PRODUCT DESCRIPTION
Acclaimed singer/songwriter Bari Koral has joined forces with some of the best players on the downtown NYC music scene to bring you the Bari Koral Family Band – rock songs for kids that parents dig.
Kids can ride airplanes, drive cars, play in a rock and roll band, ride the waves and dance all day in this high energy show for the whole family.
"Dad's New Car" from their highly acclaimed debut CD is a Children's Music Award Finalist and "A Day at the Beach" spent 4 months on XM KIDS' top 10 list.
With influences ranging from Blondie to the Hokey Pokey, many say this band is making some of the best children's music out there today.
The band has been featured in Time Out Kids, NY Daily News, NY Post, NY 1 NEWS and more.
MY REVIEW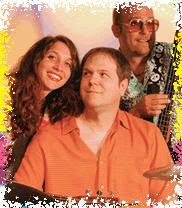 Now this is more like it. The Bari Koral Family Bands provides us with songs that the whole family can enjoy. Not only do the lyrics appeal to kids, but the music arrangements are something that parents can appreciate, too. None of those cutesy melodies here. It's all about easy listening, upbeat, and sometimes even a little bit of rock influences.
My favorite song was "Nothing I Wouldn't Do" because of the positive message it portrayed. It's all about the sacrifices you make to ensure your children lead a happy and healthy life. During this difficult time in our family's life, this song put a little sunshine into my day and made me realize that all I have to do is look around me and see how blessed I am.
WHERE TO PURCHASE
Bari Koral may be purchased at CD Baby for $9.97.
– Kailani @ An Island Review
Posted by Nicole Ibarrondo, former editor here at Mom Fuse