Many of us would love to have our very own home theater stocked with all the latest releases, just like Hugh Heffner. Or to have a dedicated room for our hobbies, like photography or crafting. Others of us would just like to have a guest room at all or a place to put a treadmill to work out at home.
Unfortunately, not all of us have the budget to buy a home that has the square footage to make these kinds of luxuries a reality. In fact, some of us may live in homes or apartments so small that our beds are actually in our living rooms.
Having a small place doesn't mean you have to give up on your wishes for a home office, guest room or other dedicated space. It just means that you have to get more creative. Here are a few things you can do to create multipurpose rooms that help you get more out of your square footage: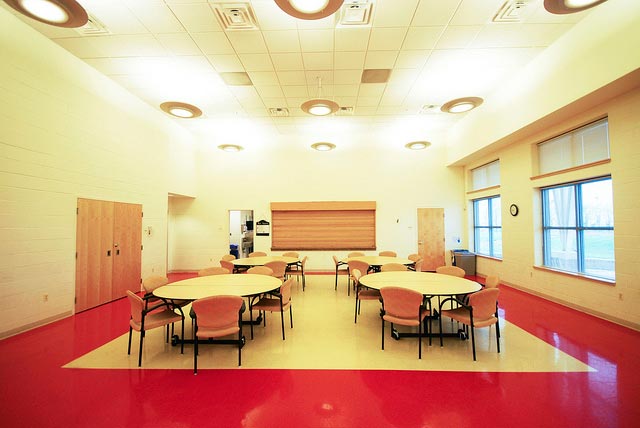 Use a Room Separator:
You may have two goals for a room that are entirely at odds with one another. For example, you might need to put two children in the same room who really want to have some privacy or some space to make their own. Or you might need to put a sleeping space in a living space and need to create some division for privacy.
You don't have to put up new framing and drywall to get the division you want. You can use a room separator to create the privacy you want. For example, you can put it between two beds in a room or between a sitting area and a sleeping area in a room. You can get free-standing dividers or those that mount to walls and columns. There are different styles to suit your décor, making the divider look like a cohesive part of the home.
Get Space-Saving Furniture:
To make a space do double duty, you also need furniture that can do double duty. You have several options, depending on your goals for the room.
For example, you can get a Murphy wall bed that can fall up against the wall when not in use. You can put a Murphy wall bed with a sofa in your man cave or home office so that you have a sitting area when you need it and then pull down the bed when you have guests or you want to use the bed for yourself at night. Some Murphy wall beds come with desks, bookshelves and other special features that allow you to meet whatever goals you have for the room.
Other space-saving furniture options include transforming tables (such as those that go from coffee tables to dining tables), expanding chairs, and modular shelving units that can change shape as needed.
Take Advantage of Vertical Space:
You may not have a lot of floor space, but you likely have a lot of space on your walls that isn't being used. You can take advantage of this vertical space to fit more into your home.
One of the easiest ways to take advantage of vertical space is to install a loft platform. You can put a bed on this platform and then put a seating or shelving area underneath it, or you put a study space on it and a bed or sofa below it. The options are quite flexible. You are essentially creating a second floor on your loft platform, albeit a very small floor.
You can also take advantage of vertical space with items like bunk beds that create more sleeping areas, shelving that clears clutter from the floor for other items, and other storage solutions.
Keep Aesthetics in Mind:
When you are trying to make the most out of every square inch in your home, it can be easy to try to cram a lot of stuff into your space. You can add more furniture and more shelving to the space, but if you do not have an overarching vision for your space, you can easily clutter it and make it look even smaller than it is.
Make sure you are adding with keeping some free space in mind. That means getting furniture that fits the space and performs multiple functions (where available and appropriate). That also means paring down on unnecessary items in your home – especially décor. Focus on what you really need so that you can pare down the clutter and make the space seem more open.
You may not have a lot of square footage in your home, but that doesn't mean that you have to give up on what you want or need in the space. Use these simple tips to help you create multipurpose rooms that allow you to do what you want and maintain a nice space at the same time.