Depression is a severe disease. In the United States, about one out of ten women have reported that they have symptoms of moms depression. Postpartum depression is even more common, with about one in eight women experiencing it each year.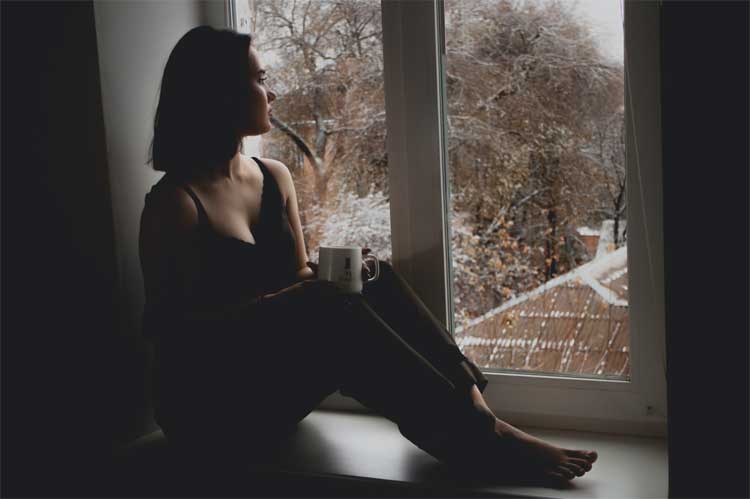 Without treatment, depression can lead to serious consequences, including thoughts of suicide. Whether you're a new mom experiencing feelings of depression or have had multiple children and still can't cope with your feelings of depression, it's never too late to get help. The sooner you get help, the sooner you can get back to being your best self for yourself and your family.
Here are seven reasons moms with depression need to get help. The world and your families need you, so seek professional guidance if you are experiencing symptoms of depression.
1. Depression Influences Children's Behavior
Children who have a parent with depression are more likely to have behavior problems. Typically, when mothers have depression, children are more inclined to develop emotional or behavioral issues. If you're in a bad mood, your children may be more prone to teasing one another or fighting over toys.
By getting treatment, you reduce the likelihood of your children acting out or having inappropriate behaviors. Additionally, by getting treatment early on, your children can better develop cognitively and emotionally, setting them up for a healthier future.
2. You Can Better Care for Yourself
Lack of help when you have depression can lead to feelings of not caring for yourself as a parent. Self-care has become an essential part of today's culture as people realize the need to relax and do what they need to do to be themselves.
Getting an effective treatment plan allows you to recover fully, and you can better manage your symptoms. If you can't care for yourself, it will be more challenging to care for your family.
3. You Can Better Care for Your Kids
After you seek help for your depression, you can take care of your kids more healthily and happily. Plus, the overall home environment will improve as you follow your treatment plan.
Motherhood is stressful in itself, and that stress can multiply significantly if you have untreated depression. You face so many demands as a mother, and when that stress heightens, you may feel like you can't care for your children or think you're doing a bad job as a parent. The best thing you can do for your children is to seek help.
4. Your Children Will Perform Better in School
As a mom, you want the best for your children. When you struggle with depression, your kids may not do well academically. Parents who have depression may not be able to take the time to help their kids with school projects and homework or may not take the time to remind their kids to put school as a priority.
You may avoid dealing with a disciplined schedule and routine at home for school-related tasks, too. When you seek proper treatment, you'll notice an improvement in your child's academics.
5. Your Children Will Be Less Likely to Become Depressed
Kids whose parents suffer from depression often are more likely to become depressed or show signs of depression. Your children may even begin to worry if they will get depression, which can slowly lead to depressive thoughts and feelings if left untreated or if you don't have a conversation with them about it.
Successful treatment of depression among mothers significantly decreases your child's chances of becoming depressed later on in life. A study showed that just after three months of treatment, children's behaviors and attitudes were much better.
6. You Won't Be At High Risk for Further Health Problems
Depression that is left untreated can have other serious health consequences. It's a psychological disorder, but it can also lead to physical suffering. You may experience sleep loss, muscle pain and even digestive issues. Additionally, it can significantly affect the way your brain functions.
Besides that, depression can lead to things like drug abuse and even suicide. As a mom, the last thing you want is to become addicted to a substance in the hopes to self-medicate or even prematurely leave your children. You need help as soon as possible — your life is worth it, and your family is worth it.
7. You Can Be Yourself Again with Your Kids
When you receive the proper treatment, you begin to feel like yourself again. You'll be able to do all the things you want to do as a mom without the burden of depression. There's always hope when it comes to depression, and your kids will thank you for seeking treatment.
Through things like social support, individual therapy, family therapy and medication, you can begin to manage your depression. It's not something that people are meant to deal with alone. Ask your children and family members to come alongside you as you go through treatment.
Get the Help You Deserve
If you have depression or are experiencing signs and symptoms of depression, make an appointment as soon as possible with your healthcare provider. The sooner you can get treatment, the sooner you can get back to being a mom.