Buying house can be a major milestone in your life, but if you dive into this unprepared, it can also be a nightmare. There are a lot of variables that you have to consider, and many of them are things that you can't take care of on your own. What should you consider before buying your first house, especially if you have kids to think about?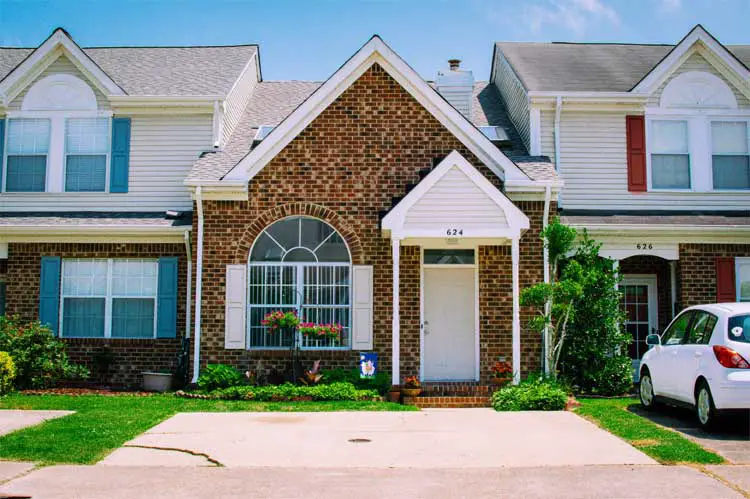 1. Proximity
When you're buying a house, the word proximity can apply to a lot of different things. It can refer to the distance between home and work, how far you have to travel to get to the grocery store or the property's proximity to the school that your kids will be zoned for. You have to keep all of these factors in mind when you're shopping for a house. You don't want to have to drive for hours to get the necessities, nor do you want to put your kids on a bus for hours every day as they make their way to and from school. If you're not a fan of the school that your kids are zoned for, you may even have to drive them to one outside your zone.
2. Neighborhoods
Your dream house might turn out to be a nightmare if the neighbourhood doesn't turn out to be a good place to raise your kids. Take some time to explore the neighbourhood where you're planning to move, as long as it's safe to do so. Choose times when people are likely to be homes, such as afternoons or weekends. If you see someone out in their yard, consider asking them what they like about the neighbourhood or what drew them to the area. Talking to the people who live there will paint a more accurate picture than any review site ever could.
3. Lead
If your dream house was built before 1978, there is a chance that the existing paint in the home may have lead to it. The EPA banned the use of lead paint in residential homes that year, but there was no requirement to remove it. By itself, lead paint isn't dangerous. It doesn't become hazardous until it starts to chip and flake — which 40+-year-old paint tends to do. Make sure you have the space tested and inspected for lead paint. There are sealants that you can paint over the lead-infused paint to keep it from being dangerous. Removing it requires professional help because the dust generated by the removal process can be toxic if it gets into the lungs.
4. Radon
Radon is a naturally occurring radioactive element that often filters into homes in the form of a gas. Some parts of the world are more prone to radon exposure than others, but radon gas exposure is attributed to more than 21,000 lung cancer deaths every year. Test the property for radon concentrations. If there is a high level of radon gas, the easiest way to fix the problem is to install fans and vents that will reroute the gas before it can enter the home and cause health problems.
5. Chimneys
Having a chimney is great for the aesthetic of your property, but taking care of them and scheduling regular inspections is essential to ensure that they don't graduate from aesthetically pleasing to fire hazards. A clogged or unmaintained chimney can catch fire or cause CO and CO2 from smoke to build up in the home. If your dream home has a chimney, make sure you have it inspected and maintained before you light your first fire of the year.
6. Budget
This is often the biggest challenge when shopping for a home. Even if you have an established credit history and a good credit score, you'll be expected to put down a large down payment as part of your home buying experience. This is usually between 5% and 30% of the cost of your home, so if your house will cost $100,000, you'll need to have anywhere between $5,000 and $30,000 in the bank before they'll even consider a mortgage. How does this sort of savings factor in your existing budget?
7. Realtors
You can hunt for a house on your own, but even if you find your dream property without the help of a realtor, you'll still need someone to help you through the legal side of buying a home. There are a lot of contracts to sign and a lot of legal jargon to translate, and unless you're fluent in real estate law, you'll want someone who is to help fill in the gaps.
8. Features
What features do you need in your dream house? How many bedrooms and bathrooms do you want? What about things like natural lighting in the living spaces, a pool for those hot summer months, or a big backyard for the kids to play in? Take a close look at the features that you want to have in your dream home and use them to help narrow down your search field.
9. Market
The housing market changes more often than some people change their underwear. It's important to pay close attention to the market and whether it is best for buyers or sellers. A buyer's market will see lower interest rates and easier borrowing, while a seller's market will be marked by higher home prices. Opt for a buyer's market if possible. It might mean waiting a little longer to make your dream home a reality, but it will be worth it in the long run when you can take advantage of those lower interest rates.
Find Your Dream Home
Finding your dream home as a single person is a lot different from accomplishing the same milestone as a parent, but many of the things you need to consider are still the same. Keep these things in mind when you call your realtor and start hunting for your first home.