Making A Great Family Album
Family albums are the perfect way of bringing all your memories together in one place but, they can also be one hell of a headache if you're not sure how to go about creating one. If this is the case, here are my top tips for creating a family album that will showcase your 2016 photos, ready for another exciting year ahead…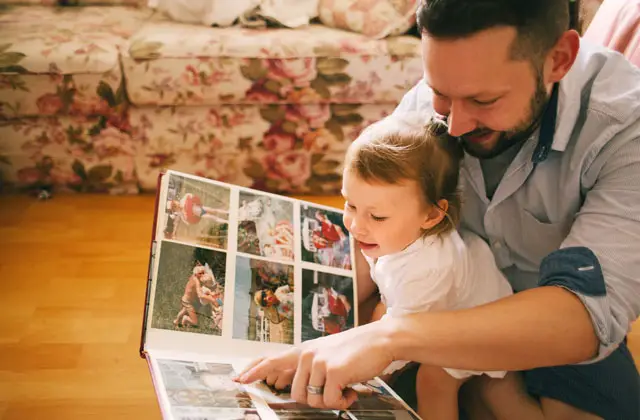 Organisation Is Key:
As with most tasks like this, you need to get organised or you'll end up in a huge mess. Start off by going through all your photos from the year, picking out the ones you like from each family vacation, day trip and birthday. Then, put them in date order as well as into categories that you can separate within the album itself. It might be that you want to add postcards or other souvenirs too, so make sure you don't leave these out of the mix when you're deciding which item should go where. If everything is saved on your computer instead, you can do the same thing, but organise them via virtual monthly folders instead.
Opt for High Quality Ink and Paper:
If you've saved all your printing until this moment, you'll want your photographs to stand the test of time, so good quality prints are essential. The two ways you can achieve this are by buying high quality photo paper, and the best quality ink, tailored to your model of printer. Seen as you'll most likely be printing hundreds of photos too, my top tip here is to buy in bulk for both products from a specialist website like cartridgepeople.com, so that you save money.
Get the Kids Involved:
You want this to be an annual fun activity for the whole family, and something that they can carry on with their own future families. These are the children's memories just as much as yours, so turn this into a yearly event, get their input, and make sure they can pick their own favourite snaps too. When it comes to writing captions, you could even get them to write their own, and add drawings from school or things they've made, making it all the more special.
Pick a Fun Theme:
Finally, each year your album should be a reflection of the kind of year you've had together, so whether it's a particularly memorable trip you took together that inspires you, or it was your kid's first day of school, be sure to personalise your album with a theme. They certainly don't have to be boring leather-bound books; why not go for a vintage scrapbook style, or a natural look on grained paper? You could even have the book itself made online, with your favourite family photo of the year as the cover.
I hope you found this post useful; don't forget to let me know in the comments section if you have any tips of your own.