Weddings are an opportunity to celebrate love. You'll walk down the aisle to marry the love of your life, but you should surround yourself with a gorgeous venue decorated with all of your favorite things. This guide has a few creative ways to make your dream wedding a reality, even if you have a tight budget or planning timeline.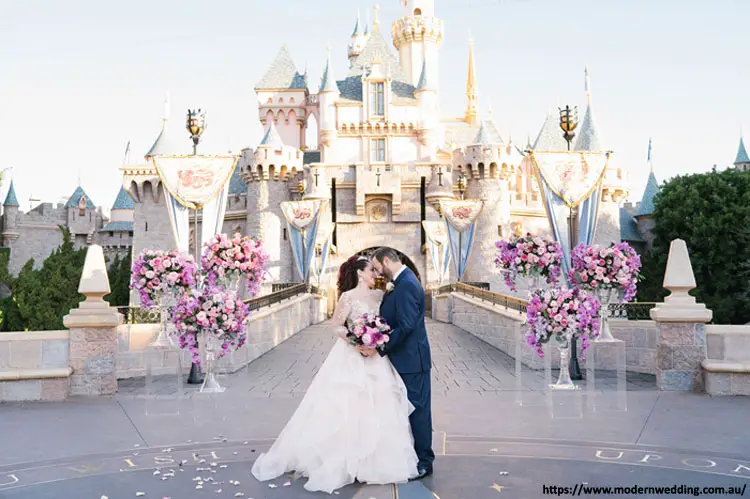 1. Create A Team Of Helpers
You might think it's easier to plan your wedding by yourself. After all, you're the only person who knows which colors, decor and cake flavors you'd prefer. Even if your fiance helps plan everything, it's always wise to have a team ready to help. Ask friends and family members to pitch ideas, help you store decor and even set up on your wedding day so everything is as easy as possible.
2. Make A Dream Board
Digital dream boards are easy to make, but it's also fun to pin pictures to a corkboard. Try both methods to see which you like better. Collect photos of dresses, flowers and color palettes to compare options and collect your inspiration in one place. If everything's in front of you, it's easier to compare ideas and toss out the photos you don't like.
3. Establish Your Budget
Weddings can get expensive if you don't watch what you spend. Given that the average wedding occurs 15 months after an engagement, you could also forget what you've already spent after months of planning and coordinating.
Establish a budget before contacting vendors to avoid going into debt to get married. Limiting your spending on essentials like catering and venue fees will guide your decisions and make it easier to finalize your dream wedding. Now that pandemic weddings are the new normal, it's important to also leave room in your budget for Covid testing. New Jersey Weddings testing for Covid may not be part of your dream wedding plans, but they're important in order to protect your guests.
4. Tour Venues In-Person
Venue coordinators always post pictures from previous ceremonies and receptions, so you'll find plenty of galleries to narrow down which locations you prefer. Scheduling in-person tours is one of the ways to make your dream wedding a reality because you'll get a feel for things you can't tell from photos. You'll want to see if the ceremony area is big enough for your guest list or if there's a busy highway just outside of your reception room that could ruin the romantic mood with sirens and horns.
5. Consider a Wedding Planner
Wedding planners streamline every planning decision while saving their clients money. They'll have industry connections that could score you significant discounts and priority booking. Talk with potential planners to compare their packages and fees so your dreams become a reality without extra stress.
6. Research Potential Vendors
Renting is an easy way to pull the ultimate wedding together. You can personalize everything from seating to dinnerware and even include surprise features traditional vendors don't provide. You could rent a taco food truck for your reception or backdrops to cover eyesores at your venue and create a photoshoot booth.
7. Stop By a Trunk Show
Dress stores often only have one size for each dress. You could struggle to find the perfect look for your big day because nothing fits, so stop by a trunk show. Designers send multiple dresses for every style so brides can have a more extensive selection. They may also have special sales that end with the show, which could save a large portion of your budget for other wedding expenses.
8. List Your Biggest Dreams
As your wedding gets closer, you may need to prioritize specific details over others. List your biggest dreams before that time comes so you know which dreams are nonnegotiables. Instead of cutting back on your photography package or swapping to a caterer you're not crazy about, you'll set the most important details in stone and figure everything else out from there.
9. Coordinate a Theme
Themes are another way to transform your dreams into a romantic event. If you want an ocean-front ceremony, a theme that draws inspiration from seashells, wildlife and oceanwater colors will make it easier to coordinate every planning decision. If something doesn't fit your theme, you won't have to waste time and money on it.
10. Remember Your Honeymoon
Brides often put all of their focus on their ceremony and reception. Don't forget that your honeymoon is a big part of your dream wedding. Think about details like when you'll leave after your big day, where you'll go and what you want to do with your future spouse. Relaxing after weeks or months of wedding planning will become the best vacation you've ever had, no matter where you go or how much you can spend on your trip.
Make Your Dream Wedding a Reality
Every person deserves to get married and have a fantastic day. These are a few easy ways to make your dream wedding a reality even with time constraints or a budget. Get inspired, contact vendors and compare your options to make planning easy and have fun in the time leading up to your ceremony.