A child's formative years happen from birth until 8 years of age. These are the times when personality, intelligence and social behavior develop. When children are free from negative situations, they can grow with a good perspective of life, which would eventually be beneficial as they go into the outside world.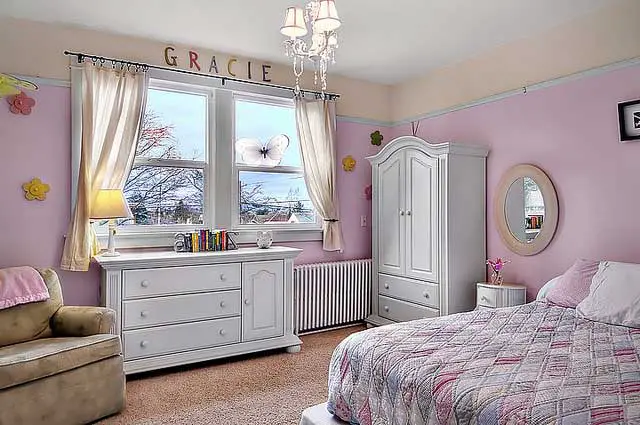 Parents naturally want what's best for their children. Providing kids with the best care and support will ensure that they grow up to become healthy individuals both physically and intellectually.
One way of helping them build their imagination is by giving them something to work on and create unique ideas that can help them stimulate their minds even more. Some of the best items to stimulate kids' imaginations are toys, books, art materials, and craft-making tools.
Just like adults, children need to have their own little space. In fact, some parents allow their children to decorate their bedrooms themselves. This is indeed a good way of prepping their minds for creativity.
With life having so many twists and turns, it's important for children to have creative minds, which allow them to cope with the realities of life. To help kids experience a more creative and fun way of learning, giving them things to work on may increase their interest and use their imagination to greater lengths. The kiddie room is one place that can initiate their minds to create wonders.
By adding interesting details to stimulate their thoughts, you can provide them the opportunity to accelerate their imagination. You can even incorporate luxury decorations while allowing your kids to explore their wildest ideas.
Here are some clever and creative kid's room design ideas to awaken your child's senses and turn them into highly imaginative individuals:
Invite color into the room:
Colorful wallpaper can make your children's eyes pop out as soon as they see this on the wall. Make use of kid-friendly color palette such as pastels and soft tones, even though most kids are drawn to bright colors.
You may also have fun with different bright colors to make the room more inviting. Your children will absolutely love staying inside the room while being surrounded with such great things that can up their spirits.
Let them do arts and crafts:
You child may help you in creating crafts that both of you can stick to the walls. Instead of the usual printed wallpaper, make a three-dimensional design that can immortalize a specific theme, like being underwater or journeying in outer space.
Reserve space for education:
Make learning more fun by adding a place for books and other educational stuff from which your kids can learn.
Put playful furniture:
Use unique furniture pieces for your kid's bedroom. One way to make them enjoy their room more is by choosing a bed can provide comfort as well as let them imagine being in a different world.
Use functional and colorful storage boxes:
Kids love to have a lot of things inside the room. Putting attractive and useful storage bins can teach them how to keep things in place so that they will know where to find them in case they need to use them again. Add colorful and creatively designed storage boxes to encourage them to keep their things where they should be.
Much of a child's life is spent inside the bedroom. Don't you think it's important to turn their rooms into