Kid-Friendly Kitchen
The best kitchens are designed in a way that encourages enjoyment and participation for your entire family, including, of course, your kids. But making your kitchen truly kid-friendly – as in, making it a place where you and your kids can get the most out of it in every way – takes some thought and effort. Here are some ways you can make your kitchen a happy environment for you and your youngsters.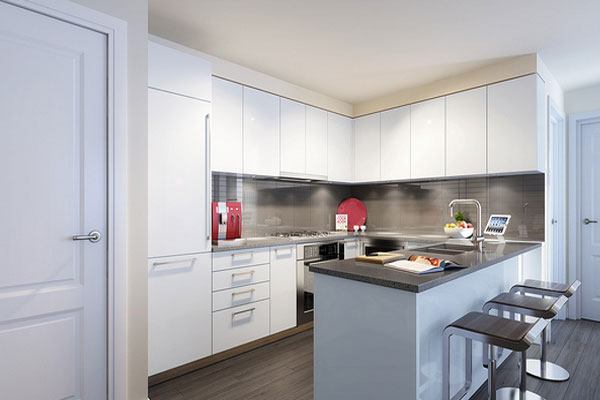 Image Source: Flickr
1.  Make Your Kitchen Kid-Safe
Hot running water. Flaming cook tops and whistling kettles. Growling garbage disposal units and closing cabinet doors. Each of these phenomena may fascinate a young kid, but obviously poses a danger you'll need to guard against. Typical hazards in a kitchen include burns, cuts, falls, and electric shocks. Accidental poisonings are a hazard too (in many kitchens, powerful cleansers are stored in a lower, child-accessible cabinet under the sink). HealthyChildren – a site from the American Academy of Pediatrics – has a nice checklist for eliminating the most serious kitchen hazards for children. And obviously, you should never leave children alone in your kitchen without an adult supervising the ongoing activities.
2.  Make it Kid-Accessible
Many kids want to play a useful role in the kitchen, but may have a tough time accessing all the required tools, utensils, and supplies. Consider dedicating a drawer, base cabinet, and/or a lower-level fridge shelf for their exclusive use and label these areas accordingly. The standard 36-inch height of a kitchen countertop may be too high for a kid to use, consider a lower-height kitchen island where your kids can do kitchen work, such as one that is 25 inches high.
3.  Make it Kid-Engaging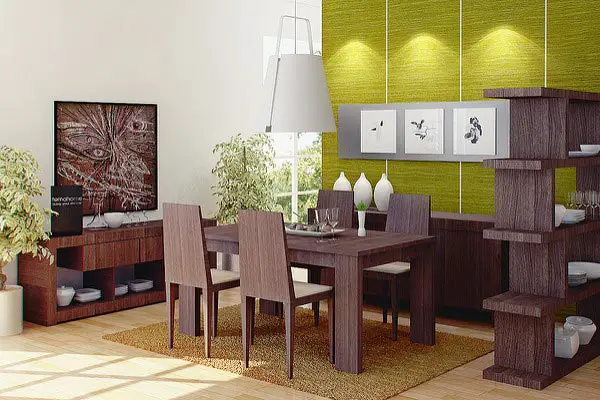 Image Source: Flickr
Your kids may want to lend a helping hand in the kitchen, but you're not going to give a 3-year old the same job you would a 10-year old. TheKidsCookMonday has a great list of kitchen tasks appropriate for different age groups. Also, consider setting up an art/activity area in your kitchen to keep the little ones engaged.
4.  Kid-Proof it
Some materials in your kitchen are inherently more kid-proof than others. For countertops, engineered stone is a great choice because of its scratch- and stain-resistant qualities, as are granite, quartz, slate, and Corian®, a synthetic countertop material invented by DuPont. For kid-proof kitchen cabinets, choose darker-hued surface materials. These will be less prone to show stains and spills. For floors, soft flooring materials (linoleum, bamboo, or cork), will be more likely to generate bounces, not breaks, when fragile objects fall to the floor.
Have a great idea for a kid-friendly kitchen? Please share in the comments section below!