This contest has ended, winner will be announced shortly!
And the winner is…
signed up for Kelty newsletter
Since 1952, Kelty has built affordable, reliable outdoor gear that enables everyone, from the first-time camper to the experienced mountaineer, to embrace any experience with confidence. Kelty: Go Anywhere
Get Free Netflix Now
Best safe and secure cloud storage with password protection
Get Envato Elements, Prime Video, Hotstar and Netflix For Free
Best Money Earning Website 100$ Day
download or watch movies online



Kelty's value-priced TC 2.1 is a sure fit with its five-point, adjustable harness for kids and a torso-length adjustment for parents. Perfect for shopping, traveling, or trail walks, the TC 2.1 features a curved waistbelt and padded shoulder straps for added comfort. Able to accommodate kids up to 40 pounds, the TC 2.1 has a zip off diaper bag with shoulder straps, making quick changes a snap.
Product Features
Suspension Features:
Sliding backpanel torso-length adjustment
One-layer, curved waistbelt
Curved, padded shoulder straps
Padded backpanel
Waistbelt storage pocket
Load-lifter straps
Sternum strap
Scherer Cinch waistbelt system (US Patent 5,465,886)
Carrier Features: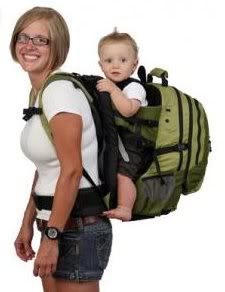 Padded, adjustable-height child's seat
Toy loops
Carry/lift handles
40-pound weight limit
Zip-off diaper bag with shoulder straps
Lightweight internal aluminum frame
Mesh water-bottle pockets
Organizer pocket
Ease of Use
The ventilated back panel wicks moisture away from your body while the padded shoulder straps adjust to fit all shapes and sizes.
The padded hip belt contours to your shape, providing unmatched comfort and support
Retail Value – $119.95
What people are saying about the Kelty TC 2.1 Child Carrier:
"When I thought of a carrier and backpack to carry a child around in, I thought…..It had to be heavy. It is, however, extremely light. It only weighs 5 pounds. The backpack is really spacious with a ton of compartments."
"The great thing about this bag is that it isn't really bulky, so if you aren't using it to tote around a child you can tighten all the straps and snaps and it is still a great backpack."
"My son is only about 30 lbs and I tried to put him in it and it seemed like a tight squeeze, which I am sure it's supposed to be for safety, but he got a little freaked out and I couldn't get him to go in it.  My daughter on the other hand is 6 months, and pulling in a chunky weight of 18.5 lbs but she fit in just fine and I was able to tighten it up and make it snug and comfy."
The Giveaway
Kelty has generously offered to send one lucky winner their very own TC 2.1 Child Carrier! Winner will have the choice to receive the carrier in green (shown above), red, blue or black.
How to Win!
You Must: Visit Kelty and take a look around at all their quality outdoor gear. Come back here and leave a comment about which product you would love to own!
Extra Entries (optional)
1. Sign up for the Kelty newsletter. Once you've subscribed, come back here and leave a comment letting us know that you are now going to be a guru when it comes to all things outdoors!
2. Sign up for the Mom Fuse newsletter – after you've activated your subscription, come back here and let us know.
3. Spread the word! Let your friends know about this giveaway – Twitter, Plurk, Myspace, Facebook, etc! Come back here and let us know!
4. Blog about this giveaway. Post about this giveaway on your own blog or web site and come back here leaving the link in the comment box!
Contest ends May 15th – Winner will be announced May 16th
Sorry, U.S. residents only
Good Luck!