Once your child is born, you begin to make a lot of changes. That includes watching your health, ensuring that your home is safe, and choosing a car more carefully. Before you would probably have wanted to get a fancy sports car that would have made heads turn. Today, you will probably opt to get a safe SUV or sedan that has enough room in the trunk for the stroller, baby bag and anything else that can guarantee comfort for you and your family.
Image Source: Pexels
Safe Inside the Car
When you're on the road, no matter how careful you are as a driver, you will still be at the mercy of other drivers. That is why it is essential to consider your child's safety while inside the car. Child car seats are the standard today, but aside from that, what are the other ways you can do to make sure that they are safe in a car?
Install a Car Seat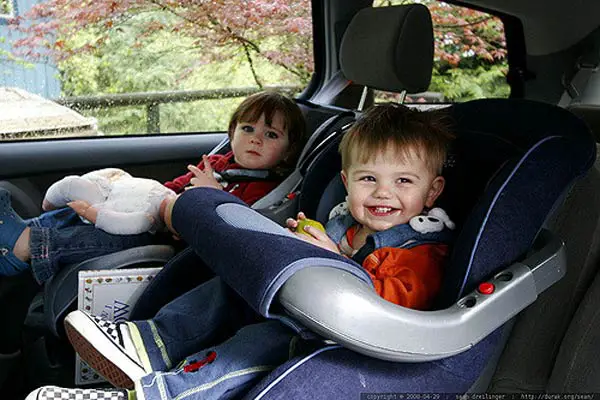 Image Source: Flickr
The number one way to ensure the safety of your child on the road is to have them fitted for a car seat. Car Seats can help reduce injury by up to 70 percent in case of an accident; with that said, it can mean life or death for your child. Another thing to remember about child car seats is that they have to be the right size for your child and they have to be installed correctly in the back of your car. You can get help for that through its manual.
Don't Leave Them
Image Source: Pxhere
Did you know that a child left in a parked car on a hot summer's day can spike their body temperature and make them more prone to heat stroke? Some parents overlook this fact and will leave their children in parked cars while they do a quick errand or two. Never leave your child in the car, hot summer day or not, as it can have adverse effects on their body. Do a visual check on your vehicle before you get out to ensure that none of your children is left inside.
Set Rules
If the child is a little older, then it's time to teach them some ground rules about the car. Tell them what they can and can't do, and help them understand how important it is for you to keep your eyes on the road at all times while driving. As part of the rules, tell them to always get off the car through the door closest to the sidewalk as to avoid any oncoming vehicles. Another good practice is to never stand behind a ute or large vehicle with a blind spot, as accidents involving trucks and large SUVs backing up onto children are frequent.
Never Text and Drive
Image Source: Wikimedia
Time and time again, PSA about texting and driving are sent out. But people still find ways to do it, and they end up endangering a lot of people, especially their children so that they can text their friends. Keep your phone in the glove box or put away as to avoid the temptation. Your children and everyone else on the road will thank you later.
Set an Example
Someday, your children will drive their own cars. And as early as now, it's time to set a good example for them to follow. Never speed, follow parking rules, and most importantly, keep your eyes on the road at all times. Be the kind of driver you want to encounter on the way, and someday your children will follow your lead and become good drivers in their own time.
Prevention is always better than cure, and you are the one thing separating your children from the dangers of the road. If you want to know more about car safety, Alpha Car Finance has an extensive library that can help you with just that.