There is always the fear that allowing a toddler to watch too much television will reduce a child's ability to use their imagination and effectively turn their brain to mush. There is some research that suggests these fears are justified.
However, it is also important to acknowledge that television can be a useful tool to help them learn, broaden their horizons, and, of course, keep them amused while their parents are busy.
One thing is certainly true if you're allowing your toddler to watch television the amount of time should be limited. You should note that video chatting with relatives does not count as screen time as this is seen as important social interactions.
Whatever you decide, it is important that your chosen early learning centre adopts the same policy. Of course, reputable establishments, such as this early learning Croydon, will keep the children away from the screen and allow the parents to set the limits.
The Starting Age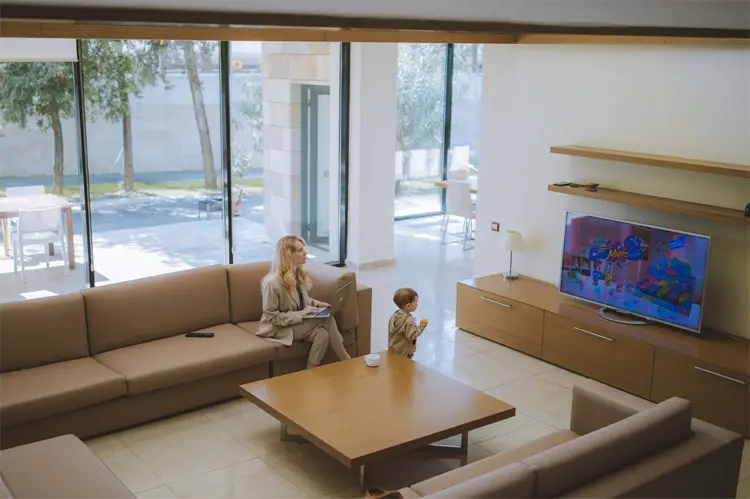 It's generally agreed that children younger than 18 months will not see any discernable benefit of exposure to television. It is best to keep them away from the television.
When they are aged between 18 months and 24 months they can see a few minutes of television here and there.
These should be supervised minutes and the parents should talk to their children about the lesson that they are being taught on the television.
Ages 2- 3
By this age children are starting to develop more and television does offer some benefits. It is best for them to watch no more than 1 hour per day and the program they watch should be educational.
As they grow older this can increase.
However, it is recommended that children keep television time as short as possible to help ensure a healthy development process.
In fact, this should apply to all children, regardless of their age. Limiting screen time is a good idea.
Tips To Help With Screen time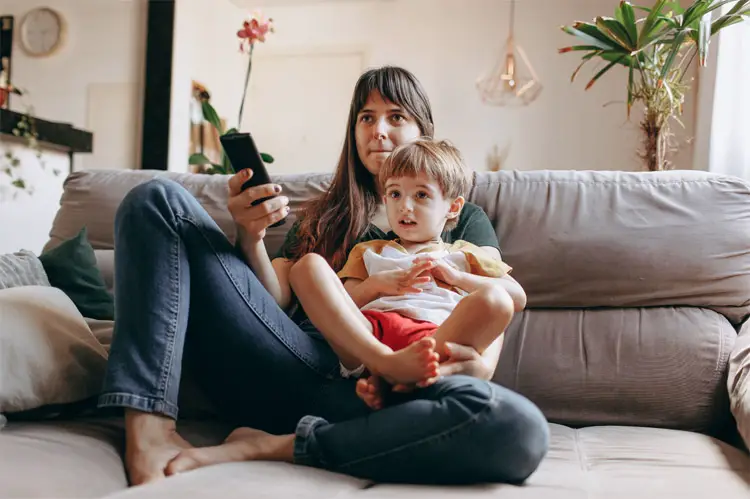 If you're ready to introduce your child to television then remember the following tips:
If your child is going to have screen time then make sure you are with them. This helps to ensure they are watching quality program and that it doesn't last longer than agreed.
Know What They Are Watching
It is essential to know what your child is watching and make sure that it is educational. If you can, you should preview what they want to watch before they see it. This will help you to decide which program are educational and which aren't.
While television can help them learn, children need to spend plenty of time playing as this helps them develop social skills and use their imagination. This approach also helps them to develop healthy habits for life.
Lead By Example
Don't forget that children will usually mimic their parents. That means you need to lead by example. Keep your phone off and turn the television off to create family time. Leading by example illustrates to your child that it's possible to live with minimal screen time and it's often the better approach to life.