You just finished up an appointment with ThriveMD, when your child comes in expressing that someone is spreading rumors about them online. Unfortunately, cyberbullying affects many children as social media use continues to be on the rise. It's hard to know how to handle it when it comes to your child being a victim of this toxic behavior.
Here are some tips on how to help your child if they are a victim of cyberbullying.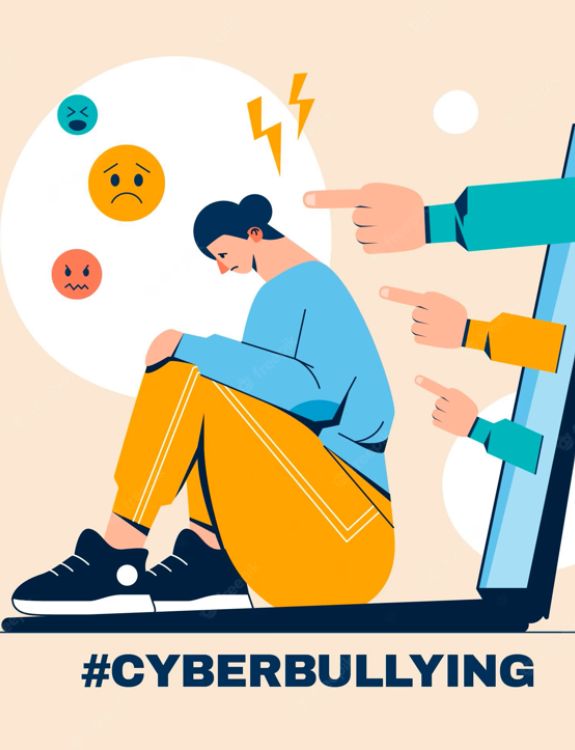 What is Cyberbullying?
Cyberbullying involves bullying over technology. As social media apps become more and more widespread, there's undoubtedly more opportunity for cyberbullying. This form of bullying usually happens over sites like Instagram, Snapchat, and TikTok. It can also be done via text messaging. This bullying includes spreading rumors, sending mean and hurtful messages, and sharing information about others online.
Offer a Safe Space
First, you want to make sure that your children feel safe to share information with you. If you don't know they're the victim of cyberbullying, there's little you can do to help. This is why it's so important that you provide a safe space for your children to open up to you. Spend regular time listening to your children, and letting them know they can share anything with you.
Limit Their Social Media Use
Social media has a slew of negative effects, and cyberbullying is one of the most harmful ones. It's important that you pay attention to how often your children are on their phones or digital devices. Limiting their social media use helps them to appreciate and get in touch with the world around them. It also helps to prevent them from getting engaged with potential cyberbullies. Try and limit their screen time to under 2 hours each day.
Contact School if Cyberbullying Becomes Problematic
If you find that your child is being cyberbullied by someone at their school, you might consider reaching out to the administration there. You want to be cautious, though, as this might lead to more cyberbullying. However, if your child is being threatened in any way – contacting the school administration is one of the first things you should do. If cyberbullying persists even after you and your child have taken steps to diminish it, it might be time to call the school to intervene.
Help them Cultivate Positive Self-Esteem
Cyberbullying will take a serious toll on a child's self-esteem. This is why it's paramount that you help your children cultivate a positive self-esteem. You can do this by introducing them to positive affirmations, mindfulness, and positive self-talk. It's also helpful if you give them positive reassurance regularly. Let your children know they have a lot to be proud of when it comes to them as an individual.
The Rundown
A recent study revealed that at least 15 percent of students have been a victim of cyberbullying. This goes to show that cyberbullying is a serious issue that impacts children across the globe. It's important that you help your child to combat it as soon as you become aware they're a victim of cyberbullying. Take the appropriate steps when it comes to helping your children overcome this.