There are thousands of home renovations ideas for homeowners to choose from however not all of them will increase your home's value.
A foundation inspection is when a licensed contractor or structural engineer examines your home for clear and hidden signs of foundation damage. Your foundation needs to be structurally sound because your home literally rests on top.
In 2022, kitchen and bathroom renovations are still at the top of the list of rooms that buyers want to see renovated but now a home office and outdoor entertainment are of interest as well.
Top 5 Favourite Home Renovation Ideas to Steal
These are the top five renovations that will increase your home value in 2022.
1. Improve your Curb Appeal
Sagging floors can be a sign something is wrong with your basement, crawl space, or slab foundation. This usually means your foundation is sinking into the soil below, causing your floor joists or concrete slab to sag. A sagging floor is something that can lower your home value, so if you notice any sign of sagging floor contact a foundation repair contractor for an inspection.
Year after year curb appeal is considered one of the most important factors in a home's value.
This is largely due to the fact that the exterior of a home is the source of a buyer's first impression of the property.
Is the exterior well cared for or is there clear wear and tear on the home and yard? A home that has a well manicured exterior leaves a positive first impression on even the most stingy of buyers.
The effect of good curb appeal is evident in the numbers. Buyers are willing to pay 7% more for a house with great curb appeal.
Great curb appeal doesn't need to be complicated or time consuming. Begin with a quick clean up of your lawn and around your flower beds and exterior of your home.
If your siding needs a quick clean up you should rent a power washer to scrub away stuck on dirt, mold or mildew.
2. Up Your Street Appeal with a Fresh Exterior
Next, inspect your lawn for bare spots or weeds. If there are bare or thinning areas of grass you can fill these areas with grass seed.
If you have areas of excessive weeds you should use a weed killer to completely destroy the weed down to the root.
Next, fertilize your lawn with a slow release fertilizer. You'll want to keep your grass cut at a minimum height of three inches to keep grass roots from dying and to keep weeds away.
In addition to a well maintained lawn, neatly landscaped areas can drastically increase your home's street appeal and value.
3. Install Low-Maintenance Landscaping
This is important to ensure water is efficiently transported away from your home. If gutters or downspouts become clogged, water can pool around the foundation of your home, causing damage to both your landscaping and foundation.
Designated landscaped areas do not need to be large or overly ornate, in fact easy to maintain small landscaped areas are what buyers prefer. In your landscaped area add a few bright perennial flowers such as coneflowers, daylilies, or marigolds.
Then mix in a few small bushes such as boxwoods or junipers. Finally, add a layer of mulch two inches thick to prevent weed growth and retain moisture in the soil.
Keeping your grass green and healthy, adding a landscaped area, and spreading bark mulch will yield a return on investment of 238%.
If you want to go beyond basic landscaping you can replace an old garage door for an additional $2,800 in resale value or add a fresh layer of exterior paint that will give you about $7,600 in resale value.
4. Add a Double-Sink Bathroom Vanity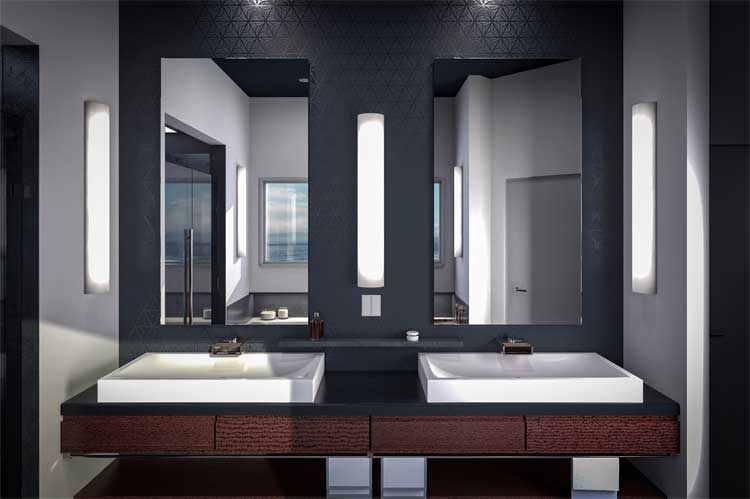 Sharing a bathroom with family members can be a hassle. With a single sink vanity people are constantly fighting for access to brush their teeth and wash their hands.
For this reason, most homebuyers are searching for bathrooms that have a double sink vanity.
The double-sink vanity is so popular that it was the most sought after bathroom feature according to 65% of real estate agents.
A double-sink vanity costs an average of $1,000 to $3,000 but does more than just offer additional space to brush your teeth.
The best double-sink vanities will add storage to the bathroom, which is always a plus with home buyers.
5. Upgrade an In-Home Office
More and more people are working from home than in previous years. With the shift away from the 40-hour work week to full-time or part-time remote work buyers are very cognisant of how much private work space a home has to offer.
Adding a home office to your house will cost $12,119 however it will add $10,526 at resale. With an 87% return on investment, a home office is a renovation well worth the money.
6. Install a Kitchen Island or Walk-In Pantry
If the Covid-19 pandemic taught us anything, it is that cooking at home takes up a lot of space.
With multiple people fighting for room in the kitchen, not enough storage for home appliances, and never enough counter space, home buyers are searching for upgraded kitchens.
Two of the most sought after kitchen renovations is a kitchen island and a walk-in pantry. Both of these add storage space and the kitchen island adds counter space.
64% of real estate agents believe buyers are looking for a kitchen with an island while 62% say buyers want a walk-in pantry.
If your refrigerator, stove/oven, and dishwasher are old, dented, or are not energy efficient you should consider swapping them out for newer stainless steel appliances.
High-tech stainless steel appliances are also very popular among younger home buyers and should be considered especially if you are considering adding smart applications elsewhere in your home.
New stainless steel appliances can cost around $4,229. Though the price seems high, you will recover the entire cost and then some at resale as the value added to your home is $5,982 or a 141% return on investment.
Get Free Netflix Now
Best safe and secure cloud storage with password protection
Get Envato Elements, Prime Video, Hotstar and Netflix For Free
Best Money Earning Website 100$ Day
download or watch movies online
7. Update Entryway Fixtures
The average cost of adding a entryway fixtures can vary dramatically. Price depends on the size and material you choose to go with.
In general a entryway fixtures can cost between $800 to $20,000. If you are installing a kitchen island, choose one that provides extra storage below.
Adding a walk-in pantry will cost around $3,432 to install. Of course the price can range depending on the size, labor costs, and the detail you add to the pantry.
On average you'll recoup about 76% of the cost at the time of sale. Another entryway upgrade that should not be overlooked is upgrading your Home front side.
8. Spruce Up the Outdoors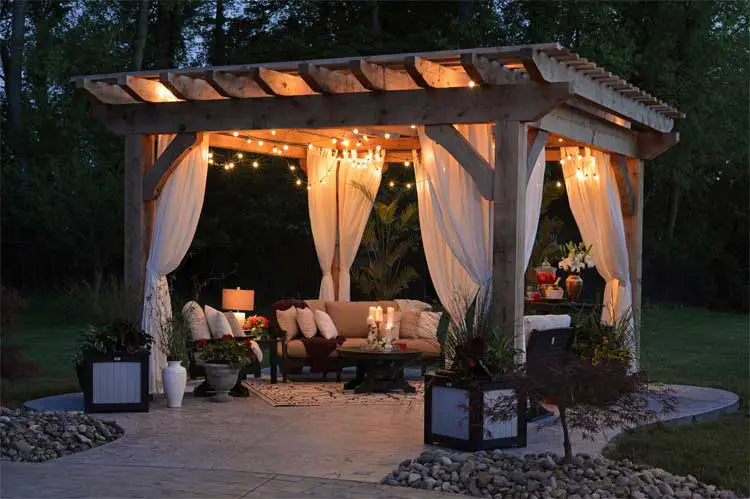 Buyers have always had a true appreciation for an outdoor space that is both relaxing and well-maintained but the pandemic made it even clearer just how much we enjoy spending time in our own private outdoor space.
There are several outdoor features that buyers love to see and also increase your home's value. One of the most desirable outdoor additions is an outdoor kitchen.
But not just a basic grill. An outdoor should have cabinets, countertops, a bar, and a small sink or refrigerator. The overall value for a full outdoor kitchen has increased by 58% since 2020 from $6,156 to $9,751.
The outdoor area should be well defined and have an additional shade element for hot summer days. After you've entertained guests with a perfectly grilled meal they'll need to go for a dip in the pool.
In-ground pools became extremely popular during the summer of 2020 when community pools were closed due to covid-19 restrictions. The cost to install an in-groud pool is about $42,000. It adds approximately $30,000 in resale value.
When you install an in-ground pool, you should also add a fence around the pool for safety and a surrounding pool deck. These features will attract more buyers in the long run.
A final outdoor feature that is always popular among home buyers is a fire pit. Close to 77% of real estate agents say that a fire pit is a top backyard entertainment feature. An inground fire pit costs approximately $700.
A more upscale fireplace has a higher price tag with a low of $1,500 and a high-end cost close to $20,000.
To make your fire pit even more appealing adding seating around it and walking surface of pavers or brick for home renovations. In addition, a privacy fence is very appealing to home buyers who want to entertain friends and family free from the watchful eyes of neighbors.
Wrap Up
The top home renovations may change from year to year but buyers are always looking for a home that is well cared for.
Freshly painted walls, updated appliances, and a manicured lawn will attract home buyers. Work with a top real estate agent who can advise you on the best renovations to sell your home.