Brand-name chemical cleaners and traditional cleaning methods promise to refresh your home and protect your health. However, these products may be doing more harm than good.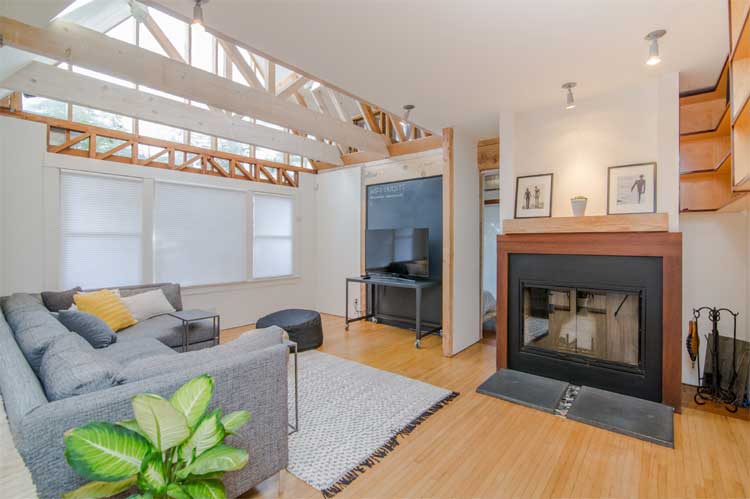 Many cleaning solutions contain chemicals that are harmful to both indoor and outdoor environments. Plus, some materials may be contributing to deforestation and creating waste. Luckily, there are plenty of green alternatives that are just as effective at greening and cleaning your home — minus all the nasty side effects.
Clean with Baking Soda
If you don't have baking soda in your pantry right now, this is your sign to go out and buy a giant box of the stuff. This powdery white substance is an all-natural wonder that cuts through grease and grime in no time. Plus, it's non-toxic and eco-friendly, making it a greener alternative to chemical cleaners.
Scrub down kitchen surfaces, crayon-covered walls and bathroom tile with a damp sponge and baking soda. You can even sprinkle some on your carpet or add a bit to the washing machine to loosen dirt, soak up oil stains and nix unpleasant odours.
Use Essential Oils
While baking soda eliminates odours, it doesn't replace them with fresh ones. Subsequently, many people turn to aerosol air fresheners and plug-ins to add fragrance to their homes. Yet, these products often contain volatile organic compounds, chemicals that can produce a number of harmful health effects and increase your risk of cancer.
Protect your family from these dangerous compounds by using essential oils to refresh your home. Add a few drops of citrus or mint to homemade cleaning solutions or use a diffuser to disperse pleasing aromas throughout your entire house. Oh, and don't forget to toss those inconspicuous plug-ins!
Choose White Vinegar
Odds are you have a bottle of white vinegar in your kitchen somewhere. But did you know that this ingredient is just as good for cleaning as it is for adding flavour? Vinegar is acidic, which means it's great at breaking down gunk.
Got a kitchen or bathroom sink with a clog? Leave some vinegar in there for a few minutes before flushing it out with hot water. Soap scum building up again? Spray white vinegar on the tiles to remove the most stubborn moulds and residues. Because this cleaner is all-natural, it's safe for your family and most surfaces.
Employ a Green Team
If you prefer a hands-off approach when it comes to cleaning, try hiring a green team to spruce up your home. Thanks to interest in eco-friendly products, there are a growing number of green house-cleaning services to choose from. These companies use green-certified chemicals and low-moisture cleaning methods to limit VOCs and prevent mold and mildew.
Can't find one in your area? Ask around to conventional cleaning companies until you find one that'll use cleaning solutions and methods you specify. Some may even offer discounts for customers willing to provide their own products, so it never hurts to ask.
Buy Another Plant
Most people spend a majority of their lives indoors where chemical pollutants can build up and contribute to air pollution and poor air circulation. While opening windows and nixing chemical cleaners can help, adding a few houseplants to your home can reverse the damages by purifying the air.
While plants don't have as much horsepower as air purifiers, they're more natural, cost-effective and aesthetically pleasing. Plus, they can boost your mood and productivity, making them an excellent addition to any home office or living space.
Invest in Reusable Cloths
The United States spends nearly as much on paper towels as every other country combined. It's no surprise, then, that paper and paperboard products make up the largest percentage of Americans' waste. This obsession with paper towels is filling up landfills and contributing to deforestation, not to mention emptying your wallet.
Luckily, there's a better alternative: reusable paper towels. Some can withstand more than 50 uses while others are machine-washable, making them infinitely reusable and, therefore, incredibly eco-friendly. Look for biodegradable towels for an even more sustainable solution.
Slip Off Your Shoes
Does your family have a "no shoes in the house" policy? Your sneakers carry dirt, oil, chemicals bacteria and other contaminants with them wherever they go. That means whatever was on the floor of the Taco Bell restroom is now on your carpet if you don't remove your shoes.
Keep your floors clean by slipping off your heels or tennies at the door. Use a mat inside and out to catch debris and utilize a shoe rack to keep everything off of the floor. Taking this simple precaution means you can vacuum and mop less frequently, which uses fewer resources and is, therefore, better for the environment.
Making the Switch
Many of the solutions above are affordable and easy to implement. All you have to do is make the switch to greener products and cleaning methods. When you do, remember to properly dispose of all chemicals. If they don't belong in your home, they shouldn't end up in a drain or landfill, either.
Look for a recycling center that specializes in disposing of toxins and electronics. Many communities host recycling events to take these products off of your hands, too. Once you've made the switch, all the time and effort you made to do it sustainably will be more than worth it.