Four years of high school, followed by four or more years of college, is an epic accomplishment that is well worth extensive and celebratory accolades. Whether the student is graduating high school, or college, and is ready to go out into the world on their own, there are a number of ways to reward them with various avenues of monetary funding.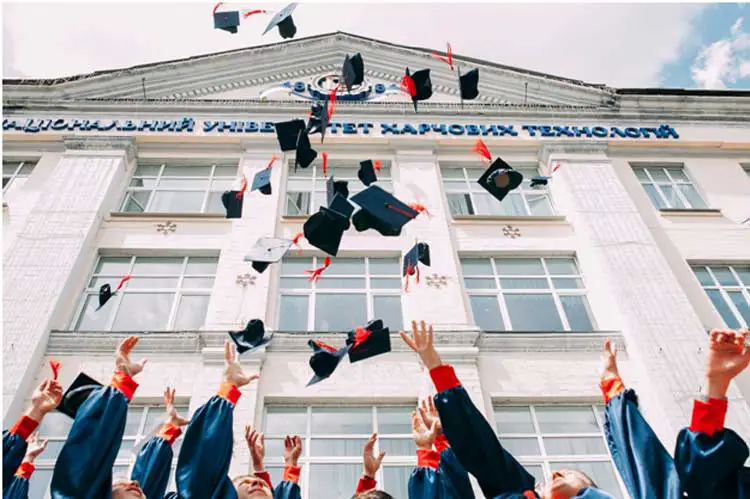 As most people are aware, schooling is not easy. The student often must juggle their studies with work, family pressures, maintaining friendships and relationships, as well as volunteer work, and athletics. It's a time in life that can cause tremendous stress, and burn out. This is why celebrating the young person's hard work is so imperative.
The All-Powerful Gift Card
Little more, if anything, is as useful and coveted as a gift card, regardless of the occasion. The graduate will be delighted to receive a Visa gift card that can also be personalized with a special photo, making it an instant keepsake treasure. Gift cards can be purchased in just about any denomination, and are safer than cash, as purchases are tracked online, with the balance easily identified.
The graduate is free to get whatever they want, whether it's a video game, a new set of headphones, or multiple, and uniquely crafted treats at the Starbucks, down the street. It's just like cash in hand, and that's what they will appreciate the most. While every gift should be given with the gift recipient in mind, a gift card carries with it the best gift of all, the freedom of choice.
A Student Loan Payment
Chances are good that your graduate will be paying back their student loans for some time. This debt will become a necessary, and all too realistic aspect of their adult lives. Helping to pay one of their student loan payments, will lighten their load just a bit, and allow them to utilize money, which is likely to be short at hand, for other necessities such as utilities, food, and insurance.
The Latest Personal Financial Development Books – Tools for Wealth Security
If they are newly graduated, they likely have the incentive, drive, and motivation to continue on their path to success. Their youth and risk-ability will enable them to make smart choices that could pay off big, in the long term. A thoughtful gift of empowering and insightful financial information, which gives this real-world newbie the tools to identify and achieve their long-term financial goals, is the best 'next step" to success. This curated list of suggested books, offer the most relevant and success-oriented contents, which will be an ongoing reference guide for achieving financial security in the future:
"Think and Grow Rich" by Napoleon Hill
"The Millionaire Next Door" by Thomas J Stanley
"The Simple Path to Wealth" by J.L. Collins
"Clever Girl Finance" by Bola Sokunbi
Offer a Disability or Life Insurance Policy
Help them take advantage of their youth by purchasing a long-term disability or life insurance policy for them. Chances are, because they are in their early to mid-20's, they won't be thinking about this aspect of life. Many people avoid the thought, or conversation about life insurance until later in life. However, a well-meaning, and trusted adult in their life, may help the graduate see how powerful a policy can become over time.
A Roth IRA Gift Contribution
If the graduate has a good deal of student debt, funding their Roth IRA for the year, will help get them started on the road to savings. It is the perfect example of having their money work for them. A Roth IRA grows, tax free, for life. Establishing this gift, when someone is just starting out in their 20's, will allow the kind of exponential financial growth which leads to a more secure future.
Purchase a US Savings Bond or CD in Their Name
A great way for the graduate to earn money, without being compromised by inflation, is to gift them a Certificate of Deposit, or Treasury Inflation-Protected Securities. These funds will earn interest as time goes on, and because there will be tax due on the interest accrued; the gift giver can increase the value of the gift, by paying off the full tax liability.
Schedule a Meeting for Them with Your Financial Advisor
When you feel ill, you see the doctor. When you need a financial plan and evaluation, you talk to a trusted financial advisor. Prepare, with them, a list of focused questions, to be discussed, which are directed at achieving financial security. The topics might include their long-term goals, like:
saving for a home
paying off student loans, or credit card debt
starting their own business
building a nest egg
exploring the stock market
The gift of 'Intellectual Expertise', at the precipice of their career, can be life altering, in the best possible ways.
Four years, or more, of challenges met with vigor and enthusiasm, are deserving of rewards which will be remembered now, and always. The gift of monetary funding, especially in the form of a gift card, which can be used for anything the graduate desires, will score high marks with them, and keep them smiling for a long time to come.