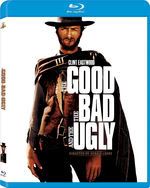 Hollywood Hits for Dad from Foxstore.com
The Good, The Bad and The Ugly Blu-ray Disc – $23.99
By far the most ambitious, unflinchingly graphic and stylistically influential western ever mounted, The Good, the Bad and the Ugly is an engrossing actioner shot through with a volatile mix of myth and realism. Forging a vibrant and yet detached style of action that had not been seen before, and has never been matched since, The Good, the Bad and the Ugly shatters the western mold in true Clint Eastwood style. – FoxStore.com
Fargo Blu-ray Disc – $23.99
Nominated for seven Oscars and winner of two, this darkly amusing thriller combines a first-rate cast, "a dazzling mix of mirth and malice" (Rolling Stone) and a bizarre kidnapping plot that unravels the Midwest like never before. Starring Frances McDormand, William H. Macy and Steve Buscemi, Fargo is a brilliant tour de force from the creators of Raising Arizona and O Brother, Where Art Thou?
More great Father's Day Gift Ideas from FoxStore.com: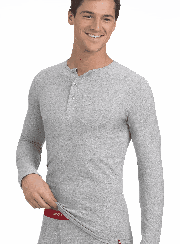 Jockey For Him – Euro Sport Collection – 3D-Innovations Collections – Retro Collection
No matter what fit is your favorite, we've got a style, size & color that is perfect for you. Need extended sizes? Shop Big & Tall with sizes up to 6XL. And, your comfort doesn't stop there. Shop Jockey for your everyday essentials of men's socks, t-shirts, sportswear, and pajamas.
No matter what collection you choose from Jockey.com, you are sure to find great gifts for dad that are both affordable and comfortable.
                       Join The Jockey Club and Earn Rewards!
.
Learn More About the Jockey for Him Collections and

Enter to Win

!

The Duck Bill Money Clip –  $36  to $46
Nothing works like the patent pending Duck Bill™ Money Clip. With its revolutionary Quad Bend Bite™, the Duck Bill Money Clip is engineered in the U.S.A. to keep your cash, plastic and "stuff" securely gathered. Simply, we think it's the best designed, best functioning, most durable money clip out there. DuckBillDesign.com
Product Features:
Quad Bend Bite™ for a pinch that keeps holding

Spring tension steel that snaps back to original form

Matte or polished finish options

Optional engraving – New, for personalized gifts

Embossed steel gift box

Free shipping in the US via first-class mail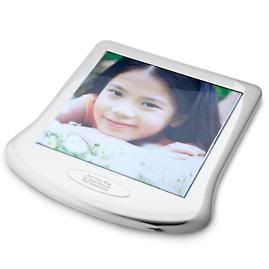 Silver Photo Mouse Pad from Things Remembered – $25
"Our silver-plated mouse pad lets them keep a favorite photo close by while they work. Engrave it with a message like "you surfed your way into my heart!" ThingsRemembered.com
Perfect for dad or grandpa, now he can keep the family close at hand even when he's hard at work. This silver-plated mouse pad offers room to display a 4″x4″ picture, along with room to engrave a special Father's Day message.
.
 Twist Cocktail Shaker from Nambe
Guests and would-be bartenders won't be able to keep their hands off this fantastic, modern cocktail shaker. Like many other Fred Bould creations in the Twist family, the shaker takes it design cues from the spiraling facets of a helix, twisting upward to a spectacular bullet point of a top. The deeply sculpted sides afford good grasping for either stirring or shaking. And because the shaker is made of thermal-retentive Nambé metal, it can be freezer-chilled before mixing, transferring the cold to your favorite concoction without adding unnecessary ice. Rubber rings in both the lid and removable strainer help provide a tight press fit. Made of brightly polished Nambé metal, the 10-inch shaker holds 14 ounces, ready to pour into the equally striking Twist Martini Glasses. – Nambe.com
Product Features
10-inch height; 14-ounce capacity

2006 Platinum Award for Design Excellence

Complements Twist martini glasses
The Twist Cocktail Shaker is available at Nambe.com for $145
More gift ideas from Nambe.com –
Twist Coaster Set – $125.00
Groove Ice Bucket with Tongs – $100.00
Wine Sling – $150.00
The Mom Fuse Father's Day Gift Guide is being sponsored by got-free-ecards.com, your ultimate resource for free Ecards and greetings. Got-Free-eCards.com is easy to use and offers the widest selection of Free Printable Cards, Free Fathers Day Ecards, Free July 4th Ecards and Free Birthday Ecards.
Be sure to enter the Mom Fuse Got-Free-eCards.com Giveaway for your chance to win a $100 Amazon Gift Card!