Freeze Dried Grass from the Original NY Yankee Stadium ($80) – SteinerSports.com
Steiner Sports is the leading producer of authentic hand-signed collectibles and the best source for all your sports gift needs. – SteinerSports.com
Many considered the field at the original Yankee Stadium to be the most sacred turf in all of sports. The games' greatest and brightest stars have shined while playing on this beloved sod. Now you can own an actual piece of this legendary sod. Removed from the Stadium, your personal piece of pinstriped real estate will be freeze-dried. No care and maintenance is needed, your freeze-dried grass will stay like that forever. Each piece of 3in. round freeze-dried sod comes in a glass display case with an engraved nameplate. The display case measures in overall size of: 4.75 inches in length, with a width of 4.75 inches and a height of 5.25 inches. A Yankees-Steiner Letter of Authenticity is included. Valued at $80.00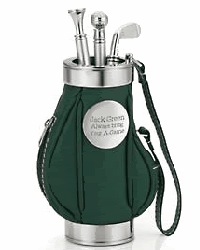 Golf Pen Set from Things Remembered – $29.99
The golf lover in your life may have a day job-but they'll never be far away from their passion with this set on their desk. A favorite present for avid golfers, this set contains a ballpoint pen, mechanical pencil and letter opener. And there's plenty of room on the front for a personalized message. ThingsRemembered.com
More great "All-Star" gift ideas from Things Remembered:
NordicFlex 3-in-1 Ultimate Home Training Kit – $119 – $49
Introducing the NordicFlex Gold by NordicTrack, the 3-in-1 Ultimate Home Training Kit that gives you everything you need to build lean, powerful upper body. This incredible kit features a Multi-Training Door Attachment, Rotating Push-Up Stands and Dual Ab and Core Straps, combining the best in fast, effective strength training. And, because it's so easy and effective, you'll be amazed at just how quickly you'll start seeing results. – NordicTrack.com
Weider 20 lb. Powerball – $119.95
The perfect combination of weight and cardio. Saves space too!
The Weider 20 lb. Powerbell combines 7 kettle bells in 1 convenient set! The weights quickly adjust from 5lb up to 20lb to personalize your workout. Kettle bells are versatile enough for numerous workouts. WeiderFitness.com
Ticket Stub Diary from That's My Ticket – $12.90
This sturdy hardcover journal is just the ticket for preserving and showing off tickets for all types of venues. The lined margins provide space to jot down notes about the event. The acid-free pages will keep memorabilia in great shape for years to come. Includes adhesives for keeping your ticket stubs in place inside their sleeves. Inside back cover includes a pocket for storing other related items. – ThatsMyTicket.com
The Mom Fuse Father's Day Gift Guide is being sponsored by got-free-ecards.com, your ultimate resource for free Ecards and greetings. Got-Free-eCards.com is easy to use and offers the widest selection of Free Printable Cards, Free Fathers Day Ecards, Free July 4th Ecards and Free Birthday Ecards.
Be sure to enter the Mom Fuse Got-Free-eCards.com Giveaway for your chance to win a $100 Amazon Gift Card!