Garages are a great asset to any home or apartment for a wide variety of reasons. They protect your car and offer a great storage space among many other benefits. While it is wonderful to enjoy the advantages of your garage, it is also worthwhile to recognize that they are safety and security issues that come along with maintaining a garage. Sears Garage Doors has come up with useful tips to help make your garage a safe place for you and your family.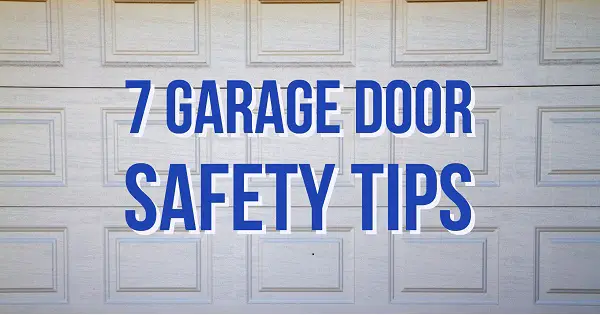 Keep The Opener Out of Reach From Small Children
While having an automatic garage door opener is a huge convenience, it is also important to make sure that the opener is out of reach from small children for safety reasons. If your children do get their hands of the opener, this could place them into the danger of leaving your home unattended or a major accident.
Always Ensure the Door is Entirely Closed
While you may want to keep your garage slightly open to let in fresh air, during the night and when no one is home, it is in your best interest to make sure that the garage door is entirely closed. If left partially open, it is possible for home intruders to open the garage by hand. Also, when the garage is activated to open or close again, the garage may automatically begin to close and harm objects or persons in its' path.
Have the Garage Door Opener On You
While it can be tempting to leave your garage door opener in your car, it is much safer to keep it on you or to place it on your key chain. A new trend in home invasions is stealing the garage door opener. If a person with bad intentions sees an opener in your car, you could be in danger.
Install A Smoke Detector in Your Garage
Many individuals neglect installing a smoke detector in the garage, however the garage is often where many flammable items are stored. Protect you and your family by taking the few minutes to install this and be sure to regularly replace the batteries just like you would with any other smoke detector.
Clean and Dry the Floor
A common accident in garages is slipping and falling on a wet floor. Attempt to keep the garage floor clean to avoid these potentially dangerous slips. During the winter months, it is common for garage floors to get icy, especially in the space between the driveway pavement and the garage. Consider salting this area before it is supposed to snow or be icy.
Child Proof the Garage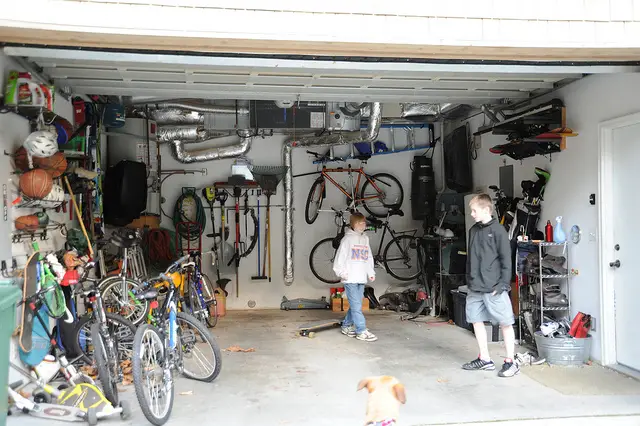 Image Source: Flickr
If you do have children, generally childproofing the garage is extremely important. Keep shovels, rakes, and other gardening tools locked up or out of reach. Do the same for any home cleaners, paints, or chemicals that you store in the garage. For everyone's safety, store all ladders horizontally instead of vertically to keep them from falling on you or your children.
Reach Out to A Professional for Problems
Repairing your garage door yourself if you are experiencing a problem is not a simple DIY project. It is recommended to make an appointment with a professional for any garage door problems in order to ensure that the issue is confronted appropriately. Instead of potentially putting you and your family in danger, let a professionally trained technician take a look.
Having a garage is very beneficial, however it is important to make safe decisions in regards to your garage. Follow these tips and you will keep you and your family safe while making the best of your garage!