With the Super Bowl just around the corner you're probably wondering what kind of appetizers, drinks and treats to prepare and offer your guests for the big game get together.
These semi-homemade, no bake treats are easy to prepare, requiring only a few ingredients. Plus the Tastykake delicious snacks provide a highly visual, sweet addition to any Superbowl party spread.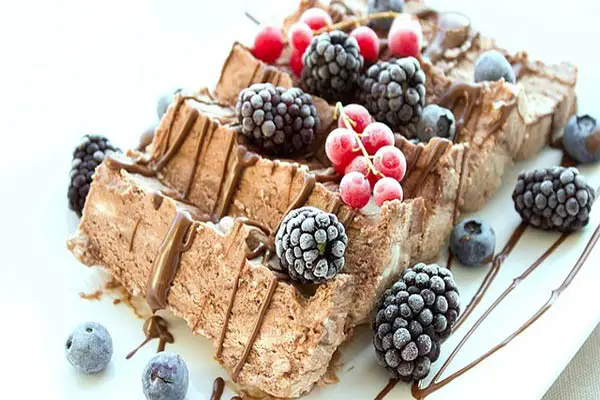 Image Source: Pixabay
Game Day Jar-faits
Ingredients:
• 1 family pack box of Tastykake Koffee Kake Juniors
• 1 large containers of vanilla yogurt
• 1 12-oz tub of cool whip, thawed
• 1 20-oz. can blueberry pie filling
Instructions:
• Cut Koffee Kake Juniors into one inch cubes
• Place a few Koffee Kake Juniors cubes into the bottom of each mason jar.
• Spoon a layer of vanilla yogurt directly onto the Koffee Kake
Junior cubes.
• Add a layer of blue berry pie filling and then a layer of whipped cream.
• Repeat layers. If desired, finish with cherry filling.
First Down Delights
Ingredients:
• Tastykake Peanut Butter Kandy Kakes
• White icing in piping bag
Instructions
• Pipe white icing on Tastykake Kandy Kakes to resemble X's and O's.
• Place on football field table mat for added effect.
Pigskin Pops
Ingredients:
• 1 family pack box of Tastykake Butterscotch Krimpets
• Fresh strawberries
• Melting chocolate
• White icing in piping bag
• Wooden Skewers
Instructions:
• Melt chocolate and dip strawberries in chocolate, let dry.
• Pipe white icing on chocolate covered strawberries to resemble football
laces.
• Cut Butterscotch Krimpets in thirds.
• Alternate placing Butterscotch Krimpets pieces and strawberries
on skewers.
About Tastykake
A snack favorite since 1914, Tastykake offers a complete line of snack cakes, pies, cookies, and donuts available in supermarkets and other retail outlets throughout the East, Southeast, and Southwest. Celebrated for their freshness and quality, the line includes such classics as Krimpets, Kandy Kakes and Juniors, and new hits like Kandy Bar Kakes. One taste of a Tastykake and you'll know why they have been a favorite of many for more than 100 years.