A children's party during fall is slightly more challenging than having one during summer. Or is it? Don't let assumptions keep you from enjoying the run up to your little one's celebration.
Fall is beneficial for any party planning. Part of it is the stunning colors associated with this season. Color plays a huge role in creating atmosphere and fall hues make it easy to liven up the scene.
Now get ready to be creative and don't worry! I'm going to show you exactly how to create the perfect event for kids even if the weather becomes a bit chilly.
These are all effortless ways to put together the kids' event of the season!
1.  Setting the Stage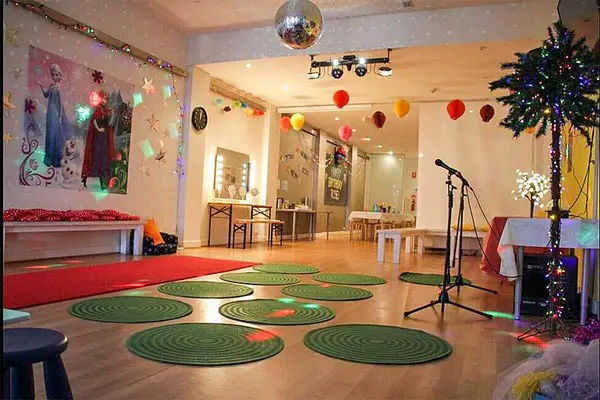 Image Source: Wikimedia
One of your first concerns is probably where to set up the party. Do you take the kids outside? After all it's not winter yet. Perhaps you should keep them indoors away from the cold? But what if they get bored?
Here's your first tip: Don't feel pressured to make a decision.
Many fall themed party ideas can happen inside or outside. What is important is to simply cater for all eventualities:
Make your food and décor easy to carry around so you can move the party where the weather directs you.
The perfect feature to add is a cozy fall design incorporating rugs, blankets and pillows. Adults and children who feel cold can easily find a way to stay warm without even asking.
As mentioned color is vital to a setting. Use brightly colored linen. Firstly this will brighten up the scene but warm undertones can also subconsciously let guests feel warmer.
With these items in your theme it's easy to make a party area look striking. Now you're ready to go.
2.  What to Eat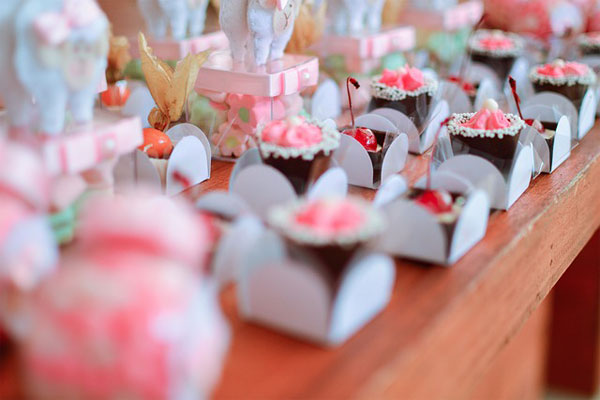 Image Source: Pixabay
These days people are more concerned about healthy eating. Parents may prefer their children eat healthy food.
Luckily for you a fall theme allows you to cater for all preferences on one table without anything looking out of place:
Pumpkin pie: This is an all time favorite in many homes so your guests are bound to love it. And it's in line with your fall theme.
Fruit salad: This is in line with the harvest theme of fall and usually finds favor with most parents.
Baked goods: Mix different flavored baked items to offer variety. Parents can easily pick out the healthy ones without preventing their children from joining in the feast.
Toffee apples: We all enjoyed these during our childhoods, right? Place down pieces of apple and some toffee or caramel dip as an optional extra.
Popcorn: Popcorn can be flavored, is popular with any crowd and it fits your theme!
Remember, when it comes to food it's all about the presentation. Here's an alternative fun idea when lunchtime arrives.
Give the small guests healthy, fall themed food in personalized boxes. Present the food in mason jars or small boxes for extra effect. These features create expectation. They'll feel special for receiving this 'gift' and will love the contents despite their usual eating preferences.
3.  What to Do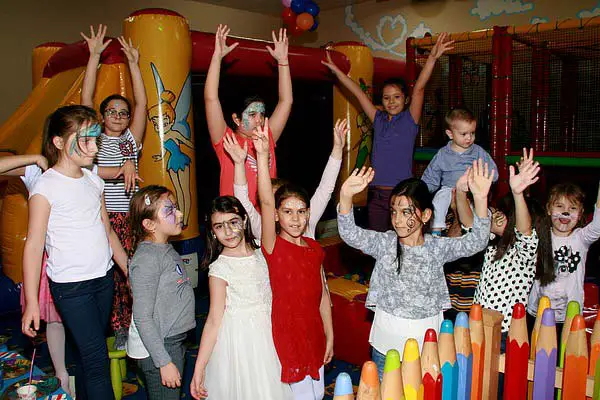 Image Source: Pixabay
As I mentioned it's easy to find activities you can do inside and outside the house. But first I must share one of my favorite fall kids' games that you probably don't want to bring into your home.
Fall is synonymous with leaves and what kid doesn't like playing in them. So instead of trying to keep them away from the foliage, use it.
Let kids compete in building the largest piles of leaves in 90 seconds. The kids will love racing around and your garden will quickly look neat and clean.
But what can you enjoy inside and outside? Your kids will love these ideas:
What's your favorite sweet? Mine is candy corns and they represent fall time for me. But they won't stay in a spoon for long if you move around. Let children race each other while holding spoons with candy corns on. Whoever can transport the most sweets in a specific time, wins.
Fall reminds you of harvesting, right? With this as your theme your games can include races to hollow out pumpkins, bowling with vegetables or build Jack-o'-Lanterns.
Obstacle courses are always fun and it's easy to do it indoors too. Focus on balancing obstacles if you want to keep children from running too fast.
Fall icons include turkeys, pumpkins, animals and nature. All these lend themselves to being creative thanks to the bright colors. Let the kids make something to take home with them:
o Turkey or other animal masks
o A decorated pumpkin
o A wreath for their front doors
Organize a scavenger hunt inside or outside the house. Remember to let everyone win something in the end to keep up good spirits!
These games are fun and parents can easily join in the action.
4.  Party Favors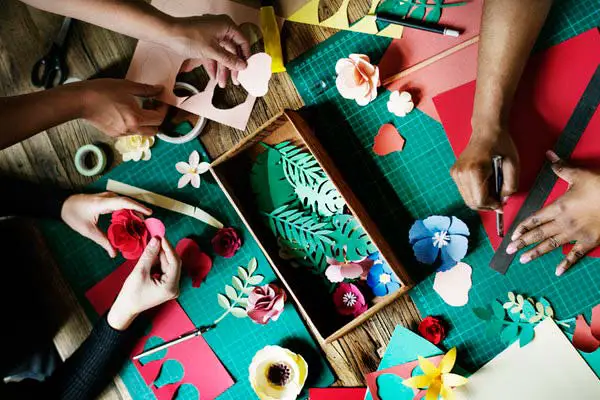 Image Source: Pexels
Of course you want to thank your small guests—and their parents—for spending the time with your family. And fall themed party favors are fun to make.
As mentioned the kids can take home the crafts they enjoyed earlier during the party.
Alternatively you can offer:
Biscuits dipped in orange icing to resemble pumpkins. Your children will love preparing these with you.
Plastic pumpkin containers—or bags made of burlap—filled with sweets have immediate and long term value. If you want to stay in line with healthy eating simply replace sweets with popcorn.
In line with your natural theme present each child with a pot and seeds to plant at home.
Are you ready to host the best party ever? You picked the right theme because everything you create will seem vibrant and inviting. Guests who experience this upon arrival automatically have positive experiences. And that goes for kids too. The rest of the party will be effortless. And fun, which is most important. Enjoy the party!
Featured Image Source: Pixabay