A free standing tub is not just an item of sanitary ware but also a luxurious piece of decor that sets the mood in the bathroom. Many buyers want to install such a tub in their homes.
However, some of them do not have enough space, while others doubt they can cope with the installation process or think about the high cost of freestanding tub solutions.
That is why experts from aquaticausa have prepared an article that will tell you about freestanding bathtub types and give you valuable advice on choosing the best option.
Types of Freestanding Tubs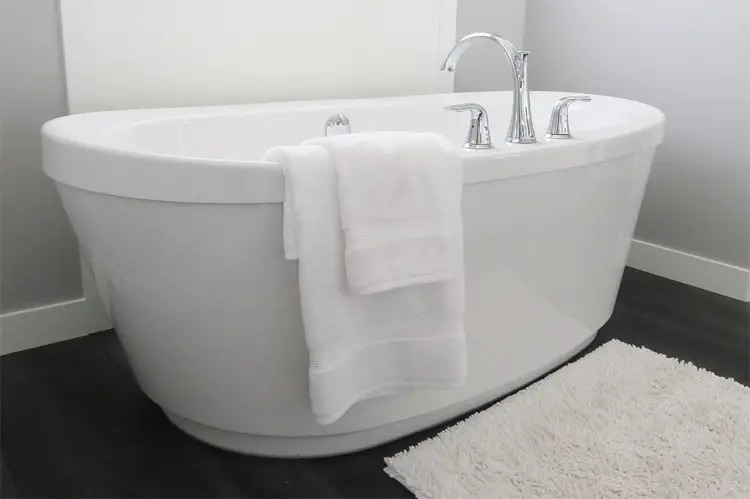 Such sanitary ware can be divided into groups according to shapes:
oval
rectangular
round
square
non-standard
The oval shaped free standing tub shape is the most widespread and comfortable: you can lie down in it with your legs stretched out, and it is easier to find a place for it than for a non-standard design.
A non-standard shape is usually chosen only for rooms with an original custom design. Such solutions attract much attention, but their convenience often fades into the background.
Material for Tubs
The most widely used materials are:
cast iron
acrylic
steel
glass
A cast iron bathtub can serve for decades, perfectly maintaining the water temperature and retaining its own look. The main disadvantages are heavy weight and simple design.
Acrylic is affordable, not very heavy, durable, and flexible, which allows for making beautiful bowls of various shapes from it. The main disadvantage is its high vulnerability to scratches, even those produced by cleaning powders.
There are new composite materials made, for example, from a mixture of quartz and acrylic. Such baths are durable, aesthetically pleasing, and superior to acrylic counterparts in performance, which naturally affects their price.
Steel, glass, and marble are also available on the market, but they are less popular.