If you're thinking about buying or selling your home, you need to find a realtor you trust. After all, this person is the managing partner in one of life's biggest transactions and will be in your home and part of your life for a while. In a nutshell, your agent should have a track record of success in your area that makes you feel confident, and it should be someone you "click" with.
Find a Realtor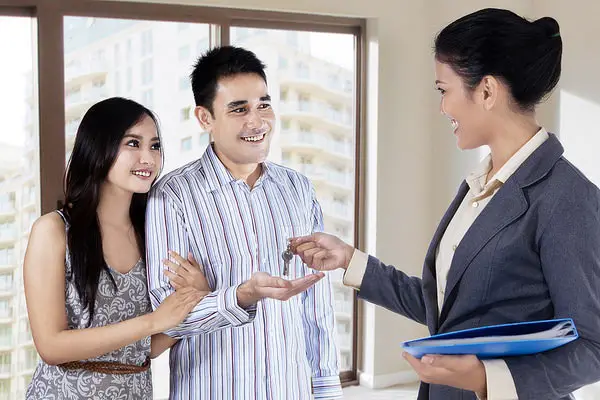 Image Source: Flickr
But how do you find the right agent for you when there are so many out there to choose from? It does involve doing your homework, finding the data and references to make a short list, and then having that face or phone time to make sure he's a good fit for you. To save time and headaches in a busy life, we're sharing some basics on how to find a real estate agent that will make the process faster and easier.
Terms to Know
It's helpful to understand different roles in the real estate world. You may encounter any or all of these folks:
Realtor: Job-wise, a real estate agent and a realtor do the same thing, helping clients buy and sell property. But not all real estate agents are realtors: realtors are members of the National Association of Realtors, an organization with standards of ethics and codes of professional behavior. To be the most confident, it's a realtor you want; not only that, they also have access to more inventory, listing sites, and data through the NAR to do better work for you. Most realtors proudly let you know that's what they are, but ask if you're not sure.
Broker: Brokers are licensed differently from agents in most states, and they are qualified to manage real estate agencies and agents. It's your agent who will do the direct work with you.
Seller's/listing agent and buyer's agent: These titles just designate for whom the agent is working, the home seller or the home buyer. You can think of the seller's agent as a project manager, getting things done in the best, fastest way possible. The buyer's agent is more the explorer and negotiator, finding the homes for sale for the prices that work. Many realtors do both jobs, but some specialize in one or the other: make sure your agent has a great track record in what you need him for.
Questions to Ask
Interview several agents before deciding on one to hire. If they can't answer these questions to your liking, then move on to the next one:
How many homes have you sold in my area in the last six months? In the last year?
How many days were the homes you sold on the market?
How did the actual sale price, whether the client bought or sold, compare to the listing price (you want to figure out if they're negotiating well for their clients)?
How much experience do you have in my neighborhood, and how well do you know the area around it?
Are you a full-time realtor?
Will you supply references from satisfied clients in my area?
Even if you do your research and obtain some of this information online, spend 5-10 minutes in conversation with at least three agents. Who is a good listener and a clear communicator? Whom do you like? Who is a good fit for your needs and personality? These are all things you should heavily consider.
Be Open and Honest with Your Real Estate Agent
Buyers and sellers are half of the partnership here, and you have responsibilities, too. Participate right from the start. Be honest about your situation and your needs; for example, are you a first-timer who wants everything explained? How "in the loop" do you want to be: do you want regular progress reports, or do you only want big news? Do you prefer phone contact, texts, or emails?
Be open to the agent's expertise. If you really don't trust what you're hearing, move on. Be reasonable about expecting miracles. Be courteous. Establish the basis of a good partnership from that first conversation, and keep it going once you find an agent who is right for you.