Creating a workable budget can be quite challenging for most any person but for families who are on tight budgets, it can often seem impossible. Fortunately, this is not the case. There are many ways that a family on a small budget can endure, and the following five tips will show you how.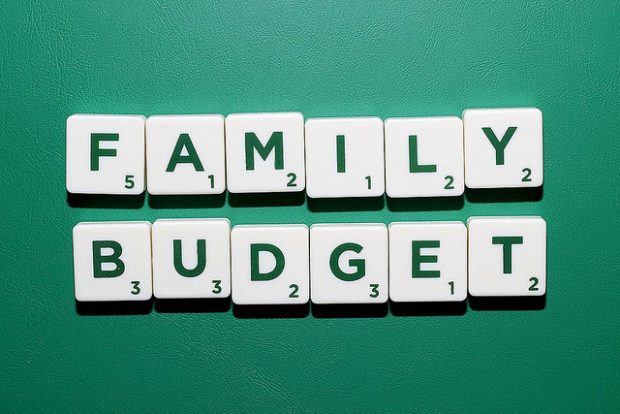 Image Source: Flickr
Eat Home-Cooked Meals More Often
Dining in restaurants, ordering pizzas, and purchasing take-outs can put a sizable dent in your weekly budget. Not only do you need to consider the cost of the food in these situations but other costs you may need to consider include tips, delivery charges, and gas to get to the restaurant.
You can save a lot of money and eliminate the extra costs associated with restaurants by feeding your family home-cooked meals. Home-cooked meals are typically much cheaper than food in restaurants, and in many cases, you can prepare them and serve them to your family within 30 to 45 minutes.
Take Time to Plan Your Shopping Trips
Another terrific tip for families on small budgets is to take some time to plan your shopping trips keeping your budget in mind. What this means is to actually sit down and figure out what you can spend on groceries. Then, look for ways you can save and thus, stretch your buying power.
One great way to save money is to make use of any coupons available to you from both local stores or directly from manufacturers. You can find valuable coupons in sales circulars, newspapers, magazines, and online coupon websites. Additionally, take note of sales circulars and plan your trips to coincide with the days of the sales.
Borrow Money Wisely
At times, you may see that no matter how you compute your budget, you still need some additional funds to make ends meet. If this happens, take a moment to research any loan companies before settling on one. Look for a company that is willing to provide a bad credit lending option for families on small budgets.
Furthermore, look a bit into the future and determine whether you will be able to fit loan payments into your budget. If you believe you can and decide that this option suits you, be sure to compare companies by examining such things as interest rates, loan terms, and customer reviews.
Buy Used or Discounted Products When Possible
Buying such things as clothing, housewares, garden supplies, and kitchen gadgets can be difficult for families living on small budgets. However, if you consider buying used or discounted products whenever possible, you will find that you can stretch your money further than you may have dreamed.
Check out your local newspaper or Craigslist to see if anybody is offering what you need. You may also find some of the things you need by visiting local flea markets and yard sales. Finally, dollar stores can also provide you with many of the things you may need at deep discounts.
Look for Ways to Conserve Energy
Looking for ways to conserve energy can put a lot of money back into your pockets each month, and there are many ways you can accomplish this. Just some of the ways you can conserve energy in your home include keeping your thermostat set at 68 in the winter, hanging clothes out to dry, and switching to energy-saving light bulbs.
Supporting a family on a small budget does not have to be difficult. In fact, there are many ways to stretch your finances, and the useful tips described above can help you create a manageable budget.