Environment Activities For Kids
Once your child reaches the Kindergarten stage of their lives, they gradually become aware of the world around them. This is an excellent time of their lives to provide life's lessons about how important it is to be kind to Mother Earth. The following are 6 simple steps to make the process easy aware of the environment activities for kids.
Keep the Information Positive
There's a lot of situations that your child will face in the coming years and some of it may not be so nice. Although you want to protect your child, there are positive ways that you can relay information that won't taint or harm their vulnerable personalities. If you see a T.V. show or magazine article stating the extinction of animals such as the elephant or polar bear, remind them that there are things that they can do in their everyday lives to help. You can also discuss efforts such as recycling that will have a positive impact on the planet.
Reduce Water Waste
Image Source: Flickr
There are a number of great organizations such as the Dancing Star Foundation that are focused on sensitizing people globally about doing their part to protect animals, and the environment. You can start your child down the right conservation-friendly path early on in life. Children who are in grade school are old enough to comprehend where water comes from such as reservoirs and lakes. As a parent, you can stress the importance of conserving water every time they brush their teeth. Once they place the toothpaste on their brush and wet it, they can save a significant amount of water by turning it off between brushing and rinsing.
Use Less Electricity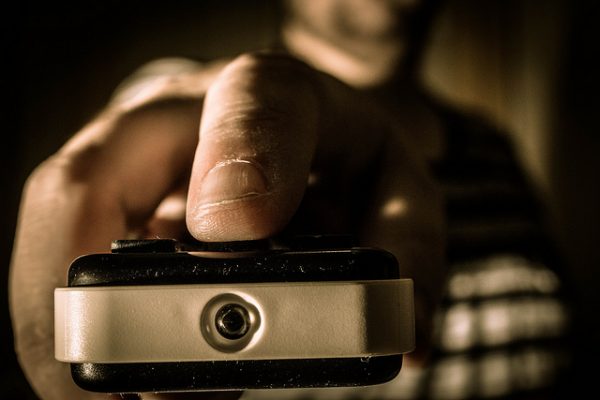 Image Source: Flickr
Electricity is an integral part of your child's life as it is used to light the house and run their electronic gadgets such as the T.V., notepads, computers and gaming consoles. But they should also be told that leaving the items running when not in use can waste lots of energy. Get your child in the habit of turning lights off upon exiting a room. When they are done with the T.V. or their computer, turning them off can also save on the household utility expenses.
Setup a Household Recycling Plan
Recycling household garbage such as plastic bottles, glass containers and paper uses less landfill space. To make the project easier for your child to understand, have them draw basic pictures to place on the recycling bins that depict the various categories. You can also include your child in the process of searching their room for clothes they may have outgrown or toys they no longer play with.
Set Aside Time for Non-Electronic Fun
You don't need the T.V. or other electronics to have a day or night of family fun. Set a good example for your children by showing them just how many fun and exciting things that you can do without wasting energy. On a sunny day, pack up a lunch and take your bikes to the nearest nature path. In the evening, read a favorite book or break out a board game. In addition to conserving energy, you'll also build strong family bonds during your time together.
Green Cleaning
It's important to give your child weekly chores around the home as it can teach them to be responsible adults. You can teach your child to be environmentally-friendly by opting for products that are recyclable and safe for the environment. Instead of paper towels, use cloths that can be re-used. There are also cleaners that are safer and non-toxic.
Many children are more focused on their playtime rituals with their friends than Mother Nature. But if you want your child to be more eco-friendly and respectful of nature, you need to set life's lessons early on. With a lot of practice and positive reinforcement, you can give them the gift of a better tomorrow.