Education Courses
Every year more than 200,000 students choose Canada as their prime destination for pursuing an educational program. With leading universities in Canada ranking among the top 100 universities in the world, there is little surprise as to why students flock this academically rich country.
Canada offers students a wide selection of education courses that offer over 90% satisfaction rate among all college graduates. Students also enjoy a high employment rate with their qualifications. Compared to other developed countries such as the United States, the overall education costs are relatively lower in Canada.
If you are looking to move to Canada, here are 7 useful student programs that you should sign up for.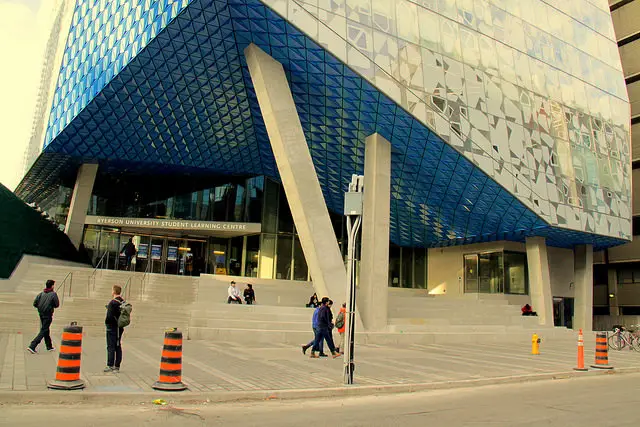 Image Source: Flickr
1.  Hospital Management Course
Whether you are looking for a nursing course or a medical major, Canada is a top pick among individuals looking for a medical degree. An average bachelor course for nursing requires a four-year program to pursue after which you could enlist yourself at the Canadian Nurses Association for a full-time job.
For those that don't have the time, they can either go for a diploma course of 2 years through any nursing college in Canada or get admission in Fresno Pacific University Online. Although the type of work is limited with a diploma, you could always upgrade with an additional 2-year program and obtain a full nursing degree.
2.  Software Engineer
If you love to eat, breathe and sleep software, then an advanced software engineering course is what you should enroll in. The Canadian Engineering Accreditation board (CEAB) undertakes all the courses. The CEAB is globally recognized and can provide a competitive edge to all international students looking to study under its many programs.
As a qualified software engineer, you will find yourself working for the top companies such as Apple, Microsoft, etc.
Careers in telecommunications, integrating software, and developing applications are among the lucrative options for software engineers.
3.  Accounting and Finance
Applicants looking to dabble in technical knowledge of taxation and managerial accounting may look no further. The education course offered by top Canadian business universities include a four-year program that is recognized by the Canada's Advanced Certificate in Accounting and Finance (ACAF).
ACAF graduates can further find valuable careers as a chartered accountant or a bank manager posting in some of the world's top banking institutions. All students are provided with an internship between semesters.
4.  Animator
Canada is known for producing some of the best animators in the world whose films have gone on to win several academy awards and other nominations. The BANFF Center for Arts is a renowned university located in Alberta that offers students with art courses related to digital films and visual effects.
Plethora of scholarships and financial aid is provided to students who are keen on learning animation. The animation universities in Canada offer performing studios and theater spaces to encourage students to bring out the best out of their creativity.
5.  Master of Business Administration
A hot spot for all students looking to excel in business management is none other than Canada!
With excellent faculty and various elective courses, MBA courses offered in Canadian universities provide flexibility in learning for students looking to make a name for themselves. The Rotman School of Management based in Toronto offers a 20-month course for interested applicants and is among the top 10 best MBA institutes in the world.
Once you clear the whole course, you can be assured of landing a job with big corporate recruiters and HR professionals.
6.  Biotechnology
If you fancy a bit of science and are looking to research some of the biggest medical breakthroughs in the world, then welcome to the Canadian Biotechnology hub. With a massive increase in vacancies related to the Healthcare field, a course in Biotechnology should be an ideal program for aspiring young scientists.
Only the United States stands in the way of Canada from being the leading and emerging player of Biotechnology. With advanced facilities and huge opportunities, international students should face no problem landing a study visa to chase their lifelong goals in Canada.
7.  Information Technology
One of the hottest career option and the most sought after education course from around the world – Information Technology.
Canada offers various courses related to IT that include a 2-year diploma program. There is a vast number of vacancies related to jobs in Canada when it comes to IT. Hence, you can find yourself with a well-settled job if you decide to enlist in this program.
Conclusion
In comparison to other developed countries, Canada offers a superior form of education for a fraction of the cost. Along with fellowships and valuable mentoring, students that come out of Canadian universities gain international recognition due to the high standard of teaching. Universities also provide students with free Wi-Fi access to ensure their students have a distinct way of learning.